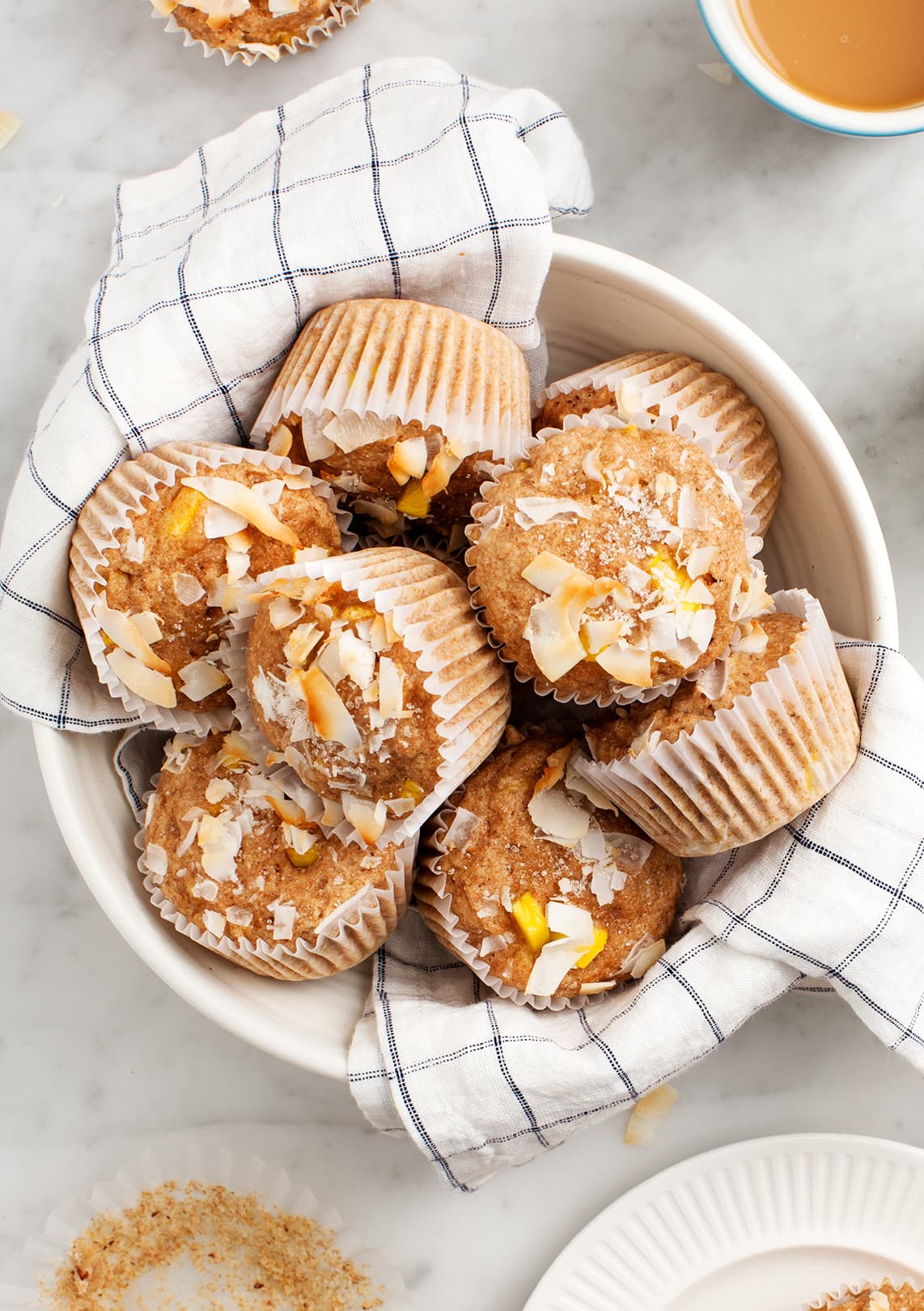 Coconut Mango Muffins
Nutrition Information
No nutritional info available at this time.
Ingredients
1 tablespoon ground flaxseed

3 tablespoons water

2 teaspoons fresh lime juice

2 cups spelt flour (or white/wheat mix)

2 teaspoons baking powder

½ teaspoon salt

½ teaspoon cinnamon

½ cup cane sugar

2 tablespoons sugar for the topping

¼ cup melted coconut oil

1 teaspoon vanilla

1 cup finely diced ripe mango

½ to ¾ cup unsweetened coconut flakes
Directions
Preheat the oven to 350°F and line a 12-cup muffin tin with paper liners.

In a large bowl, combine the flour, baking powder, salt, cinnamon and ½ cup of sugar. In a medium bowl, whisk together the flaxseed mixture, almond milk/lime juice mixture, coconut oil and vanilla.

Pour the wet ingredients into the bowl of dry ingredients and stir until just combined. Do not overmix. Fold in the diced mango.

Evenly divide the batter into the muffin cups, filling each about three-quarters full. Sprinkle with the coconut flakes and bake for 15 to 20 minutes, or until a toothpick inserted comes out clean.
Made with these products: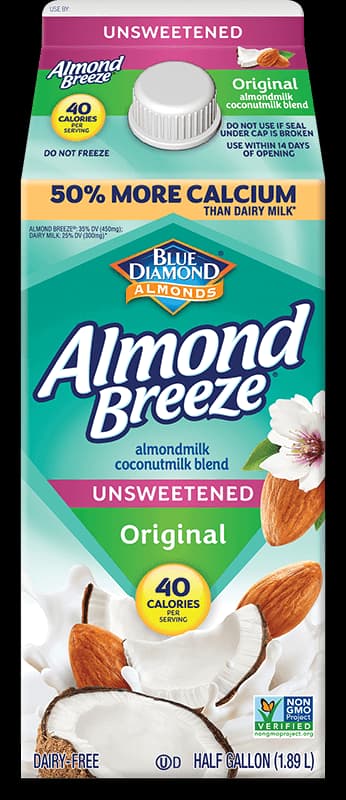 Unsweetened Original Almondmilk Coconutmilk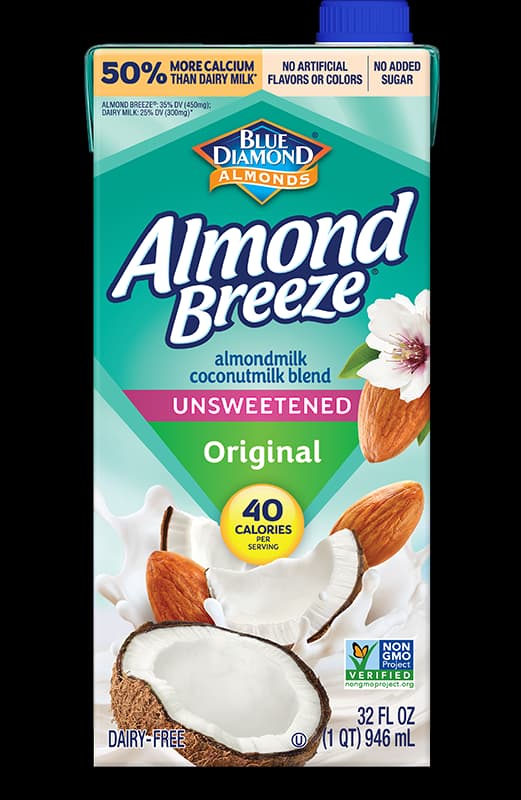 Shelf Stable Unsweetened Original Almondmilk Coconutmilk
Notes:
1 egg can be substituted in place of the flax + water mixture.
Courtesy of: Love and Lemons