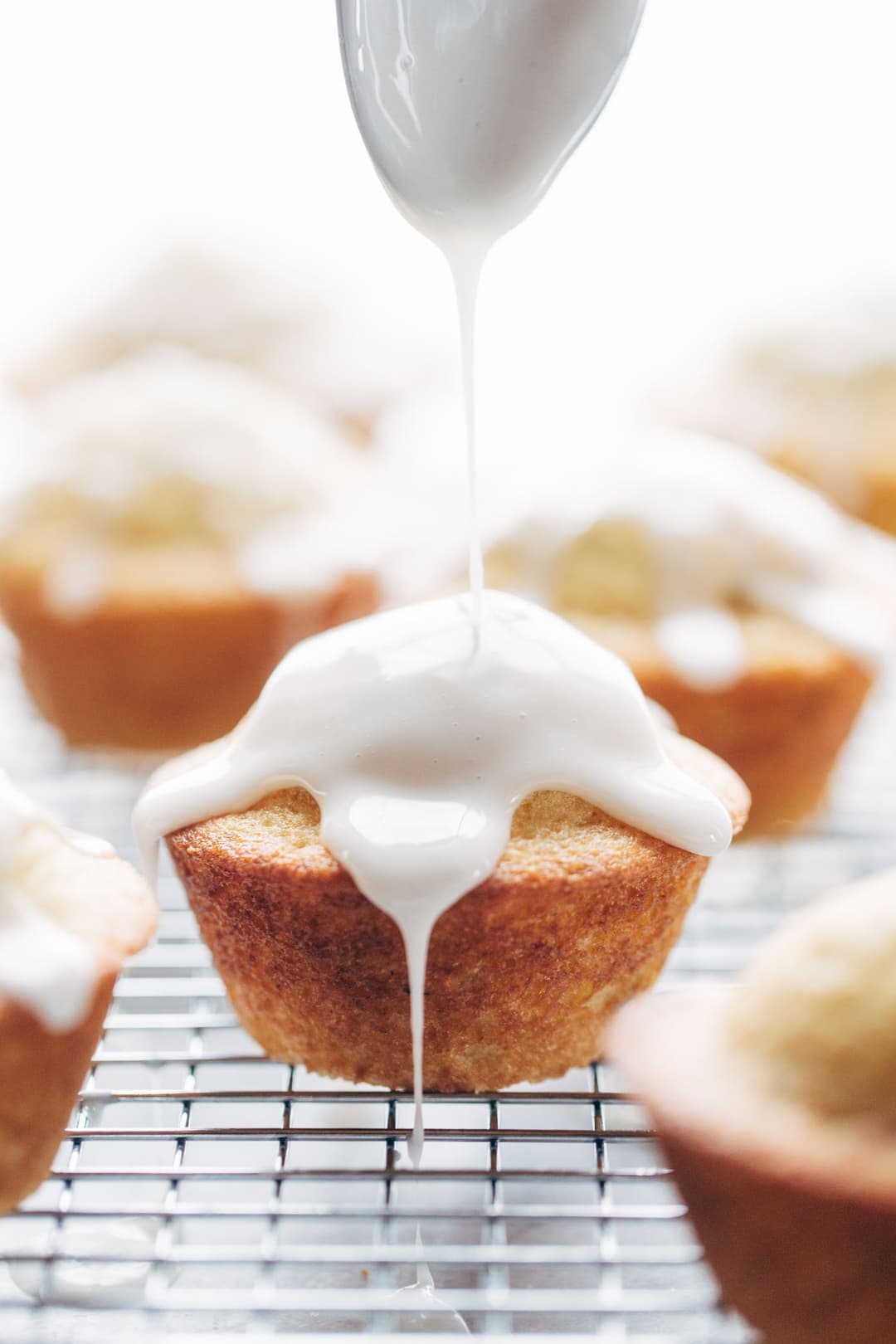 Lemon Lavender Muffins
Nutrition Information
No nutritional info available at this time.
Directions
Preheat oven to 350 degrees. Pulse the sugar, lavender, and lemon zest in a food processor until smooth. The goal is to break down the lavender. Set 1/4 cup aside.

Beat the 1/2 cup sugar, butter, and eggs until fluffy. Beat in honey, almond milk, lemon juice, and vanilla. Stir in dry ingredients gently until just combined.

Pour the batter into a prepared muffin tin. Bake for 20 minutes or until golden and the tops spring back when you touch them.

Whisk ingredients together for glaze. Pour a spoonful over the top of each muffin and sprinkle with reserved sugar.
Made with these products:
Notes:
If you want to make this totally dairy-free, you can use your favorite butter substitute.
If you are sensitive to the flavor of lavender, use one teaspoon instead of two, or put the sugar mixture through a fine strainer to remove the larger pieces of lavender.
Courtesy of: Pinch of Yum