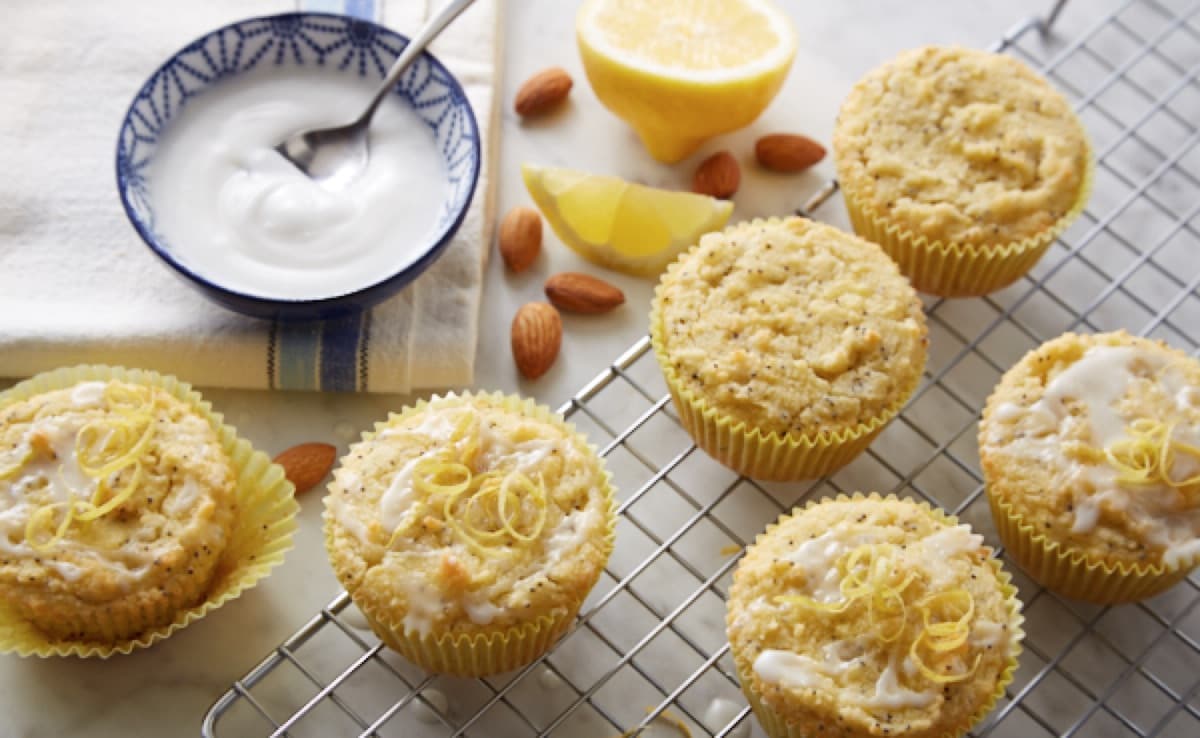 Lemon-Poppy Seed Muffins with Lemon Icing
Nutrition Information
Total Fat
26g
Total Carbohydrates
30g
Cholesterol
60mg
Sodium
270mg
Potassium
92.1 mg
Dietary Fiber
6g
Sugars
21g
Protein
9g
Ingredients
½ cup coconut flour

½ cup granulated sugar

1 Tbsp. gluten-free baking powder

1 Tbsp. finely grated lemon zest

3 tsp. poppy seeds

½ tsp. salt

4 large eggs

½ cup coconut oil.

1 cup powdered sugar

4 Tbsp. fresh lemon juice

Cooking spray
Directions
Preheat oven to 350°F; line 12 muffin cups with paper liners and spray the inside of the liners with cooking spray. Combine the first 7 ingredients in a large bowl. Make a well in the center.

Combine the eggs, almond milk and oil in a small bowl with a whisk. Add to the dry ingredients; stir until combined (batter will be very thick).

Divide evenly among prepared cups, about a scant ¼ cup each. Bake 24 minutes or until a toothpick inserted in the center of a muffin comes out clean. Let cool in pan 5 minutes; remove muffins to a rack to cool completely.

Combine the powdered sugar and lemon juice in a bowl; drizzle over cooled muffins. Garnish with lemon peel if desired.
Made with these products: