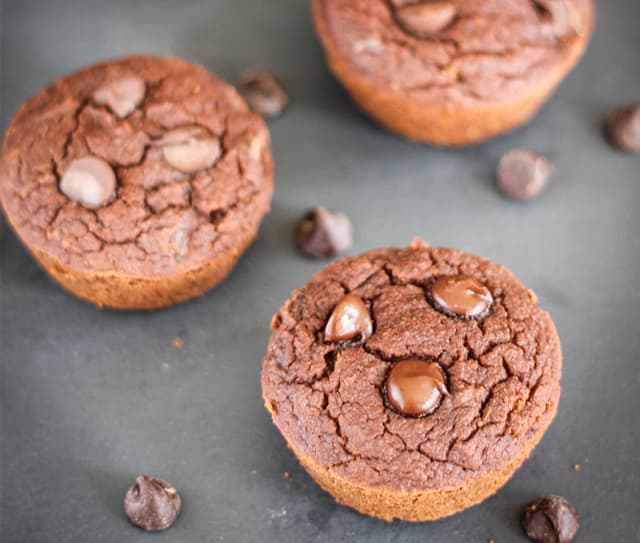 Coconut Flour Double Chocolate Muffins
Nutrition Information
Total Fat
15 g
Total Carbohydrates
16 g
Cholesterol
35 mg
Sodium
105 mg
Potassium
210 mg
Dietary Fiber
3 g
Sugars
10 g
Protein
5 g
Ingredients
1/4 cup creamy almond butter

2 tablespoons coconut oil; melted and cooled

1/2 cup coconut sugar

1 tablespoon vanilla extract

2 eggs

1/2 cup coconut flour (I used Trader Joe's)

2 teaspoons baking powder

1/3 cup high-quality unsweetened cocoa powder (I use Ghirardelli)

1/3 cup chocolate chips (I used Enjoy Life)
Directions
Preheat oven to 350 degrees F. Line 12 cup muffin pan with cupcake liners and generously spray the inside of each liner with nonstick cooking spray.

Add almond butter, coconut oil, coconut sugar and vanilla to the bowl of an electric mixer and mix on medium speed until well combined. Slowly add in eggs, one at a time; beat again for one minute until batter is smooth and creamy. Pour in almond milk and mix on low speed until combined.

In a small bowl whisk together coconut flour, baking powder and cocoa powder.

Slowly add dry ingredients to wet ingredients and mix on low speed until batter is smooth and creamy. Fold in chocolate chips with a wooden spoon. Use a large cookie scoop to disperse batter evenly into prepared pan. Bake for 18-20 minutes or until toothpick comes out clean with a few crumbs attached. Cool for 5 minutes then immediately transfer to a wire rack to finish cooling.
Made with these products: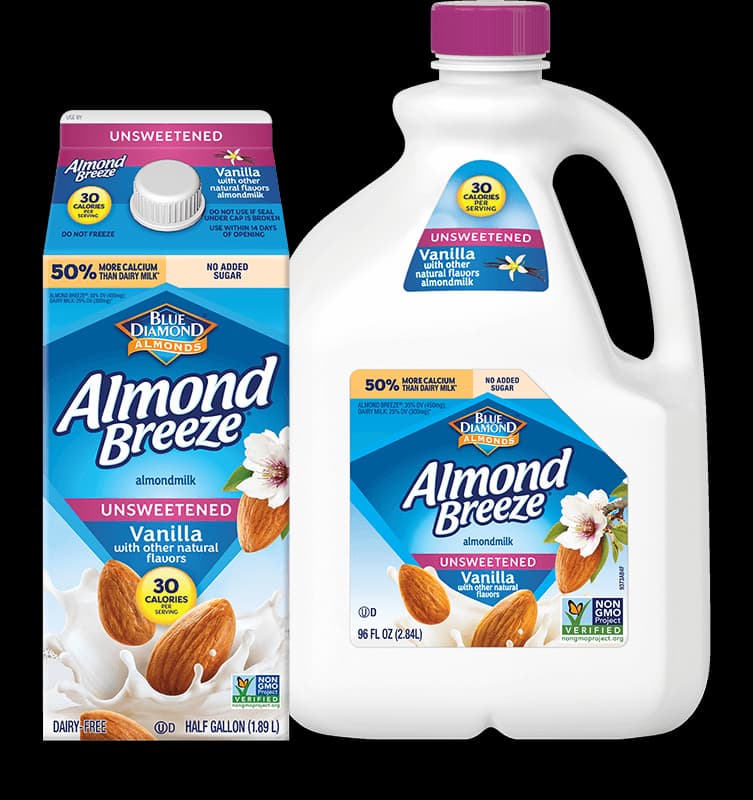 Unsweetened Vanilla Almondmilk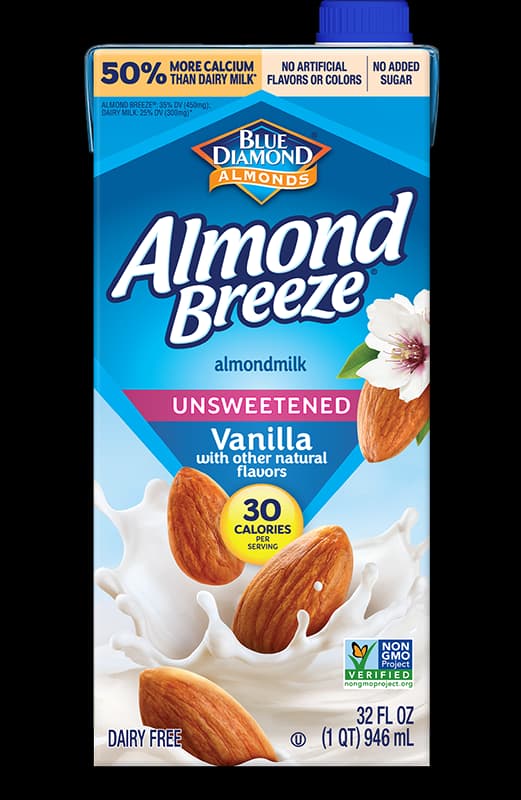 Shelf Stable Unsweetened Vanilla Almondmilk
Notes:
If you aren't paleo, feel free to use peanut butter. You can use any nut butter of your choice, just make sure that it is all natural (no oil or sugar added).
Instead of coconut sugar, you can use maple syrup. If you do use maple syrup, I would suggest adding a tablespoon or two or of extra coconut flour.
Courtesy of: Ambitious Kitchen