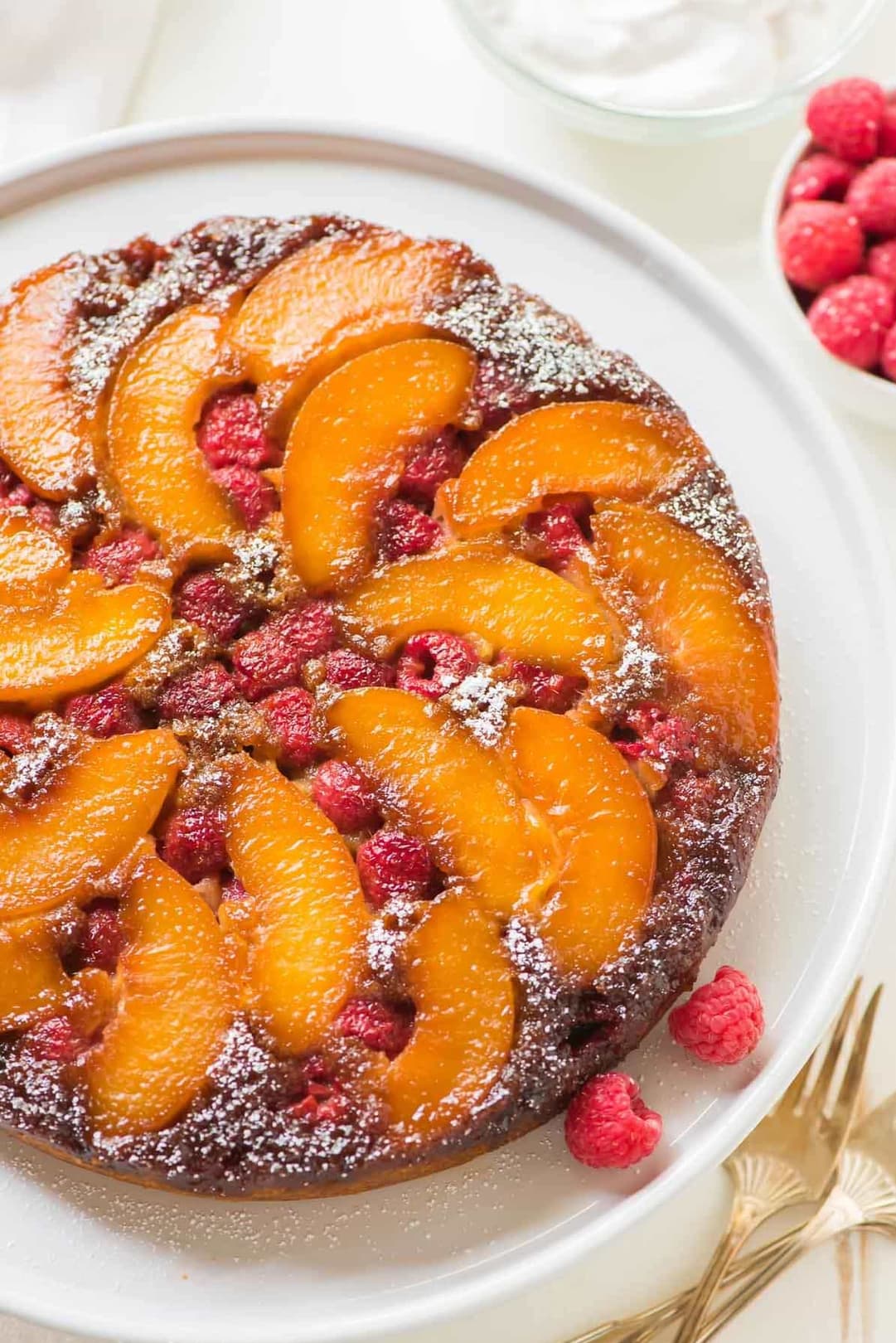 Cheers to Graduation: Celebrate with these 5 Almond Breeze Recipes
Graduation is a milestone worth celebrating! Whether your grad is heading off to college, beginning their first job or just stepping into the world on their own for the first time, it's important to mark this special occasion. And what better way than with delicious food? With Almond Breeze recipes that are both tasty and light – from creamy ranch dip to chocolate mousse pie – you can plan an enjoyable menu that won't require hours in the kitchen before hosting your party. We've put together five Almond Breeze inspired food ideas for your graduation party.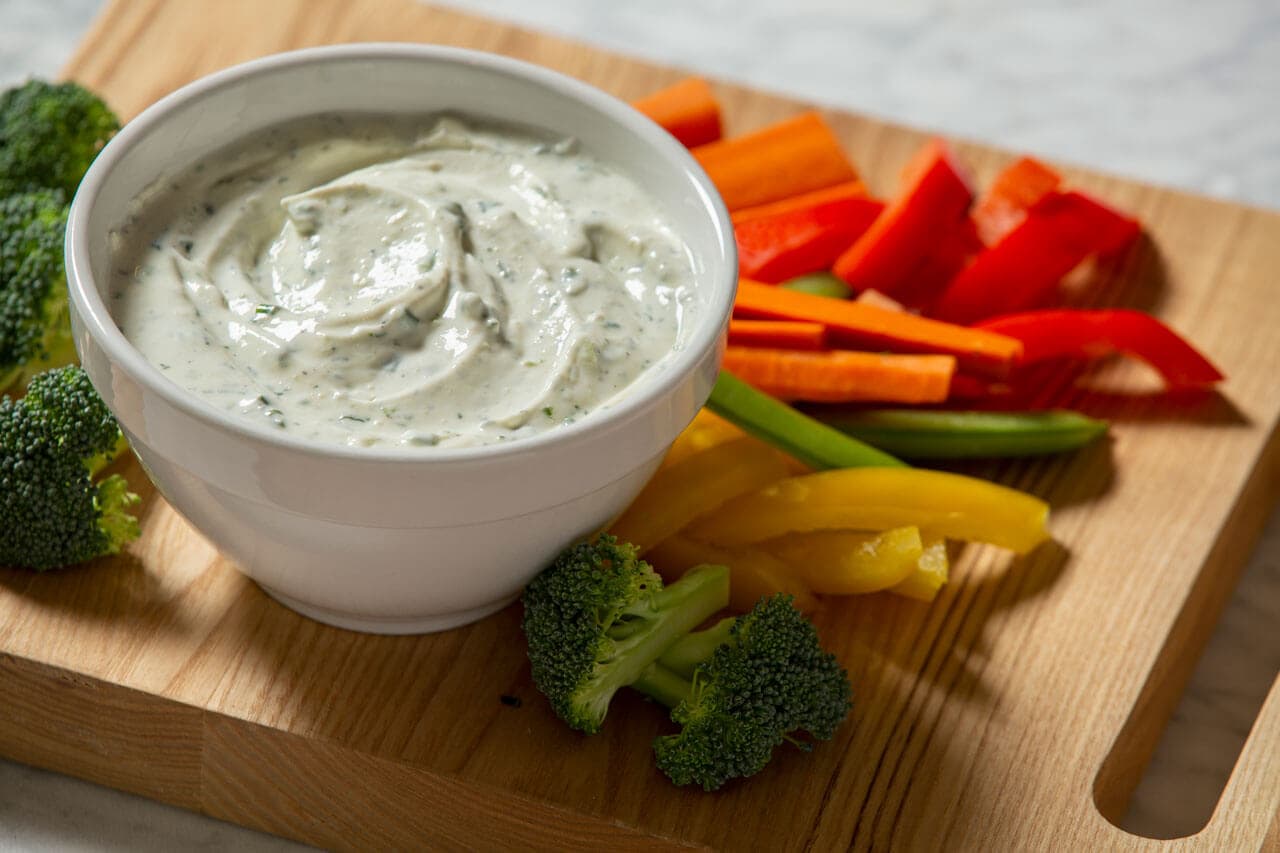 There's something about a good dip that just makes any appetizer spread complete. And when it comes to creamy dips, nothing beats a classic ranch. It's rich, tangy, and perfect for dunking your favorite veggies or crackers. Plus, this one is made with Unsweetened Original Almondmilk, which is vegan, lactose, and dairy-free. You can also easily customize it by adding in extra herbs, spices, or even a kick of hot sauce. Whether you're hosting a graduation party or just looking for a quick snack, creamy ranch dip is always a crowd-pleaser. So go ahead, grab a bowl, and start dippin'.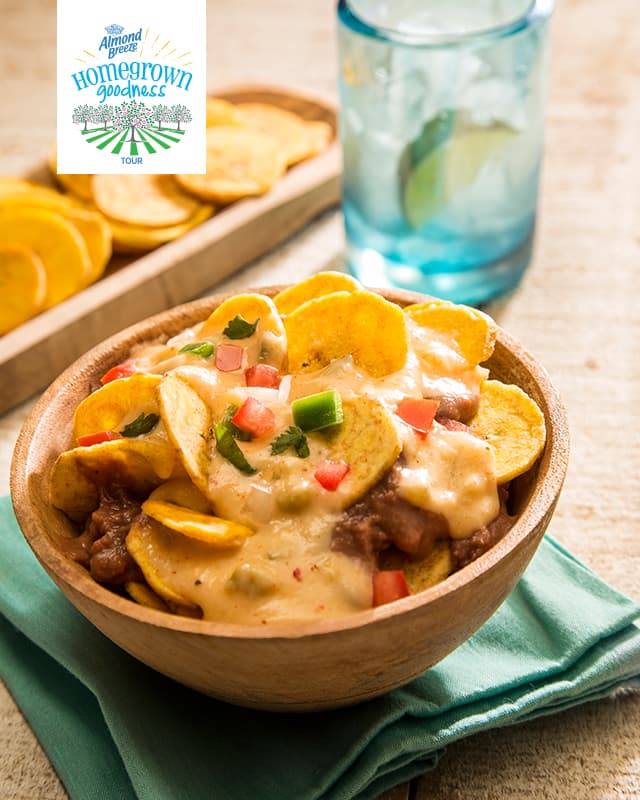 If you are looking for a tasty graduation party recipe, you have got to try this unique twist on traditional nachos. These Cuban plantain nachos start with a base of crispy, golden plantain chips, which are layered with 3 different types of melted cheese and Unsweetened Original Almondmilk, making the perfect cheese sauce. But what really takes these nachos to the next level is the addition of jalapenos and extra spies. The combination of savory flavors and different textures is a true taste sensation that will keep you coming back for more. So, gather some friends, grab a cold beverage, and dig into these Cuban Plantain Nachos.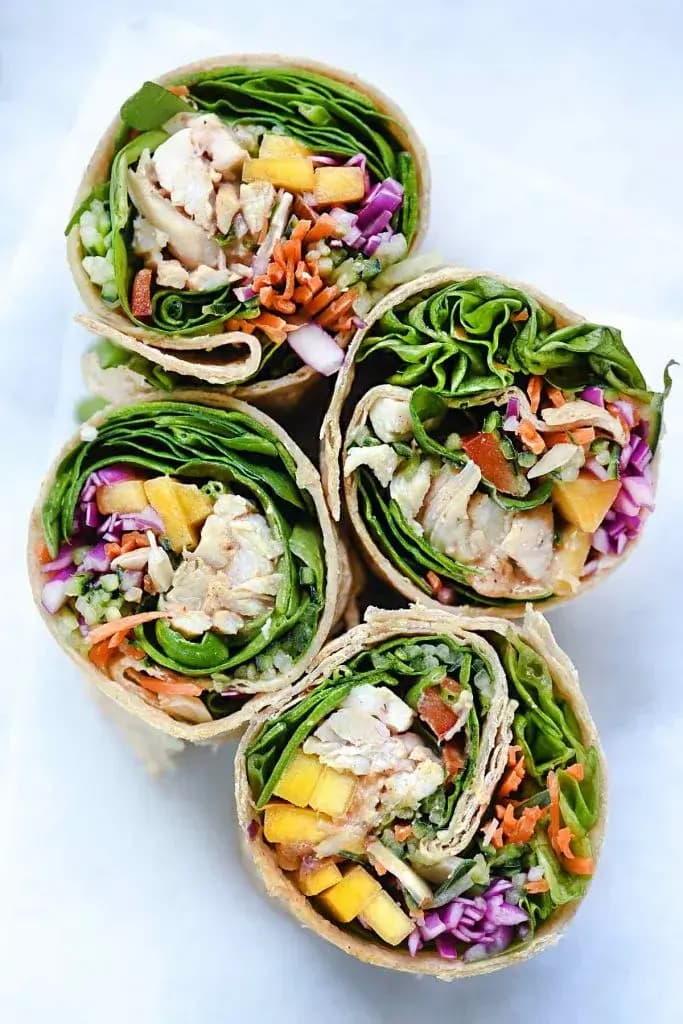 Looking for a light and colorful meal that will be a crowd pleaser? These chicken and mango rainbow veggie wraps are great for a graduation party. Filled with all kinds of fresh vegetables like colorful bell peppers, red onions, and crunchy carrots, along with juicy, sweet mangoes and cooked chicken (optional), they're perfect for serving a large group. The flavors and textures all work together to create a beautifully balanced meal that's delicious. Plus, the Unsweetened Original Almondmilk Coconutmilk blend and almond butter sauce make this dish over the top. So why not grab a wrap and enjoy the taste of sunshine in every bite?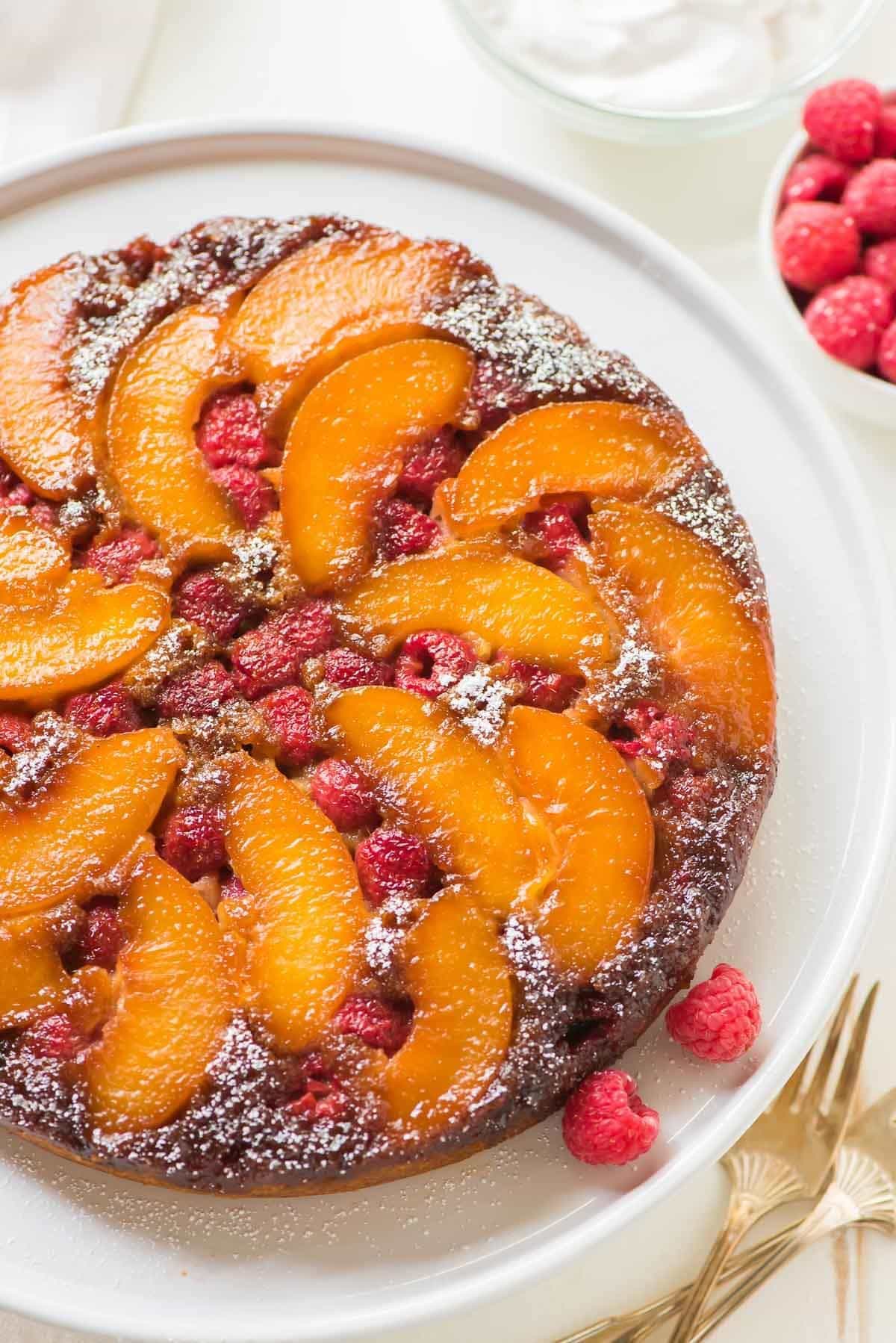 If you're looking for a sweet graduation party recipe that is both classic and delicious, then consider trying a peach upside down cake. This dessert features juicy slices of ripe peaches nestled into a layer of sticky-sweet caramel, all baked to perfection on top of a rich, buttery cake that has a twist, Unsweetened Vanilla Almondmilk! Whether you're serving up dessert at a graduation party or just looking for something sweet to savor on a casual afternoon, you can't go wrong with this delightful twist on a classic confection. So, grab your apron, preheat your oven, and get ready to enjoy some seriously scrumptious graduation party food.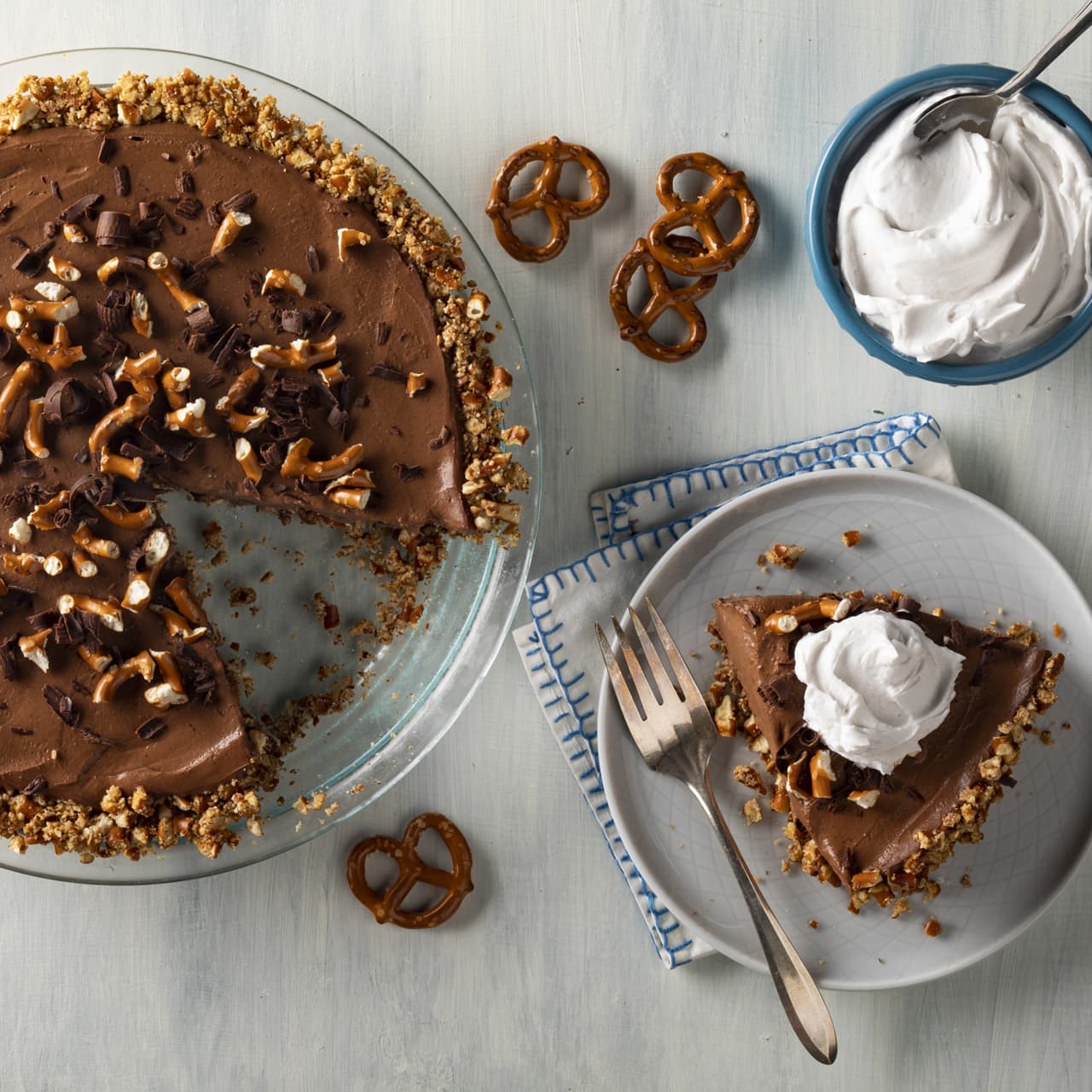 Have you ever had a dessert that was so good, you couldn't believe it was actually vegan? Well, let us introduce you to – Vegan Chocolate mousse Pie with a Pretzel Crust. The combination of the salty, crunchy pretzel crust with the rich, velvety chocolate mousse filling is a match made in dessert heaven. And the best part? It's dairy-free, egg-free, and made with our rich Chocolate Almondmilk. Whether you're vegan, a chocolate lover, or just looking to shake up your dessert game, give this recipe a try, and prepare to be blown away.
There are a lot of ways to celebrate this special, monumental event, and Almond Breeze recipes can help make a graduation party even more memorable. From savory hors d'oeurves to sweet desserts, you can now mix and match delicious recipes that make the perfect celebratory feast. And they're not only tasty – they're also easy to assemble so you don't spend precious time in the kitchen the day of the party. We hope these five Almond Breeze recipes have given you some great ideas for your very own graduation celebration!