Cuban Plantain Nachos
Nutrition Information
Total Fat
20g
Total Carbohydrates
41g
Cholesterol
30mg
Sodium
500mg
Potassium
517mg
Dietary Fiber
4g
Sugars
2g
Protein
12g
Ingredients
1.2 cup shredded Swiss cheese

1/3 cup shredded Monterey Jack cheese

1/3 cup shredded sharp Cheddar cheese

1 tbs cornstarch

2 tbs finely chopped pickled jalapeno peppers plus 1 tbs from jar (or to taste)

1 teaspoon onion powder

1 1/4 teaspoons Tajin Clasico Seasoning divided

1/2 cup refried black beans

1 (6-oz.) bag roasted plantain chips

fresh pico de gallo
Directions
Toss cheeses with cornstarch in a medium bowl.

Bring Almond Breeze, pickled jalapeno peppers and juice, onion powder and 1 teaspoon Tajin seasoning to a simmer in a medium saucepan

Reduce heat to low and add cheese a small handful at a time whisking constantly. Cook over low heat for 1 minute more, whisking until smooth.

Microwave black beans and remaining 1/4 teaspoon Tajin Seasoning in a small bowl for 30 seconds or until hot, adding a little Breeze to thin if necessary

Place half the plantain chips into four 1 1/2 cup bowls or plates.

Spoon half the beans over the chips, then top with half the cheese sauce. Repeat layers and top with pico de gallo.
Made with these products: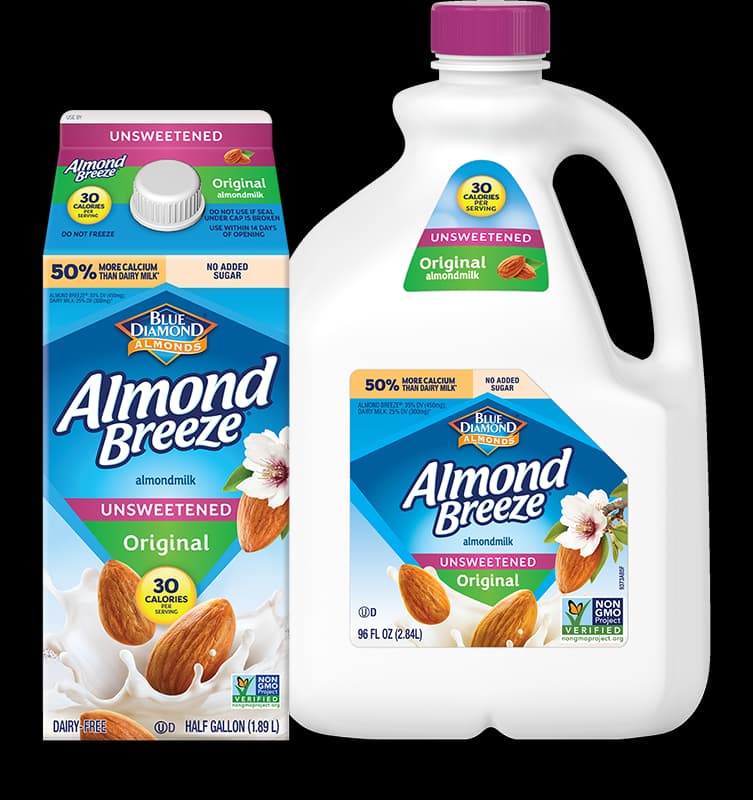 Unsweetened Original Almondmilk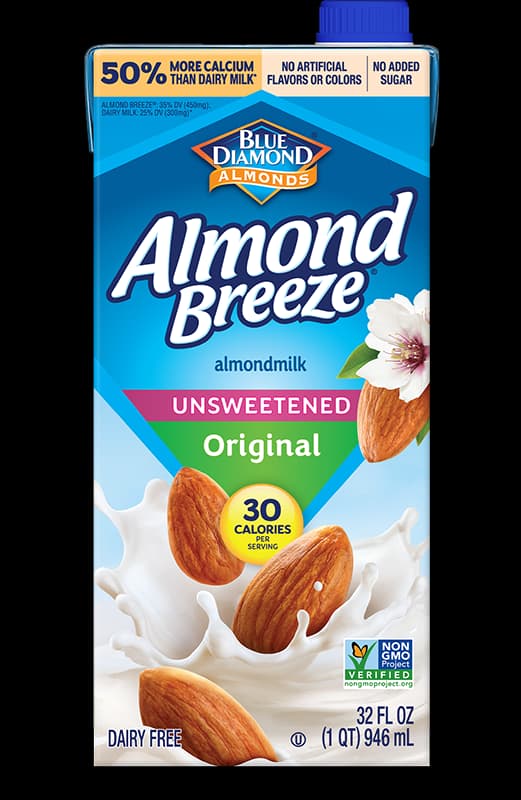 Shelf Stable Unsweetened Original Almondmilk
Featured In: Food Festival
Courtesy of: Patty Mastracco