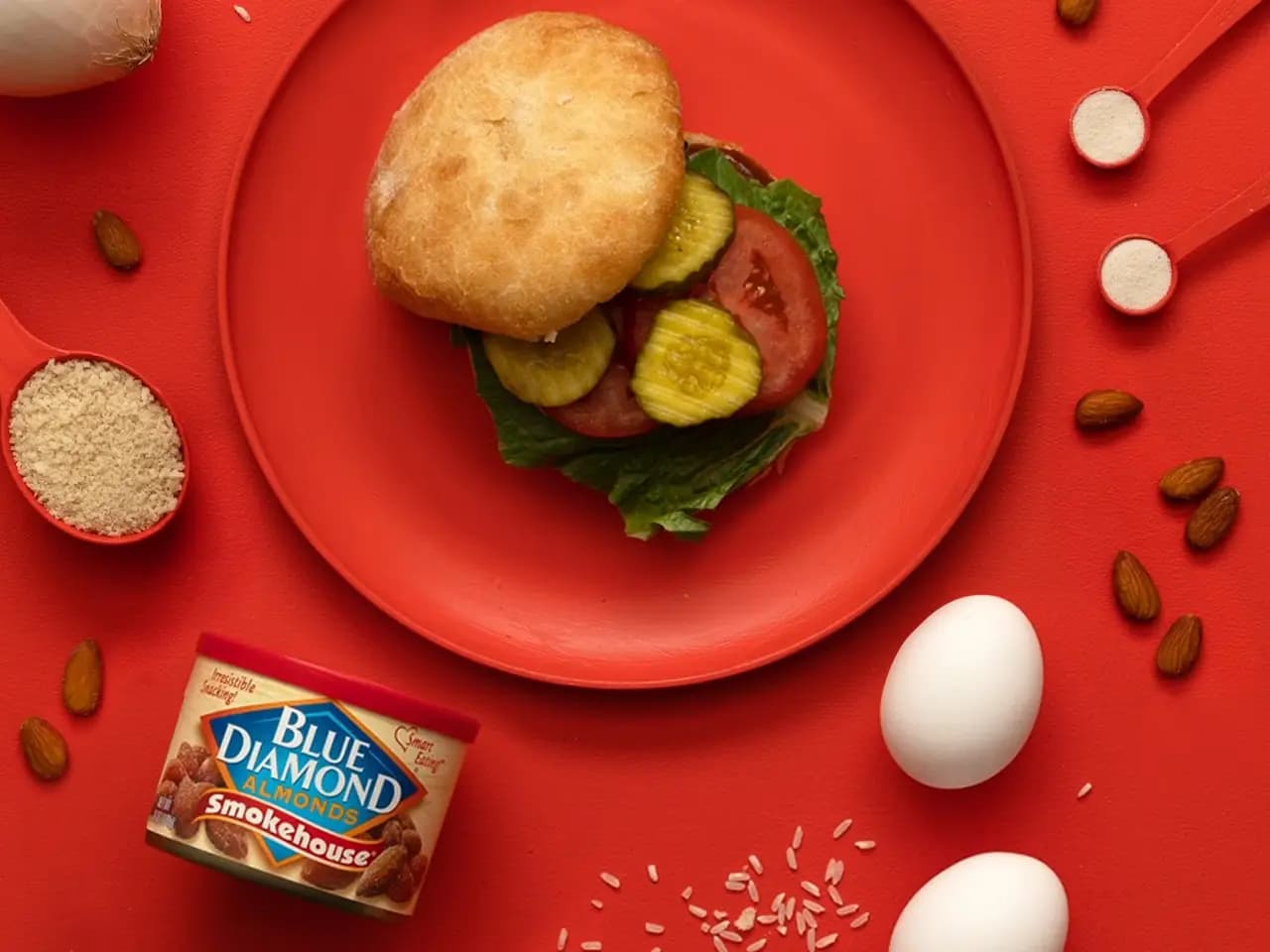 Honoring Dad with Blue Diamond: Creative Gift Ideas and Recipes for Fathers Day
Blue is the color that symbolizes loyalty, dependability, and strength. It's no wonder that it's also the traditional Father's Day gift – what greater way to honor all those qualities in your dad? And if you're considering going beyond a standard blue tie for this year's gift-giving occasion, then look no further than Blue Diamond almonds! From almond-inspired gift baskets to flavor-packed recipes that will make their mouths water, Blue Diamond has you covered when it comes to finding unique ways of bestowing Dad with just the right tribute on his special day. Read on for some creative gift ideas and delicious recipes perfect for any dad who loves snacking on savory nuts!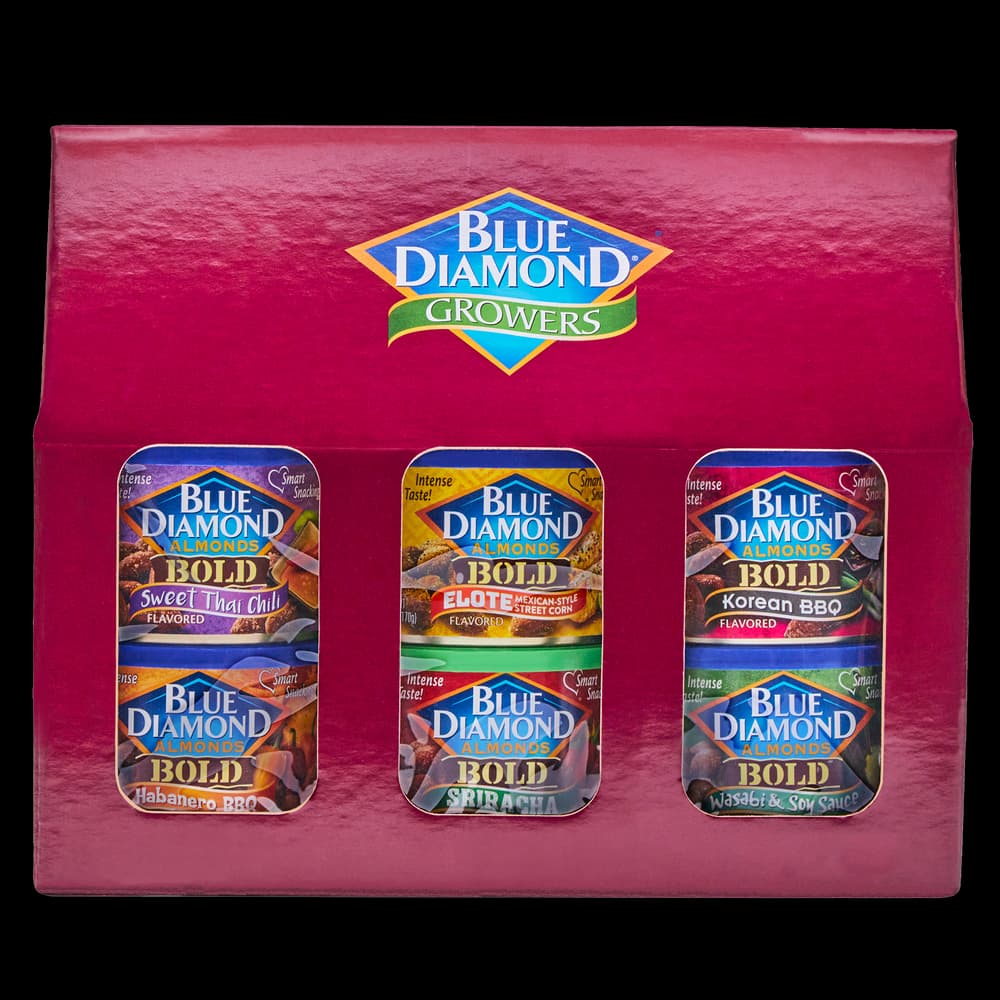 Looking for that perfect Fathers Day gift that will really spice things up? Look no further than our Bold Gable Box! Packed with six cans of deliciously daring flavors, this gift is sure to satisfy the cravings of the spicy almond lover in your life. From the zesty kick of Sweet Thai Chili to the bold heat of Habanero BBQ, each can is a unique flavor experience that's sure to have them reaching for more. So if you're looking to give a gift that'll really pack a punch, our Bold Gable Box is the way to go.

If you're on the hunt for a man with a sweet tooth and want to get him the best Father's Day gift, look no further than the Deluxe Sweet & Citrus Almond Gift Basket. This luscious tray includes a ton of Blue Diamond snacks and treats that are sure to delight your dad's taste buds. From Milk Chocolate Covered Almonds to Honey Roasted Almonds, this basket has it all. And with the addition of Yogurt Covered Almonds, Lemon Créme Almonds, Coconut White Chocolate Almonds, and Toasted Coconut Almonds, it's the perfect gift for any occasion in-between. So, treat your dad to something special this Father's Day with the Deluxe Sweet & Citrus Almond Gift Basket.

Looking to wow with a unique Father's Day gift that will make Dad's taste buds do a happy dance? Look no further than ballpark pretzels with cheddar mustard dipping sauce! There's just something about the combination of soft pretzels and tangy mustard that screams "summertime at the ballpark" – and with these homemade treats, you can bring that feeling to your own backyard. The pretzels are crispy on the outside, soft on the inside using almond milk, and perfect for dunking in the creamy cheddar mustard dipping sauce. Pair them with a cold beverage and a lazy afternoon, and you've got a recipe for a perfect Father's Day celebration.
Pro Tip: Swap out the traditional flour for almond flour to make this dish gluten free.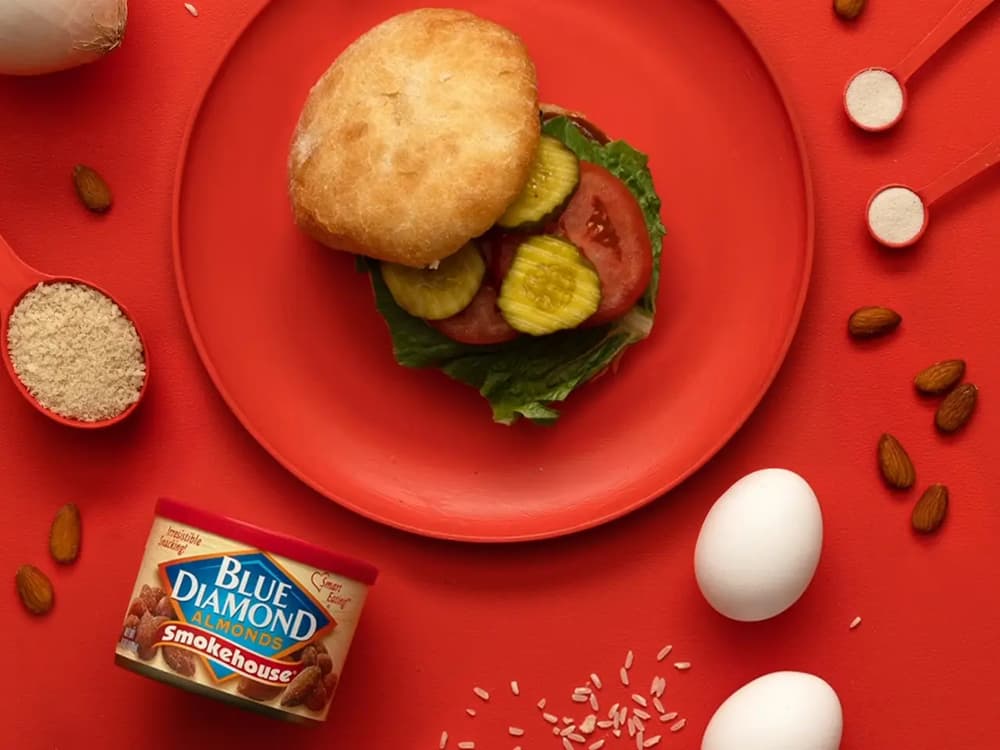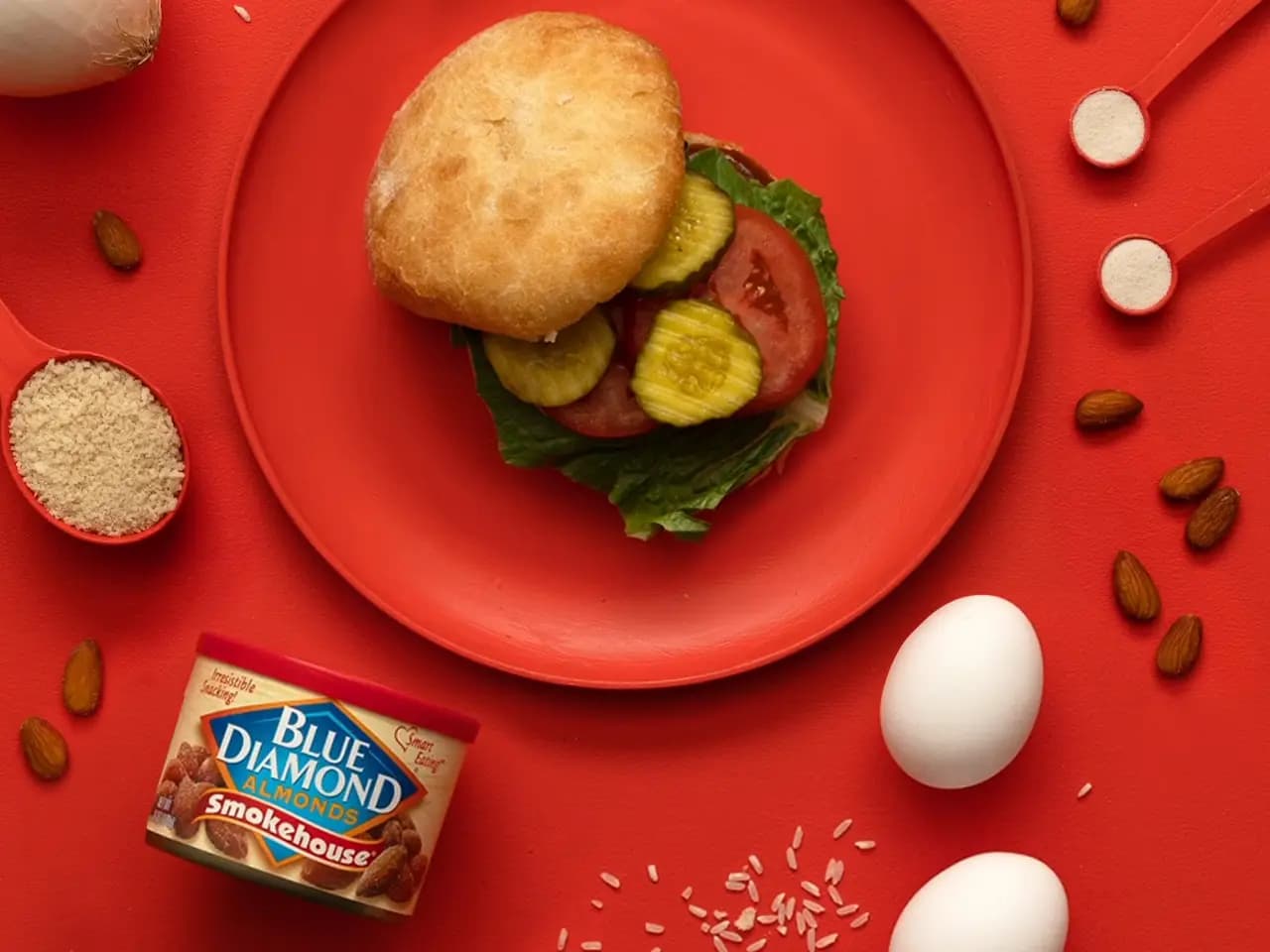 Summertime means grilling season and with Father's Day right around the corner, why not surprise Dad with something that's healthy and delicious? Smokehouse® Almond Veggie Burgers are a tasty alternative to traditional meat burgers that even the most diehard meat eater will love. Not only are they made with Blue Diamond Smokehouse Almonds that add a nice crunch, but they are also packed with vegetables. Whether you're hosting a backyard barbecue or just looking to mix up your weeknight dinner routine, these veggie burgers are a great option for any occasion. Give the gift of a tasty meal to the man that means the most to you this Father's Day.
So whether you opt for giving the traditional blue necktie, or for a more unique gift such as an almond gift basket or homemade recipes with Blue Diamond, we've got something he'll love. Picking out a Father's Day present that celebrates the true meaning of the holiday is always guaranteed to be a great option. Most importantly, don't forget to make sure you thank Dad for all he does and let him know how much he means to you. As Father's Day approaches (this year it falls on June 18th), take some time among all the gifts and celebrations to tell those things that are hard to put into words but easy to express with a hug. How are you celebrating dad this year?