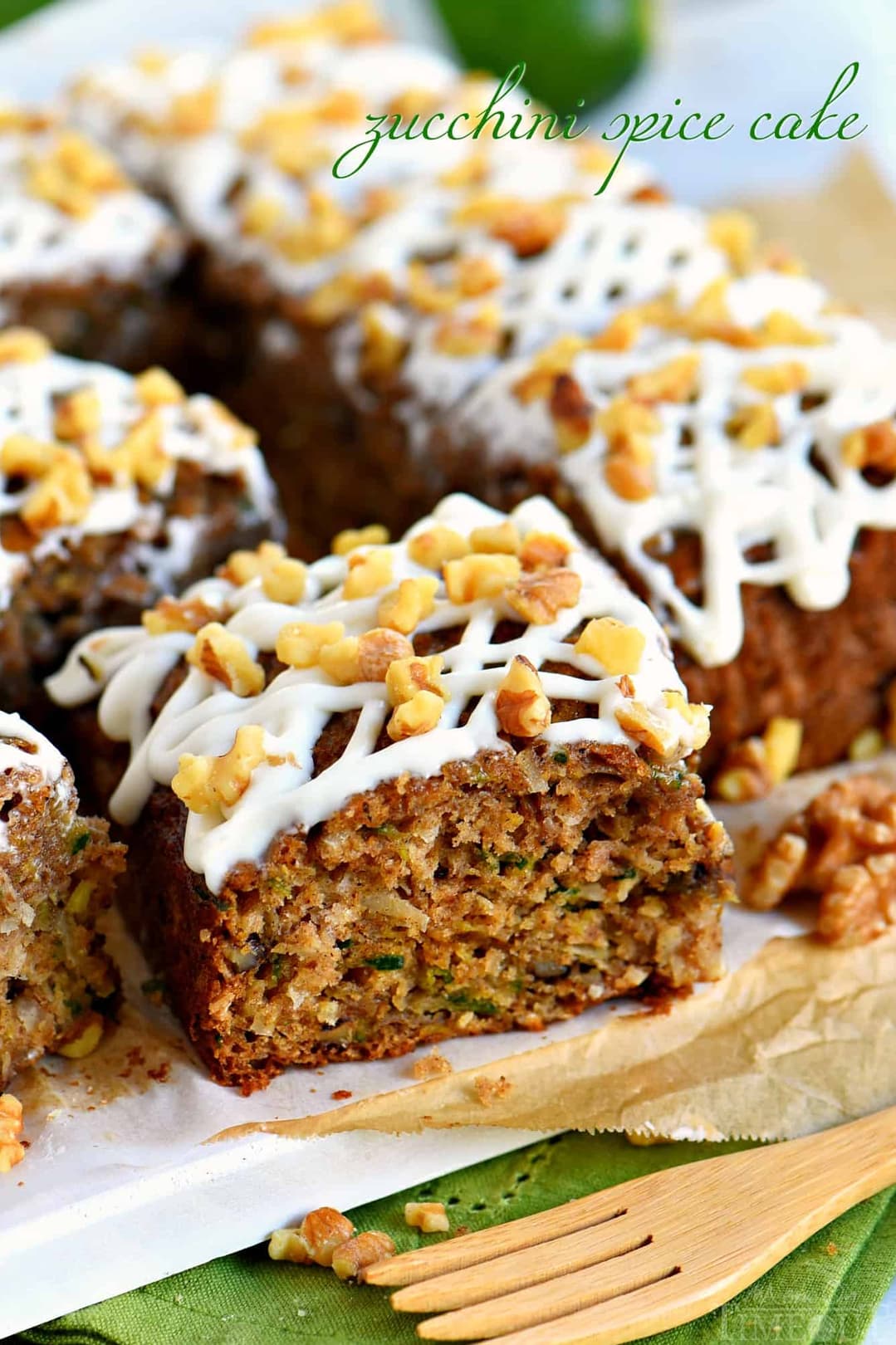 Zucchini Spice Cake
Nutrition Information
Total Fat
9g
Total Carbohydrates
47g
Cholesterol
35mg
Sodium
148mg
Potassium
186mg
Dietary Fiber
1g
Sugars
34g
Protein
4g
Ingredients
2 cups all-purpose flour

1 tsp baking soda

1 tsp baking powder

1 tbsp ground cinnamon

1/4 tsp ground nutmeg

1/4 tsp ground cloves

2/3 cup brown sugar

2/3 cup granulated sugar

2 eggs

room temperature

2/3 cup applesauce

1 tsp vanilla extract

2 cups grated zucchini

1 cups shredded and sweetened coconut (optional)

3/4 cup toasted walnuts divided

4 oz cream cheese softened

1/4 cup butter softened

2-3 cups powdered sugar
Directions
Spray a 9-inch square baking pan with cooking spray and line with parchment paper. Set aside.

In a medium bowl, whisk together flour, baking soda, baking powder, cinnamon, nutmeg and cloves. Set aside.

In a large bowl, whisk together sugars, eggs, applesauce, almondmilk and vanilla extract.

Stir in the flour mixture just until combined.

Stir in zucchini, coconut and toasted walnuts.

Pour into prepared baking dish and bake for 25 to 28 minutes or until an inserted toothpick comes out clean.

Let cool completely before icing.

Beat the cream cheese and butter together until light and fluffy. Beat the powdered sugar in one cup at a time. Beat in the almondmilk one tablespoon at a time until your desired consistency is achieved.

Drizzle icing over the top of the cooled cake and top with remaining toasted walnuts.
Made with these products: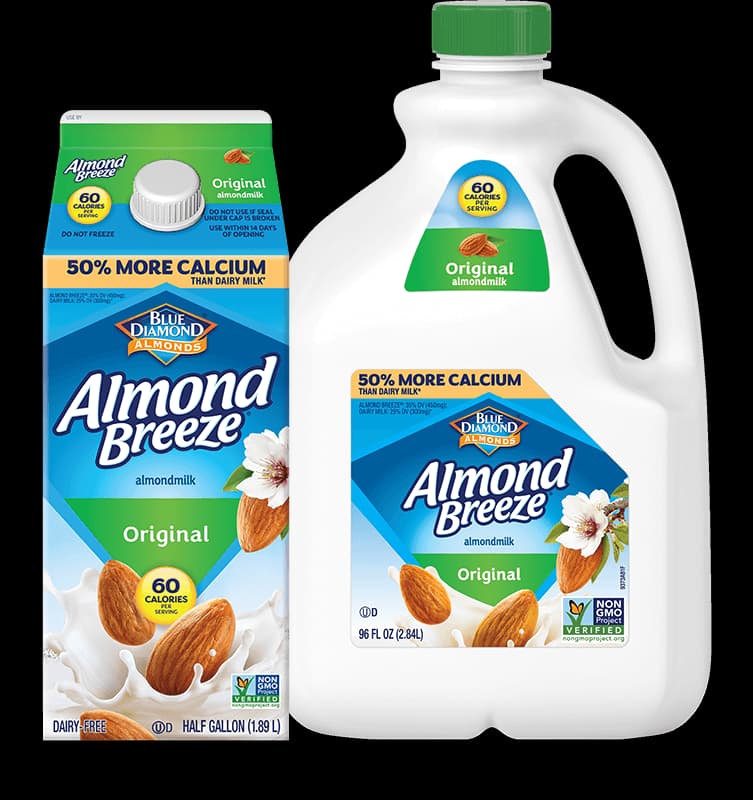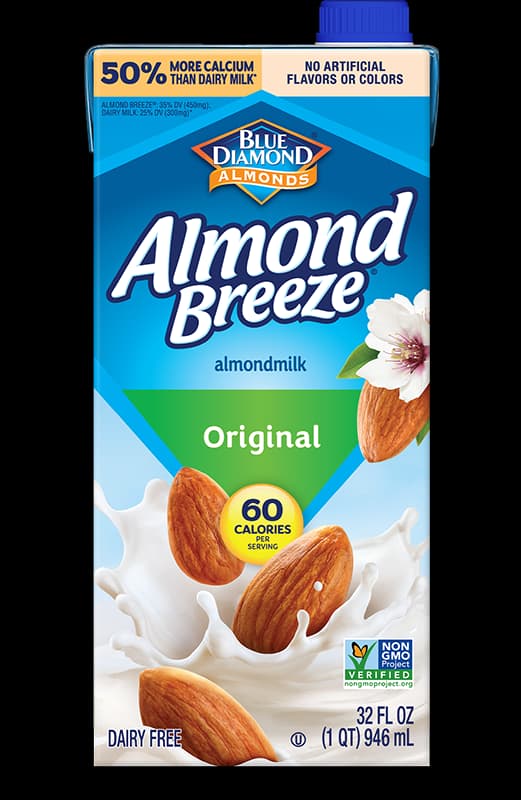 Shelf Stable Original Almondmilk
Courtesy of: Mom on Timeout