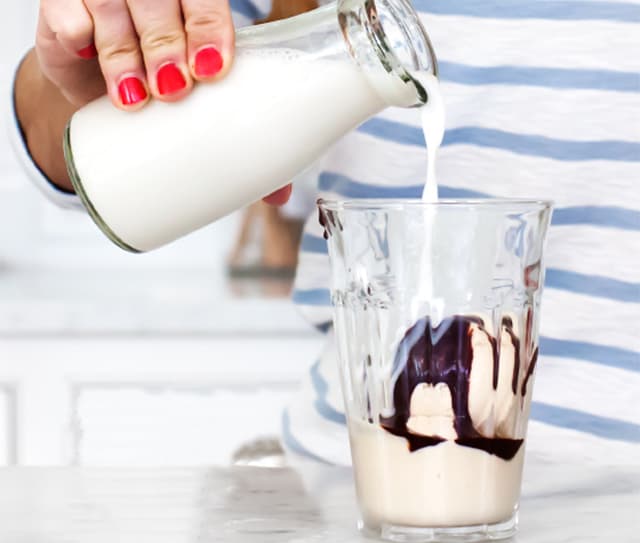 Peanut Butter Bourbon Milkshake with Almond Milk
Nutrition Information
Total Fat
180.8 g
Total Carbohydrates
338.4 g
Cholesterol
58.1 mg
Sodium
910.7 mg
Potassium
2,747.0 mg
Dietary Fiber
15.7 g
Sugars
243.9 g
Protein
65.4 g
Ingredients
2 cups raw cashews – soaked overnight

1/4 cup peanut butter

3/4 cup granulated sugar

2-3 tablespoons bourbon (or 2 T apple cider vinegar)

2 scoops of ice cream

Chocolate sauce (store bought)

A shot of bourbon if you want a spiked drink (optional)
Directions
Drain your soaked cashews and rinse them. In a highspeed blender (a vitamix or similar), blend the cashews, almond milk, peanut butter, granulated sugar and bourbon until fully pureed. If necessary to get your blade turning, add up to 1/4 cup more almond milk.

Churn in an ice cream maker, following the manufactures directions.

Once it's done churning, transfer to a container and freeze for 1-3 hours, allowing it to firm up.

Scoop ice cream into glasses, add chocolate sauce and more almond milk. Use a spoon to stir until it's creamy (or blend your milkshake in a blender if you want).
Made with these products: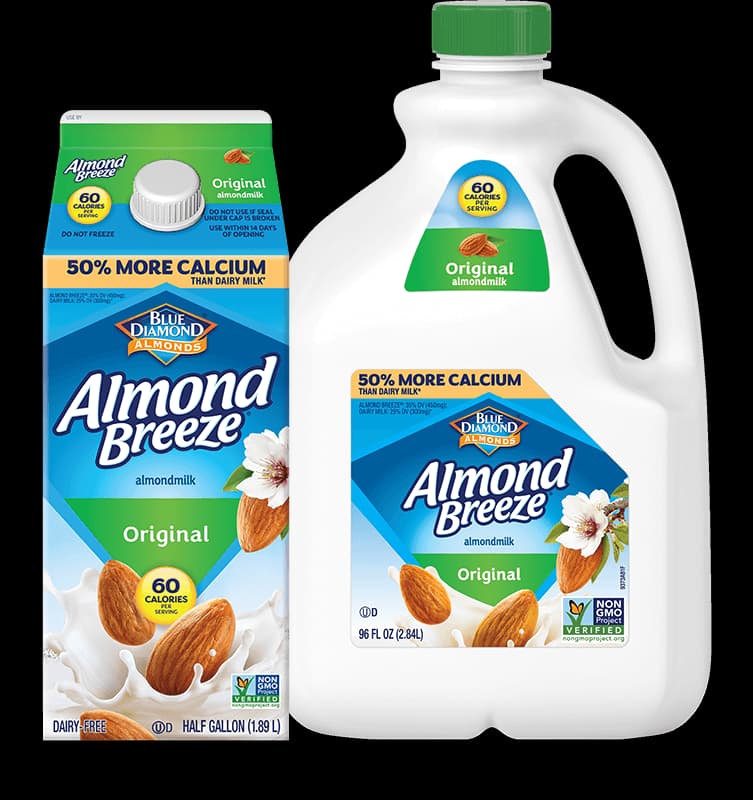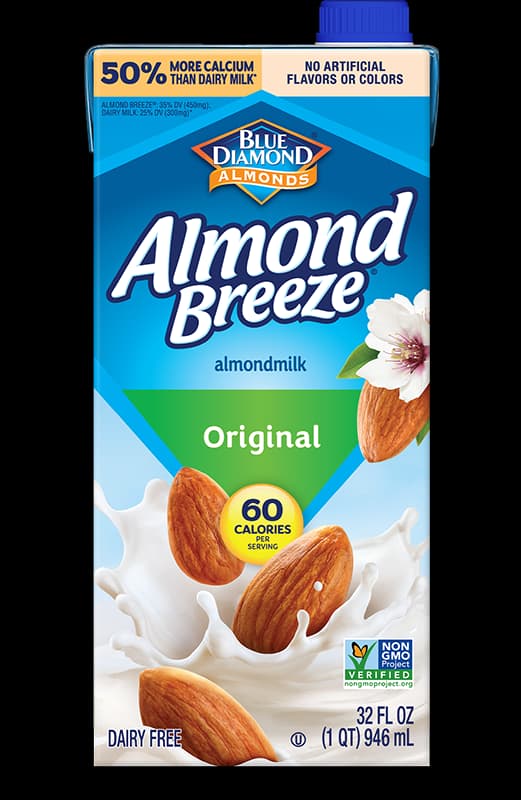 Shelf Stable Original Almondmilk
Notes:
Ice cream will harden overnight in the freezer, allow to thaw for 20 or so minutes at room temp and it'll be deliciously creamy again.
Courtesy of: Love and Lemons