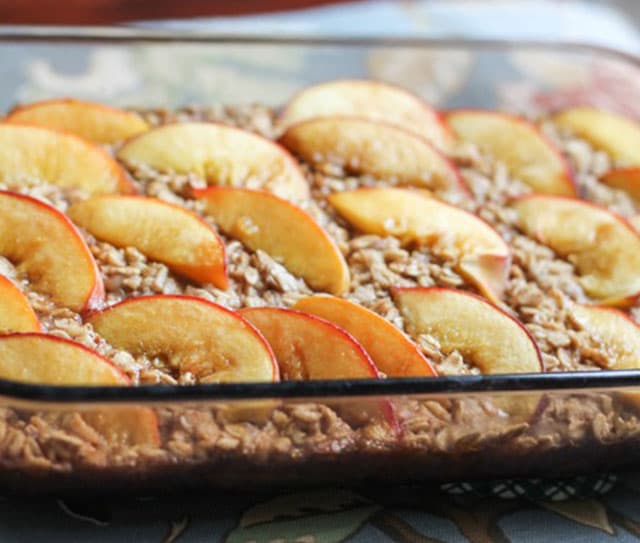 Vegan Peach Baked Oatmeal
Nutrition Information
Total Fat
11.1 g
Total Carbohydrates
57.6 g
Cholesterol
0.0 mg
Sodium
171.9 mg
Potassium
374.3 mg
Dietary Fiber
7.7 g
Sugars
24.3 g
Protein
6.3 g
Ingredients
2 cups old fashioned oats (for gluten-free; be sure to use gluten-free oats)

1 tablespoon cinnamon

1/2 teaspoon pumpkin pie spice

1/2 teaspoon baking powder

2 tablespoons coconut oil; melted

1 mashed banana (small-medium)

1 teaspoon vanilla

2 large peaches; pitted and sliced

Juice of 1/2 lemon

1/4 cup brown sugar
Directions
Preheat the oven to 350 degrees and spray a 9×13 baking dish with nonstick spray or grease with coconut oil.

In a large bowl, whisk the oats, cinnamon, pumpkin pie spice, salt and baking powder to combine.

Stir in the almond milk, banana, vanilla and coconut oil.

Pour the oat mixture into the baking dish and spread evenly.

Prepare the peaches by tossing in a small bowl with the lemon juice and brown sugar until coated.

Place the peaches on top of the oat mixture and drizzle any leftover brown sugar and lemon mixture on top.

Bake for 20-25 minutes, until set and the oats are fluffy.

Cool slightly before serving, or to room temperature before storing in the freezer in individual portions.
Made with these products: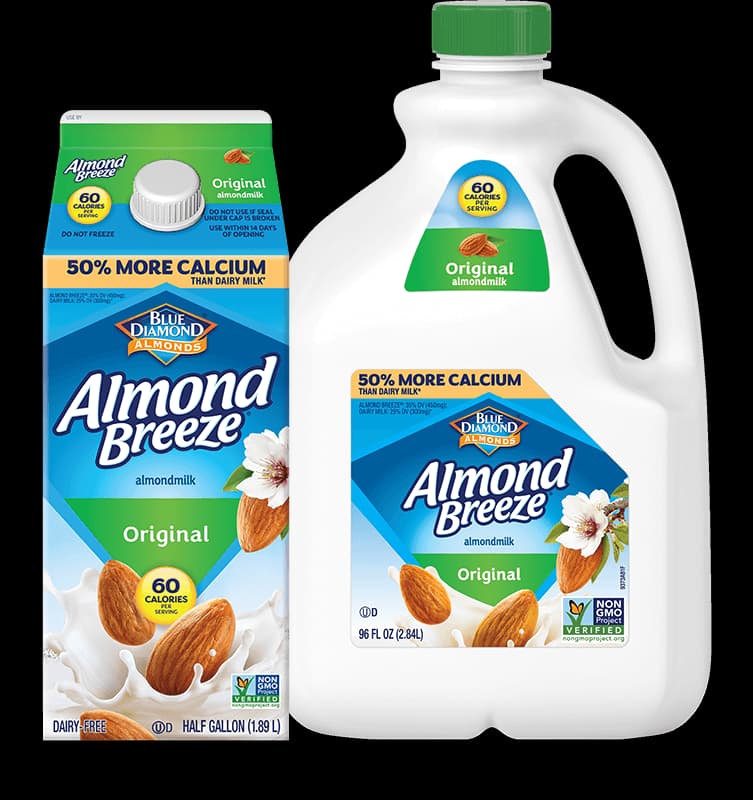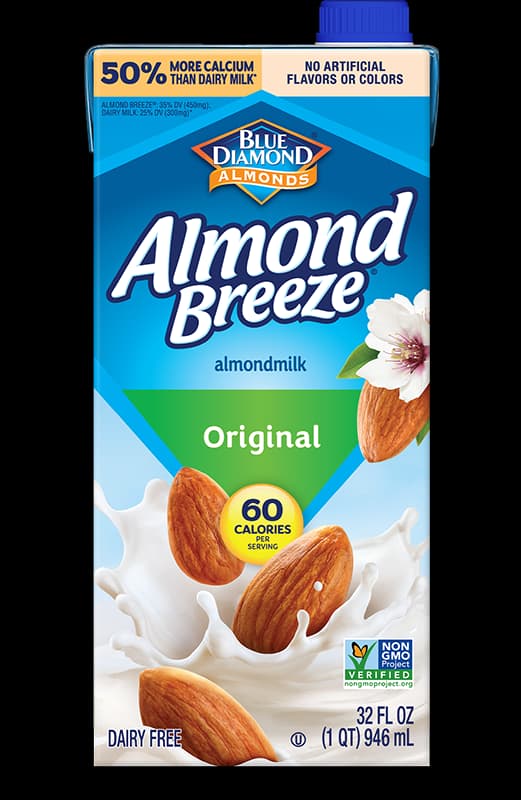 Shelf Stable Original Almondmilk
Notes:
Not a peach fan? You could also use 1 cup fresh blueberries, plums or strawberries.
Courtesy of: The Fitnessista