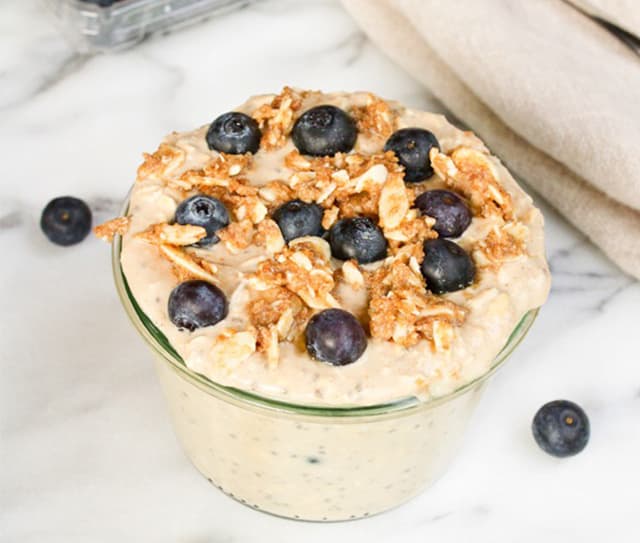 Blueberry Overnight Oats with Almond Milk
Nutrition Information
Total Fat
6.6 g
Total Carbohydrates
42.4 g
Cholesterol
15.0 mg
Sodium
138.1 mg
Potassium
176.4 mg
Dietary Fiber
7.4 g
Sugars
9.3 g
Protein
14.9 g
Ingredients
1 cup old fashioned oats (not instant)

4 Tablespoons vanilla protein powder

½ cup fresh blueberries (plus more for topping)

½ Tablespoon chia seeds

1 teaspoon vanilla extract

1 Tablespoon oat flour

1 Tablespoon organic cane sugar

½ Tablespoon coconut oil; melted

1 Tablespoons sliced almonds

¼ teaspoon cinnamon
Directions
Place ingredients for cobbler (oats, almondmilk, almond protein powder, blueberries, chia seeds and vanilla extract) in a container and stir until well combined. Seal with a lid and place in the fridge overnight.

Prepare the crumble topping by combining oat flour, cane sugar, coconut oil, sliced almonds, and cinnamon in a small bowl. Set aside. (This can be done the night before as well.)

Bring out of the fridge in the morning and stir. You'll notice that the protein powder, oats and chia seeds soak up a lot of the liquid so you may want to add a little more almond milk before serving. Portion overnight oats into two containers, top each with the crumble topping and a few extra blueberries. Enjoy!
Made with these products: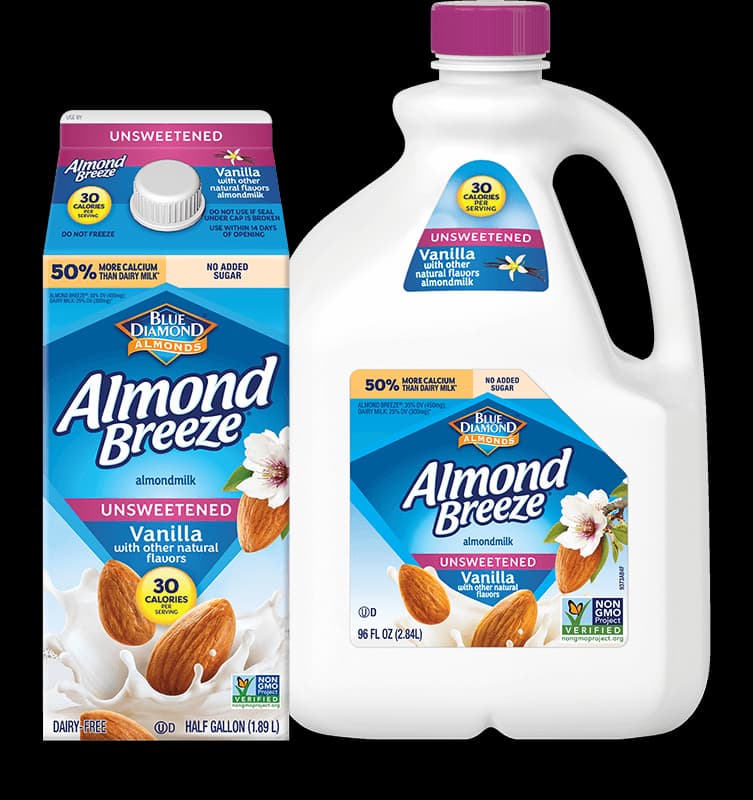 Unsweetened Vanilla Almondmilk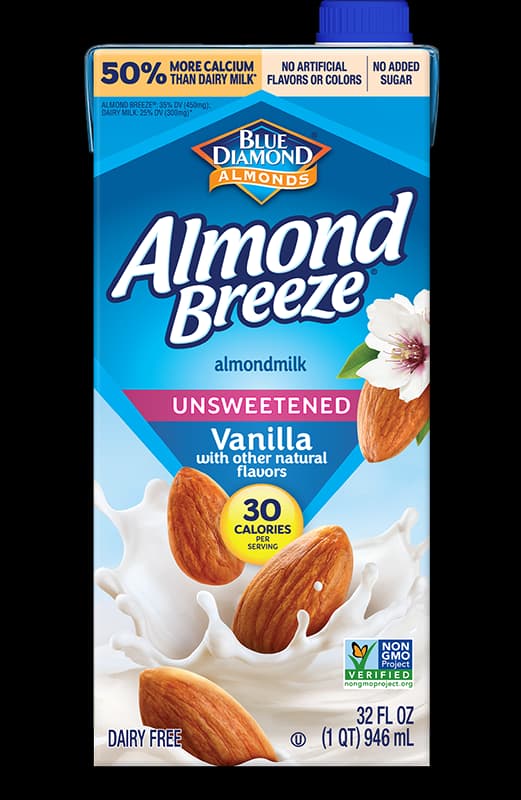 Shelf Stable Unsweetened Vanilla Almondmilk
Courtesy of: Eating Bird Food