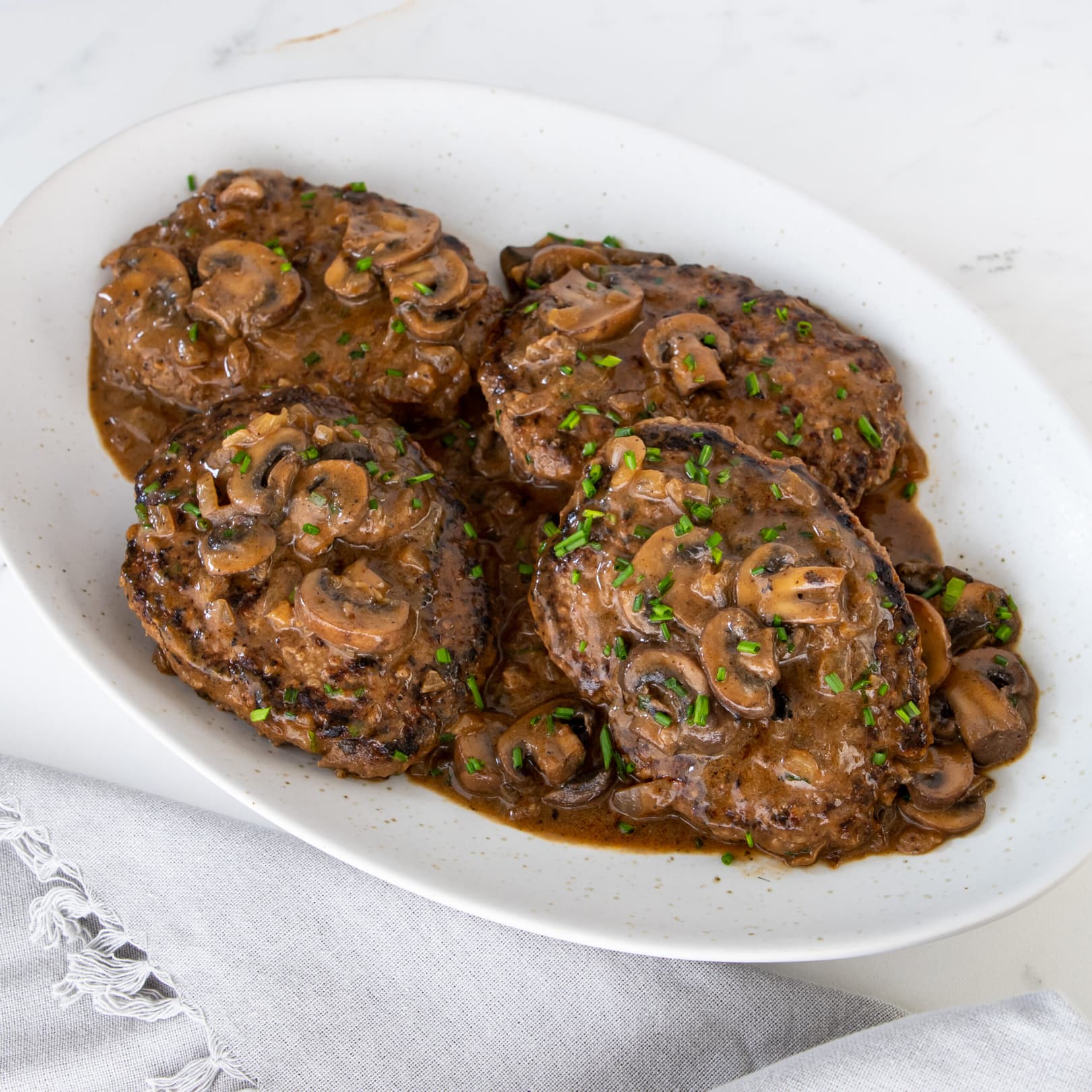 Salisbury Steak
Nutrition Information
| | |
| --- | --- |
| Calories | 357 |
| Sodium | 1112.7mg |
| Dietary Fiber | 1.7g |
Ingredients
1 medium yellow onion

3 tablespoons Worcestershire sauce

3 tablespoons ketchup

1 teaspoon dark brown sugar

1 large egg

Salt and black pepper

1 pound ground beef

1/2 cup panko breadcrumbs

1 tablespoon olive oil

8 ounces cremini mushrooms

Salt and black pepper

1 tablespoon all-purpose flour

1/4 teaspoon ground nutmeg

3/4 cup beef stock

2 tablespoons chopped fresh chives
Directions
Grate 1/4 of the onion into a medium bowl. Set remaining onion aside for the gravy.

Add Worcestershire sauce, ketchup, brown sugar, and egg to grated onion; season generously with salt and black pepper and whisk to combine.

Gently mix ground beef and panko breadcrumbs into onion mixture using a spoon or fork just until combined.

Form ground beef mixture into 8 small, oval-shaped patties about 1-inch thick; place on a plate and into the freezer until firm, 5 to 10 minutes.

Mince the remaining onion.

Heat a large skillet over medium and add enough olive oil to lightly coat the bottom.

Remove the patties from the freezer, add them to the hot oil and cook until browned, 3 minutes per side; transfer to a plate.

Add minced onion and mushrooms to the same skillet used for patties; season with salt and raise the heat to medium-high. Cook, stirring occasionally, until deeply browned but not burned and mushrooms have released their water, 8 to 10 minutes. Add more oil if the pan looks dry.

Sprinkle flour and nutmeg over mushroom mixture and cook, stirring, until you can no longer see streaks of white, about 1 minute.

Pour beef stock and almond milk over mushroom mixture; season generously with salt and pepper and bring to a simmer over medium-high.

Taste the sauce and season to taste with 1/2 to 1 teaspoon Worcestershire if you'd like more savoryness, 1 tablespoon ketchup for tanginess, and a pinch of brown sugar for a little sweetness.

Add the seared steaks to the gravy and reduce heat to continue simmering, basting the steaks once or twice, until the gravy is thicker and reduced to your liking, about 5 minutes.

Serve immediately and garnish with chives.
Made with these products: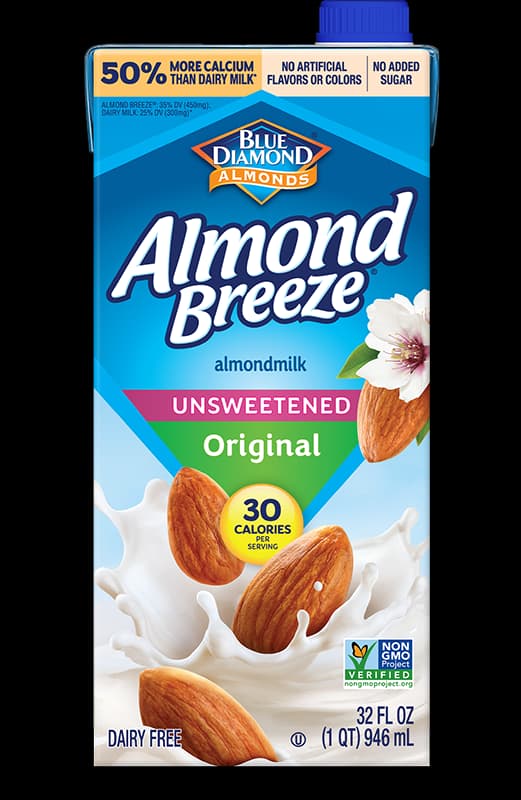 Shelf Stable Unsweetened Original Almondmilk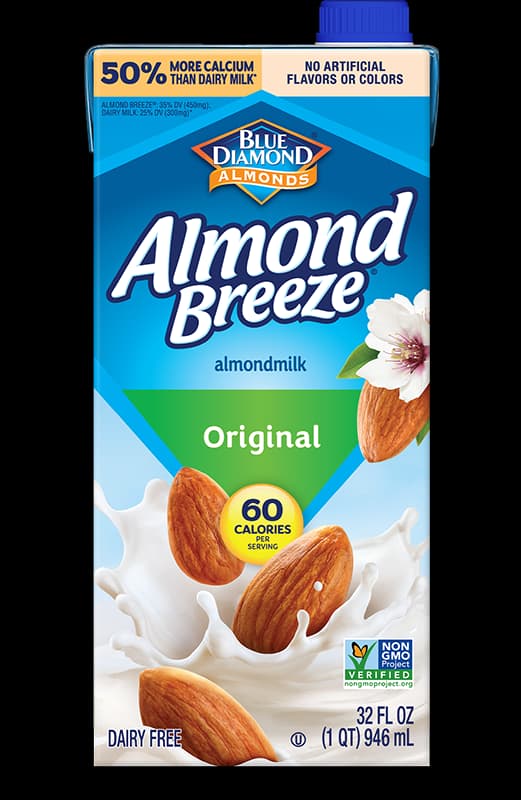 Shelf Stable Original Almondmilk