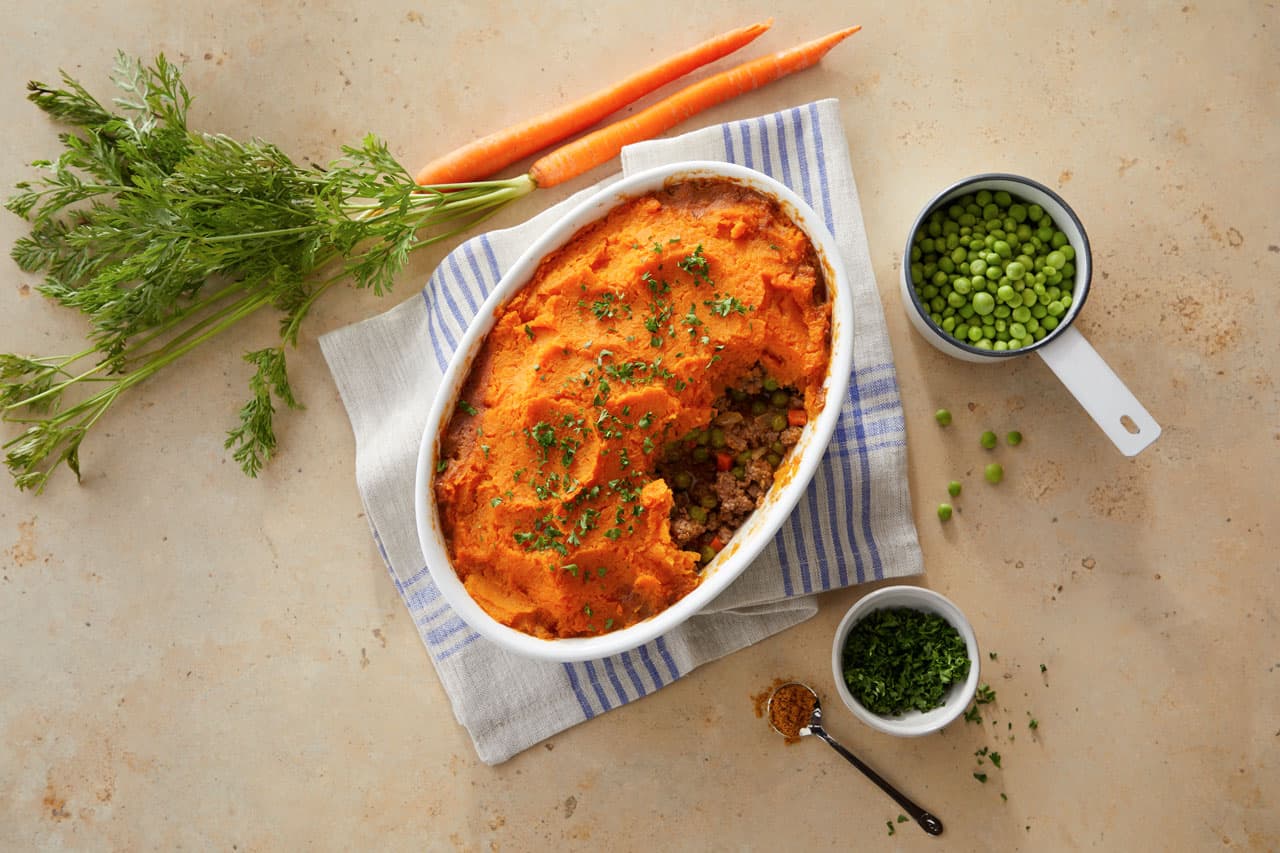 Quick Curried Shepherd's Pie with Sweet Potato Crust
Nutrition Information
Total Fat
16g
Total Carbohydrates
36g
Cholesterol
55mg
Sodium
630mg
Dietary Fiber
7g
Sugars
13g
Protein
18g
Directions
Place beef, onions and carrots in a large skillet over medium-high heat; cook 5 minutes or until browned. Add garlic; cook 1 minute. Stir in curry powder, cook, stirring, 1 minute.

Combine ¼ cup almondmilk and cornstarch in a small bowl with a whisk. Add cornstarch mixture, remaining almondmilk, tomato paste, salt and pepper to pan. Bring to a boil and cook 2 minutes or until thickened, stirring frequently. Remove from heat; stir in peas.

Place beef mixture in a 9" deep dish pie plate. Top evenly with mashed sweet potatoes. Bake at 450°F for 20 minutes or until heated through and potatoes are beginning to brown.
Made with these products: