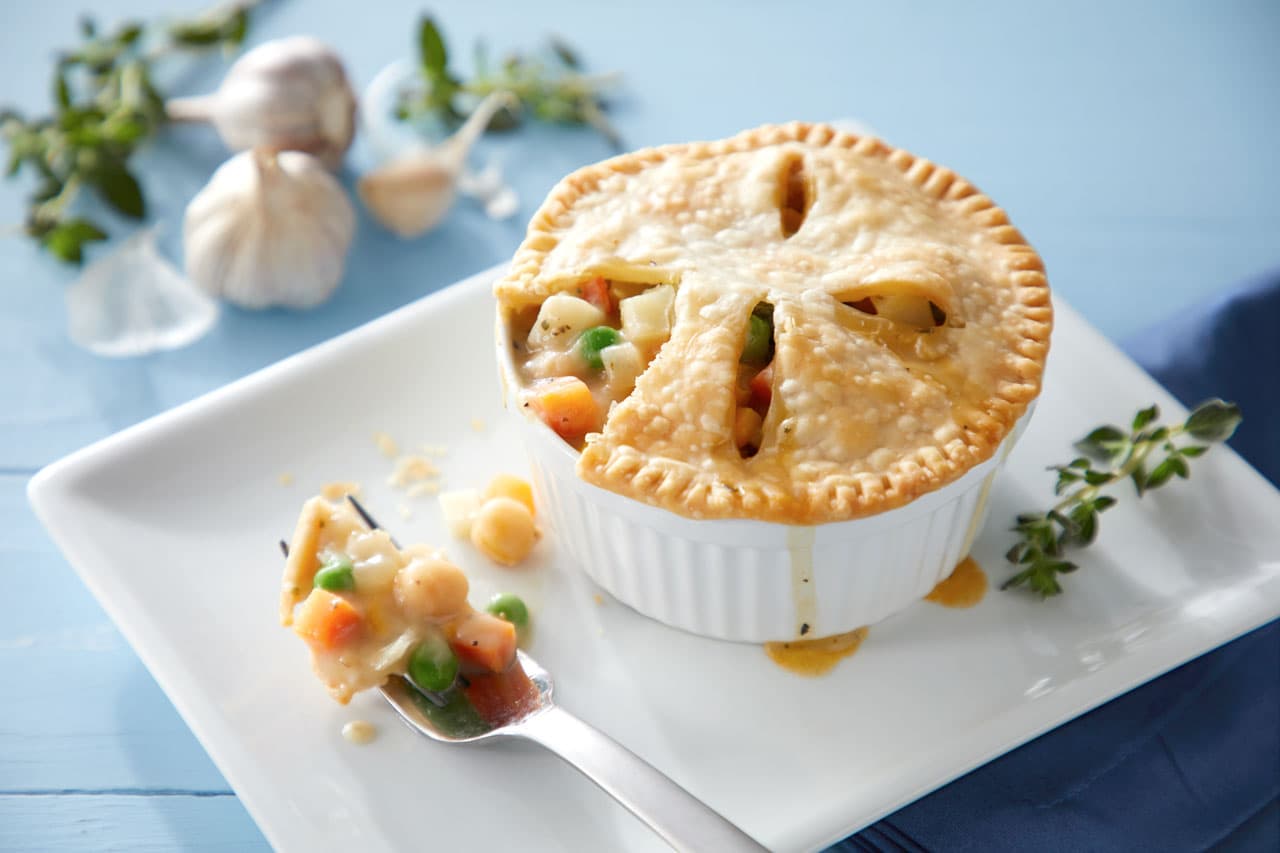 Individual Chickpea Pot Pies
Nutrition Information
Total Fat
20g
Total Carbohydrates
58g
Cholesterol
5mg
Sodium
900mg
Dietary Fiber
9g
Sugars
5g
Protein
9g
Ingredients
½ cup chopped onion

2 Tbsps. olive oil

2 garlic cloves; minced

¼ cup all-purpose flour

½ tsp. salt

¼ tsp. pepper

2 cups vegetable broth

2 cups frozen mixed vegetables; thawed

1 can (15 oz.) chickpeas; rinsed and drained

2 cups frozen cubed hash brown potatoes

1 tsp. Italian seasoning

1 sheet refrigerated pie dough
Directions
Heat olive oil in a saucepan over medium-high heat. Add the onion and cook, stirring, 3 minutes or until softened. Add garlic; sauté 1 minute. Stir in the flour, salt and pepper until blended. Gradually whisk in broth.

Stir in almondmilk. Bring to a boil; cook, stirring constantly, 2 minutes or until thickened. Remove from heat.

Stir in the vegetables, chickpeas, potatoes and Italian seasoning. Divide mixture among 6 ungreased 10 ounce ramekins.

Unroll pastry; divide into 6 portions. Roll out each portion enough to cover ramekins; place pastry over filling and press gently to seal around edges. Cut slits in pastry. Place ramekins on a baking sheet.

Bake at 400°F for 25-30 minutes or until pastry is light brown.
Made with these products: