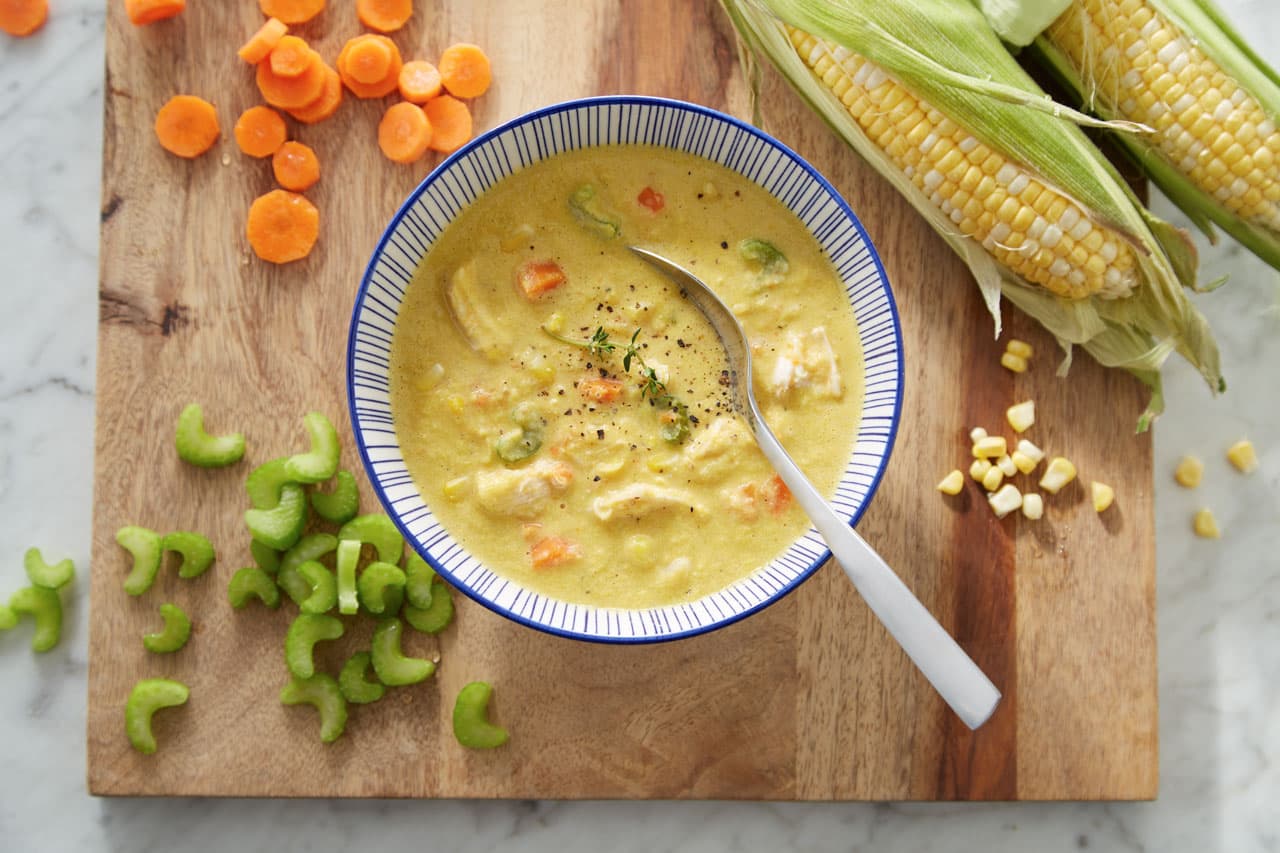 Chicken Chowder
Nutrition Information
Total Fat
10g
Total Carbohydrates
23g
Cholesterol
60mg
Sodium
450mg
Dietary Fiber
3g
Sugars
5g
Protein
24g
Ingredients
1 Tbsp. olive oil

½ cup onion; chopped

½ cup carrot; chopped

¼ cup celery; chopped

1 cup chicken broth

2 cups corn; fresh or frozen and thawed

½ tsp. dried thyme

¼ tsp. salt

⅛ tsp. black pepper

2 cups rotisserie chicken; shredded

Optional toppings: shredded cheddar cheese; thinly sliced celery; black pepper
Directions
Heat olive oil in a saucepan over medium-high heat. Add onion, carrot, and celery; sauté 5 minutes. Add chicken broth, almondmilk, corn, thyme, salt and pepper. Bring to a simmer and cook 5-8 minutes until corn is tender.

Transfer 2 cups to a blender and process until smooth. Add back to saucepan.

Add chicken and cook 2 minutes or until heated through.

Divide among 4 bowls. Top with shredded cheddar, celery and pepper, if desired.
Made with these products: