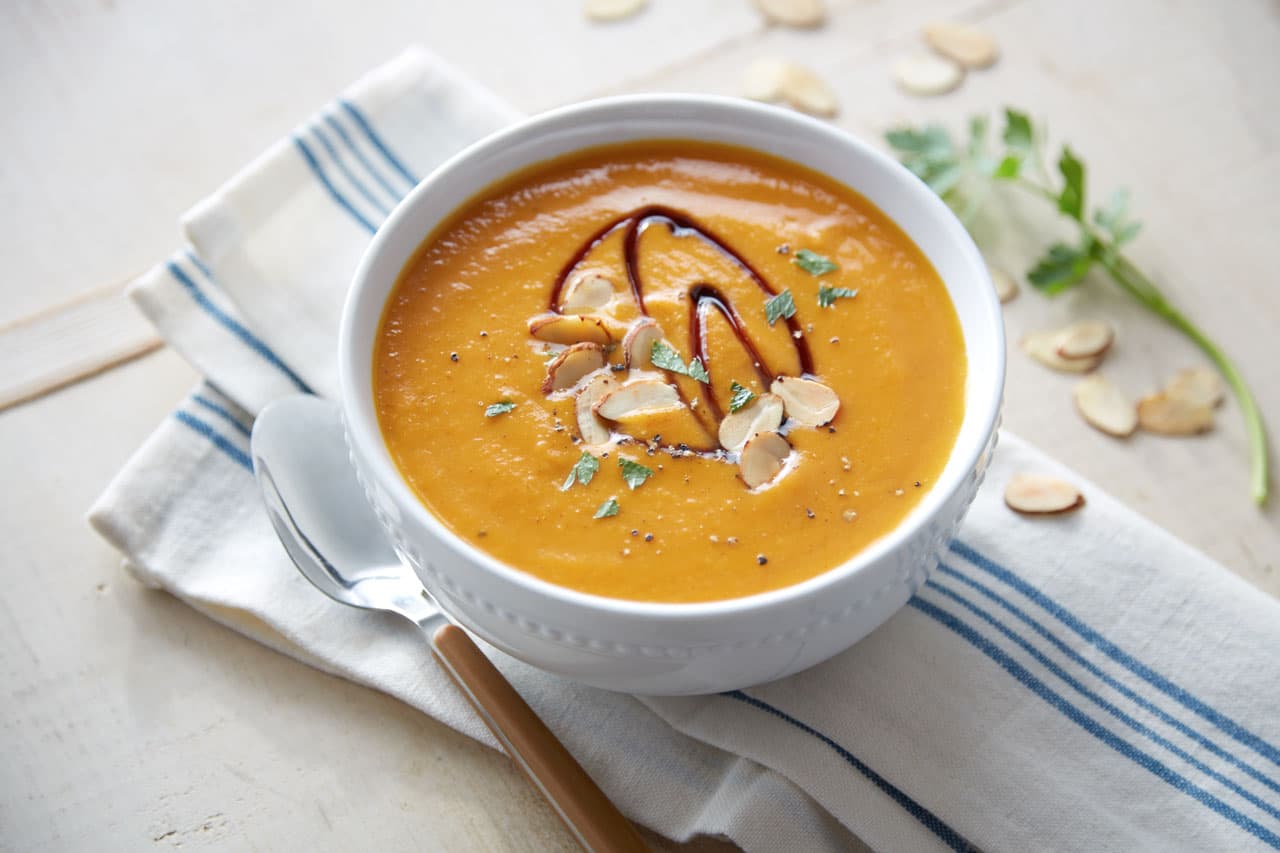 Pumpkin Bisque
Nutrition Information
Total Fat
5g
Total Carbohydrates
17g
Cholesterol
0mg
Sodium
740mg
Dietary Fiber
4g
Sugars
8g
Protein
3g
Ingredients
½ cup chopped onion

1 Tbsp. olive oil

1 can (15 oz.) pumpkin

2 cups vegetable broth

½ tsp. salt

¼ tsp. ground pepper

¼ tsp. ground cinnamon

4 tsp. sliced

toasted almonds; divided

4 tsp. balsamic vinegar; divided

4 tsp. chopped fresh parsley; divided
Directions
Heat olive oil in a saucepan over medium-high heat. Add the onion and cook, stirring, 3 minutes or until softened.

Stir in the pumpkin and vegetable broth. Remove from heat. Transfer to a blender and process 1 minute or until smooth. Return mixture to pan. Return pan to heat.

Stir in almondmilk, salt, pepper and cinnamon. Cook, stirring occasionally for 3 minutes or until soup is heated through. Divide among 4 bowls and top each with 1 teaspoon almonds, 1 teaspoon vinegar and 1 teaspoon parsley.
Made with these products: