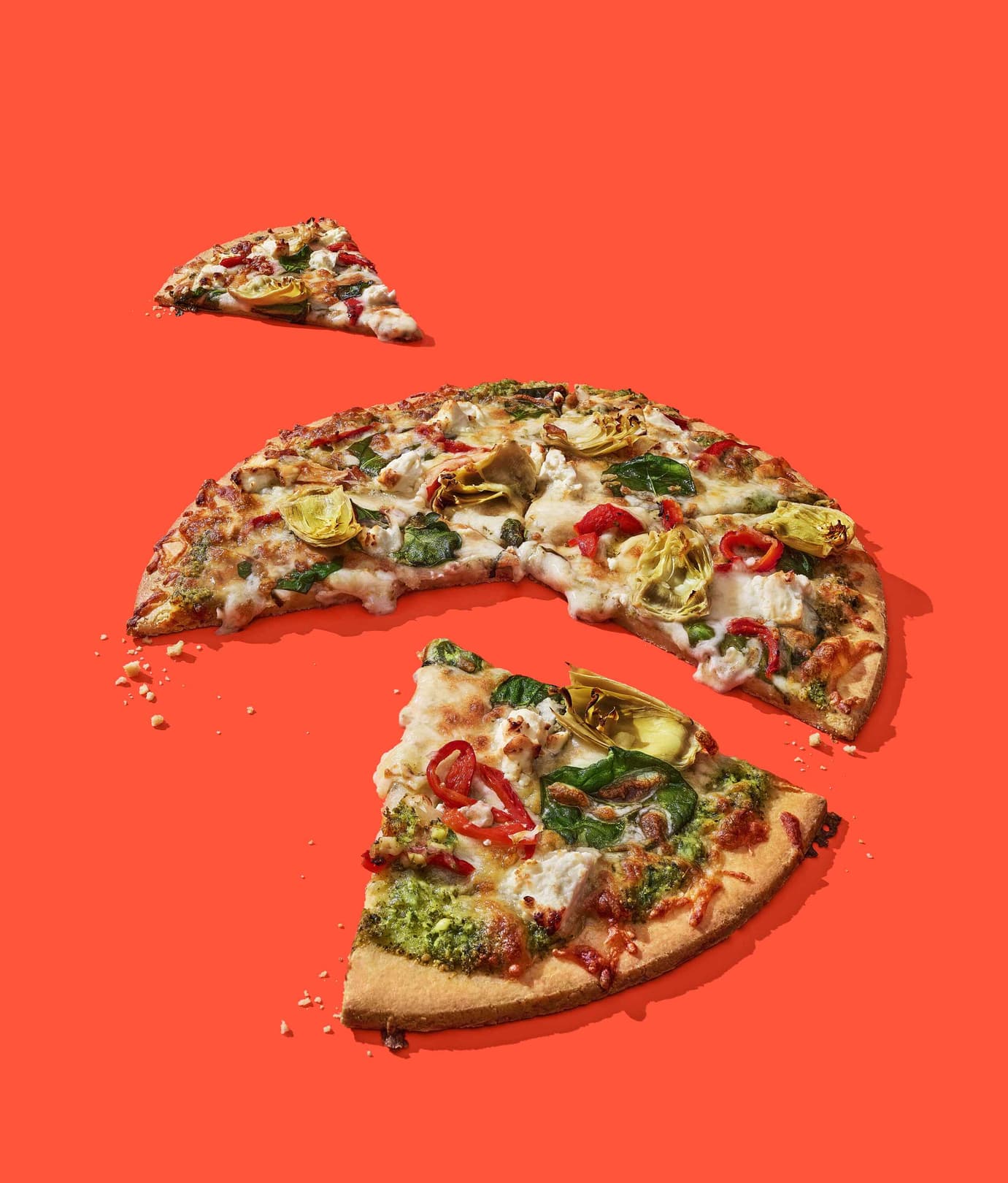 Mediterranean Veggie Pizza
Nutrition Information
Total Fat
63g
Total Carbohydrates
106g
Cholesterol
180mg
Sodium
1350mg
Dietary Fiber
13g
Sugars
7g
Protein
26g
Ingredients
Crust
1 packet (0.25 oz) active dry yeast

1 tsp. sugar

1 cup warm water (110-115°F), divided

1½ cups arrowroot flour

1 ½ cups tapioca flour

¼ cup coconut flour

1 Tbsp. ground flax seed

1½ tsp. ground psyllium husk

2 tsp. baking powder

½ tsp. salt

3 large eggs, beaten

¼ cup olive oil
Topping
½ cup basil pesto

1 cup baby spinach

1 cup artichoke hearts, drained and squeezed dry

½ cup roasted red pepper strips

1 cup shredded mozzarella cheese

½ cup crumbled feta cheese
Directions
Place yeast, sugar and ¼ cup water in the bowl of a stand mixer fitted with a dough hook. Allow to stand for 5 minutes.

Meanwhile whisk together dry ingredients in a bowl; set aside

Add eggs and olive oil to the yeast mixture; stir to combine.

Add dry ingredients, turn mixer speed to medium low and mix until well combined. Add remaining water 1 Tbsp at a time until a dough forms. Dough will be sticky. Transfer to greased bowl and cover. Let dough rest at room temperature for at least 45 minutes.

With thoroughly greased hands, divide dough into 4 equal pieces. Form into 8-inch rounds on parchment lined baking sheets. Bake plain crusts for 20 minutes, rotating pans halfway through

Increase oven temperature to 450°F

Top each crust with pesto, spinach, artichokes, red pepper and cheeses

Bake for an additional 10-12 minutes or until crust is golden brown and cheese is melted.
Made with these products: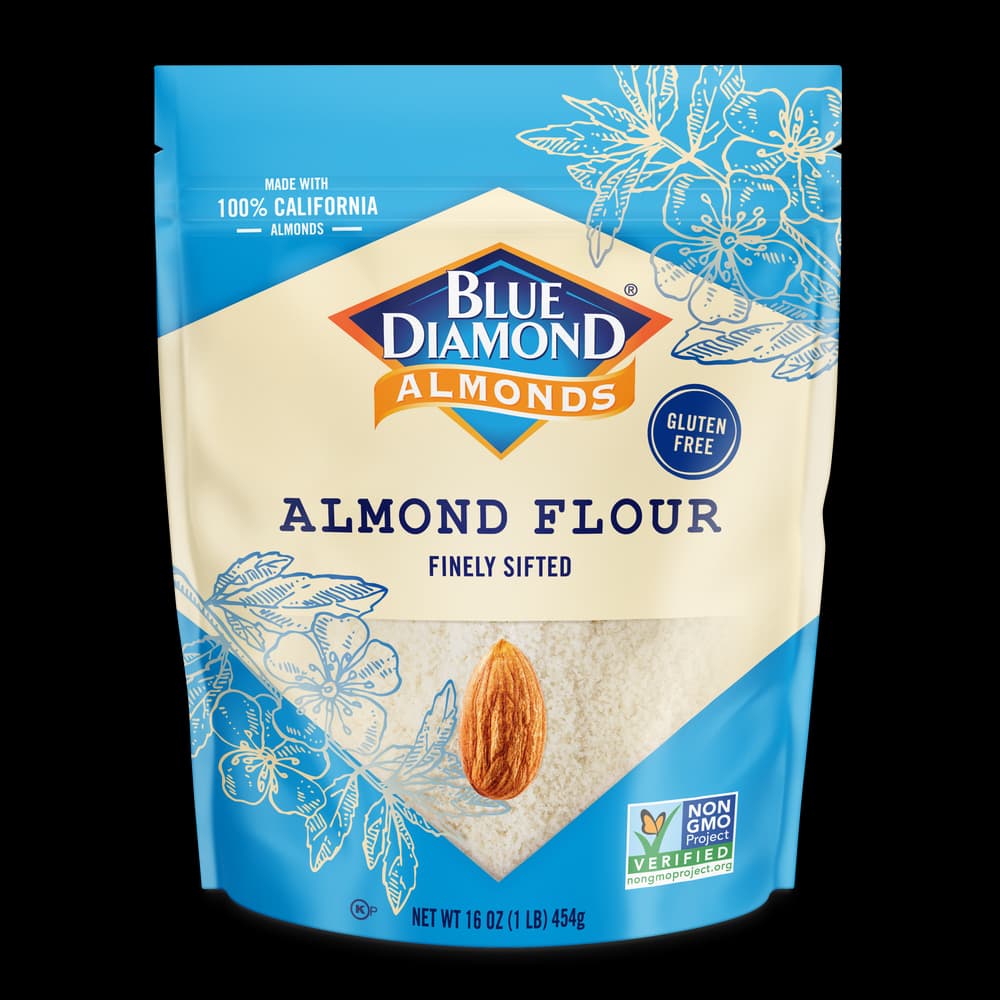 Notes:
Baked but untopped crusts can be cooled, wrapped and frozen for later use