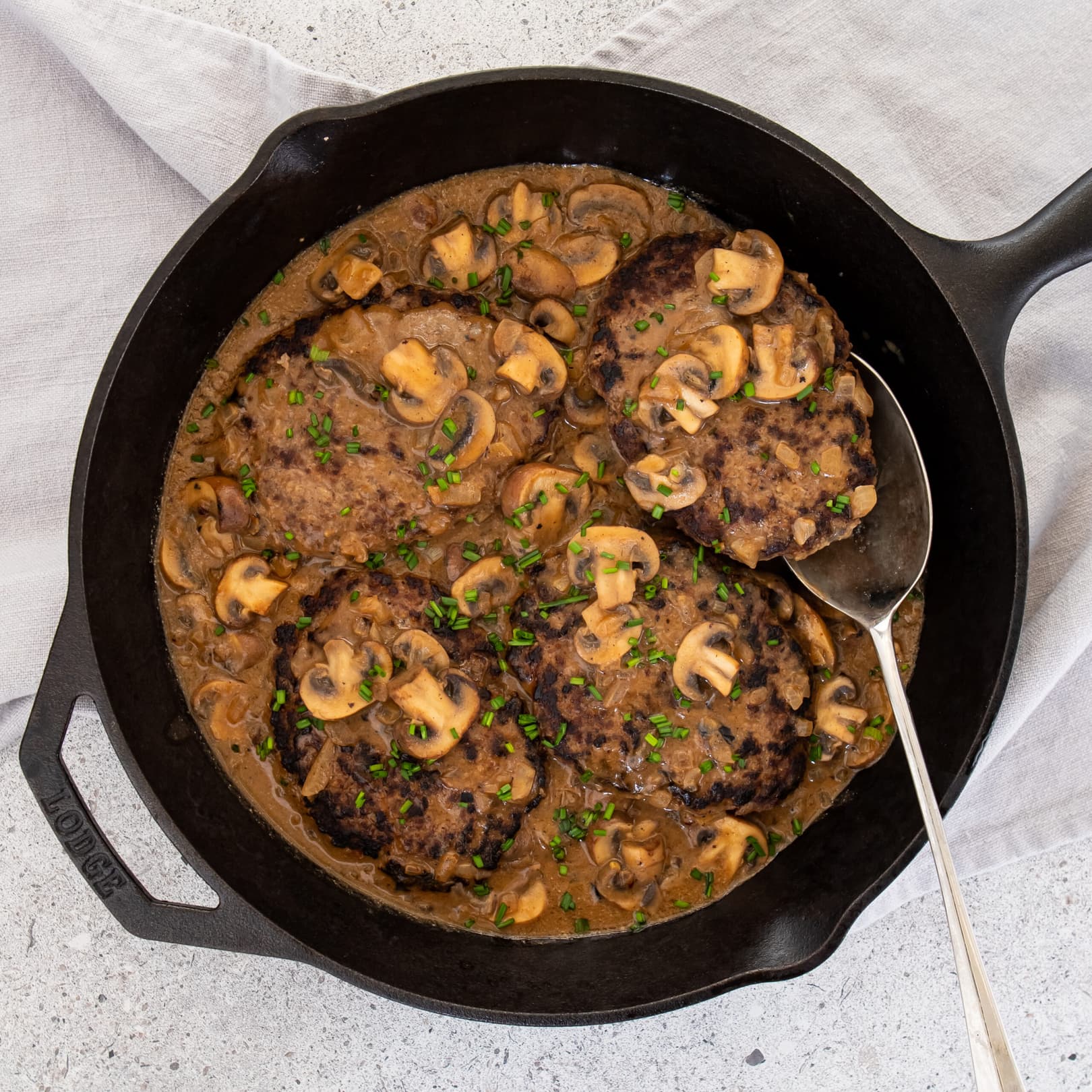 Homemade Onion Gravy Smothered Steaks
Nutrition Information
| | |
| --- | --- |
| Calories | 726 |
| Sodium | 1175.3mg |
| Dietary Fiber | 1.7g |
Ingredients
Four 10-ounce ribeye steaks, at room temperature

2 teaspoons steak seasoning (can substitute with seasoned salt)

2 tablespoons olive oil

2 tablespoons butter, divided

2 small onions, halved and sliced

3 cloves garlic, minced

2 cup beef stock, divided and more as needed

1 1/2 tablespoon cornstarch

1/2 teaspoon black pepper

Salt to taste

Fresh parsley or thyme, chopped (optional)
Directions
Pat steaks dry using paper towels or clean cloth; season with steak seasoning.

Place olive oil and 1 tablespoon butter in a skillet over medium heat; heat until butter melts, about 1 minute. Add seasoned steaks to the skillet.

Cook steaks until they reach desired level of doneness, 4 to 6 minutes on each side. An instant-read thermometer inserted into the thickest part of the steak should read at least 145 degrees F (63 degrees C). Cooking to an internal temperature of 145 degrees will produce a medium well to well done steak after resting and is not recommended for a high quality cut such as ribeye. 135 degrees will yield medium rare to medium after resting.

Move the steaks to a clean plate drain grease from pan without wiping to preserve fond and add remaining butter to the skillet.

Cook and stir onions in the melted butter until softened, about 5-7 minutes. Add garlic pan and cook until translucent and fragrant about 1-2 minutes. Add beef stock and and black pepper. In a small bowl whisk together cold almond milk and cornstarch to create a slurry.

Bring the beef stock mixture to a boil and whisk gently while adding slurry; reduce to low heat, whisking continuously, and simmer until gravy is thickened and smooth, about 3 minutes. Taste sauce and adjust seasoning. Return the steaks to the skillet.

Serve steaks smothered in the onion gravy. Adjust sauce to desired consistency by adding more beef stock or water before serving.

Garnish with chopped parsley or thyme (optional).
Made with these products: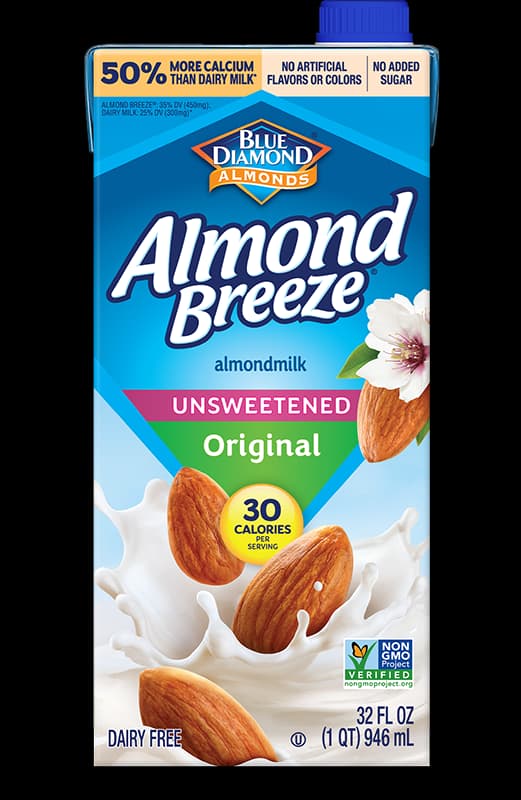 Shelf Stable Unsweetened Original Almondmilk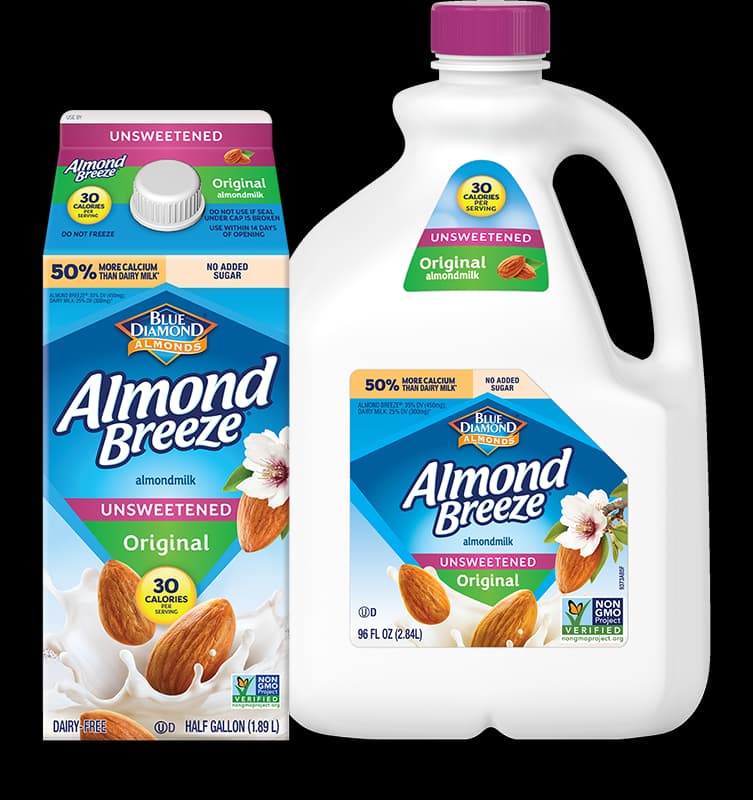 Unsweetened Original Almondmilk