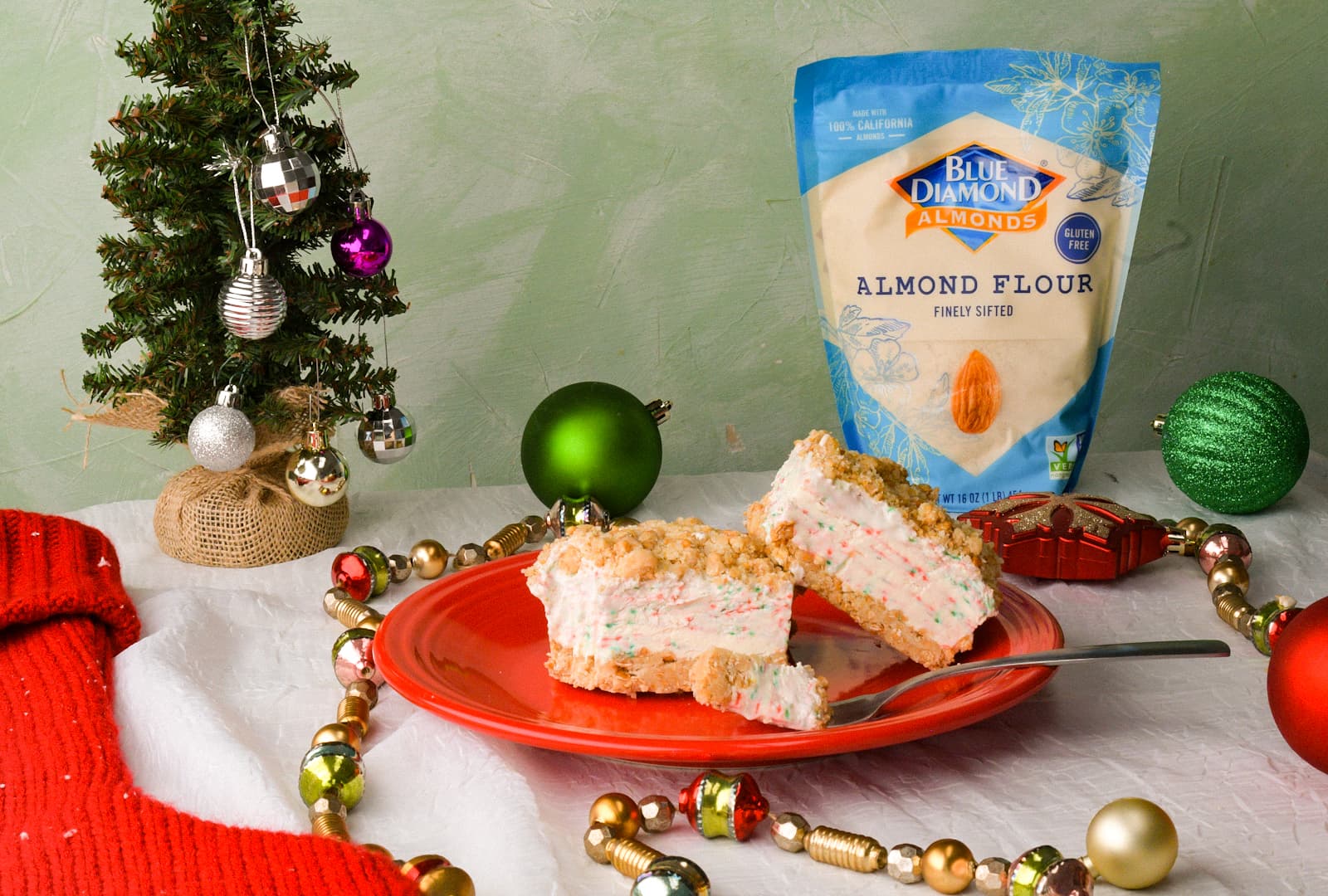 Watch Video
Holiday Crunch Bars
Nutrition Information
Calories
1097
Total Fat
72 g
Total Carbohydrates
93.7 g
Cholesterol
130 mg
Sodium
225.7
Potassium
824.7 mg
Dietary Fiber
8 g
Sugars
72.3 g
Protein
22 g
Ingredients
2 cups granola, gluten free or regular

½ cup unsalted butter, room temperature

⅔ cup sugar

8 oz whipped cream topping

8 oz cream cheese, room temperature

14 oz sweetened condensed milk

1 tablespoon vanilla extract

⅓ cup red and green sprinkles
Directions
In a greased 8" by 8" square pan, pour in half of the mixture and press it down to make an even crust on the bottom of the pan. Set aside.

In a bowl, add cream cheese, whipped cream topping, condensed milk and vanilla extract, mix until smooth. Add red and green sprinkles and lightly fold into batter. Then pour over the pressed crust.

Evenly spread the rest of the crust on top of the batter. Set in the freezer for 4 hours or overnight.

Once solid, slice in bars and enjoy these creamy treats with a crunch!
Made with these products: