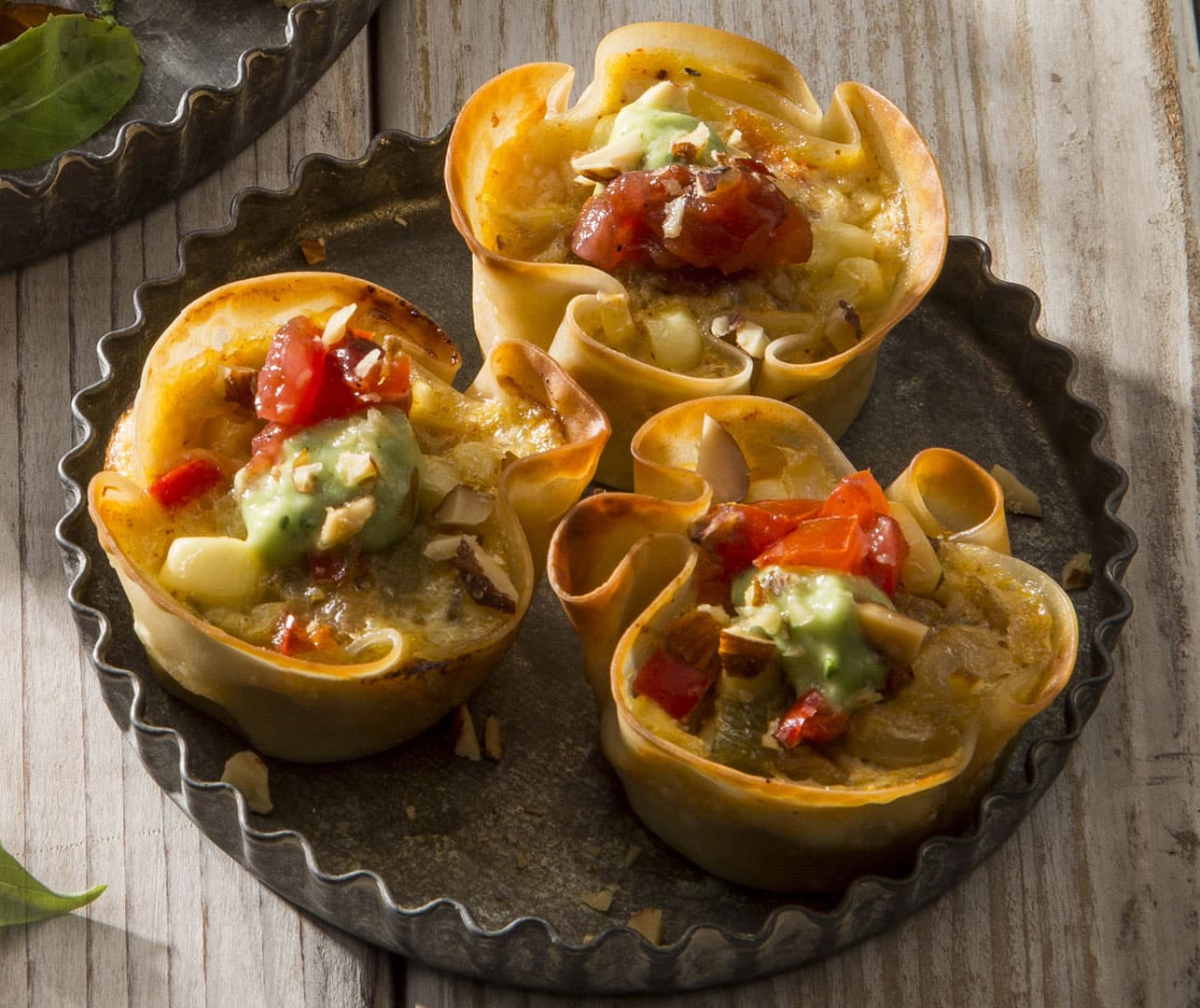 Gold Rush Sriracha Almond Cups
Nutrition Information
Total Fat
11 g
Total Carbohydrates
15 g
Cholesterol
75 mg
Sodium
250 mg
Dietary Fiber
2 g
Sugars
2 g
Protein
8 g
Ingredients
Olive oil cooking spray

36 round potsticker wrappers

2 tablespoons butter

1 cup fresh corn kernels

1 cup minced onion

1/3 cup minced red bell pepper

1 (4-oz.) can diced green chiles

1 1/4 cups shredded chipotle Cheddar or Mexican blend cheese

2 teaspoons Mexican blend seasoning

3 eggs
Directions
Preheat oven to 400°F and coat 36 mini muffin cups with nonstick cooking spray. Press a won ton wrapper into each cup, pressing firmly into thebottom.

Melt butter in a medium skillet over medium heat. Add corn and onion and cook for 10 minutes, stirring frequently. Stir in chiles and bell pepper. Place equal amounts of cheese and corn mixture into each cup. Beat together Almond Breeze, seasoning and eggs and carefully pour into cups. Chop Blue Diamond Sriracha Almonds coarsely and sprinkle on top.

Bake for 15 minutes, tenting with foil if tops brown too quickly. Garnish with guacamole, salsa and cilantro, if desired.
Made with these products: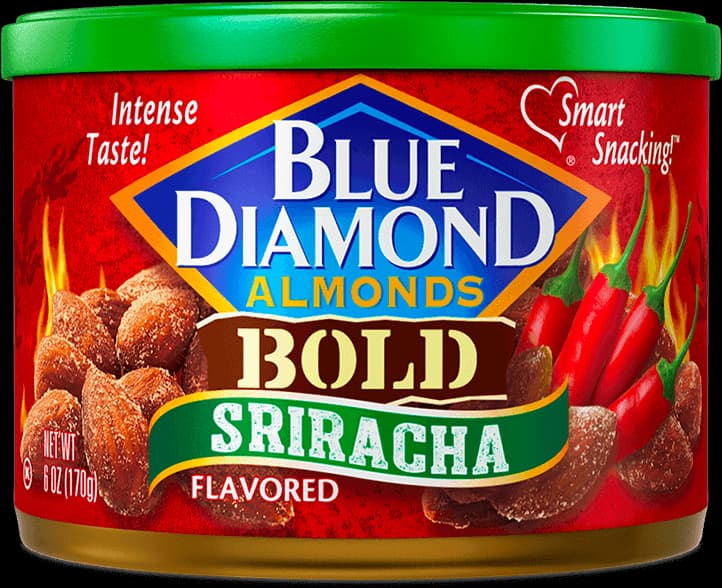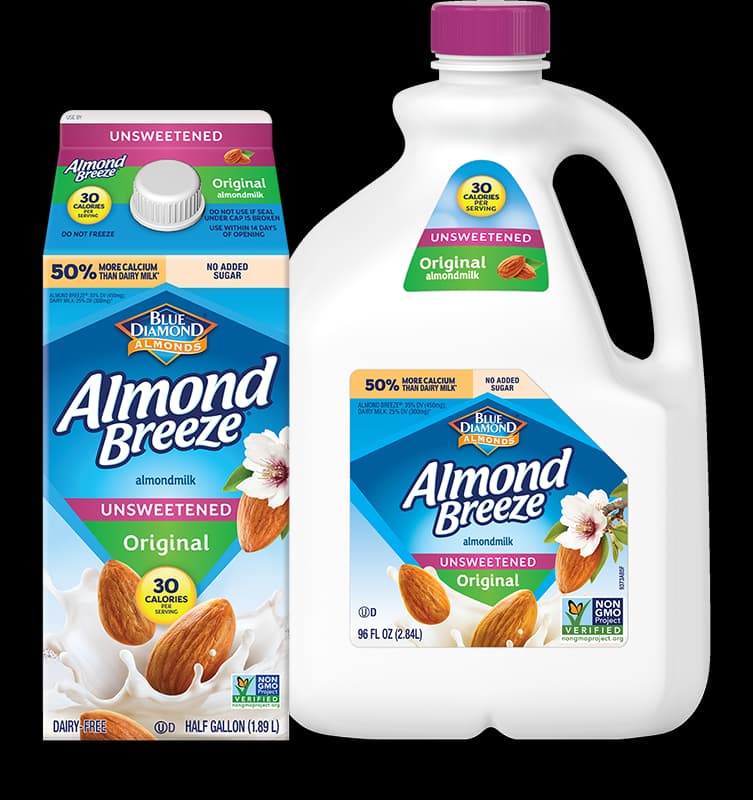 Unsweetened Original Almondmilk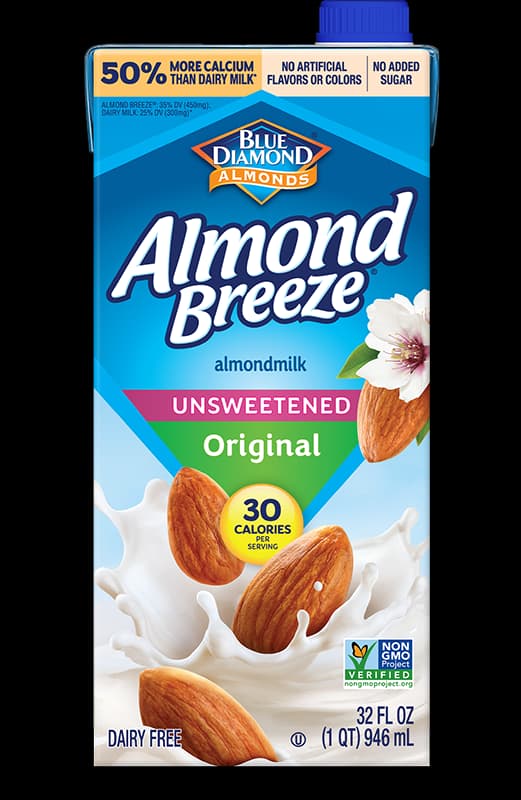 Shelf Stable Unsweetened Original Almondmilk
Notes:
Optional toppings: Guacamole, salsa and snipped fresh cilantro
Makes 36 appetizers
Breeze Guacamole: Puree 1 ripe avocado, 1/4 cup Almond Breeze, 1/4 cup fresh cilantro leaves, 1/2 teaspoon Mexican seasoning blend and 1 clove garlic in a small blender or food processor until smooth.