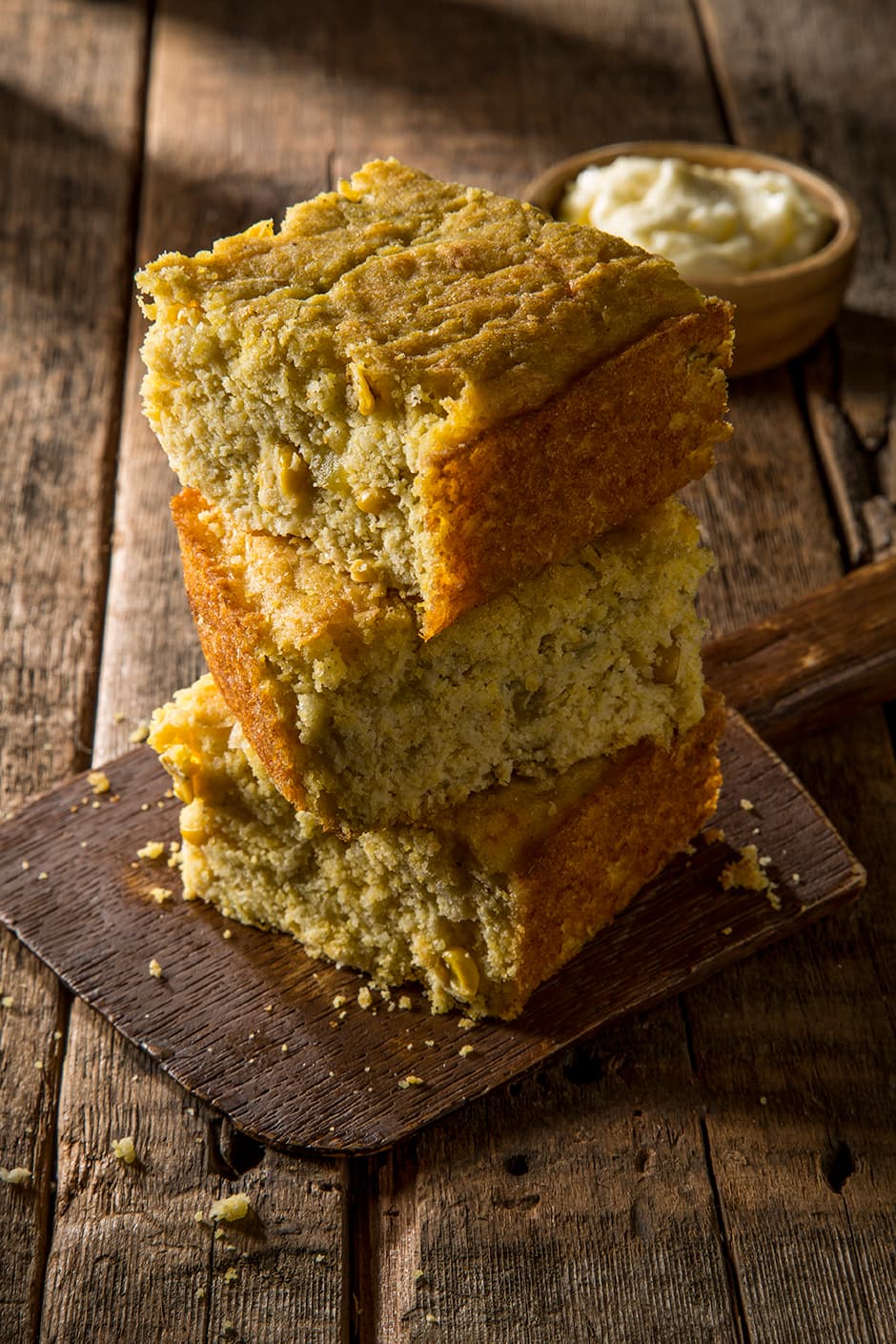 Cowboy Chili Cheese Cornbread
Nutrition Information
Total Fat
10 g
Total Carbohydrates
21 g
Cholesterol
65 mg
Sodium
340 mg
Dietary Fiber
2 g
Sugars
3 g
Protein
7 g
Ingredients
1 tablespoon lemon juice

1/4 cup melted butter

2 eggs

1 1/3 cups cornmeal

2/3 cup flour

2 tablespoons sugar

2 teaspoons baking powder

1/2 teaspoon baking soda

1 1/2 cups shredded Mexican blend or pepper-Jack cheese

1/2 cup canned or frozen thawed corn

1 (4-oz.) can diced green chiles
Directions
Preheat oven to 400°F and butter a 9-inch square baking pan or coat with nonstick cooking spray.

Whisk together Almond Breeze and lemon juice in a large bowl and letstand for 5 minutes. Stir in butter and egg. Stir together dry ingredients in a medium bowl, then stir into Breeze mixture. Lightly stir in cheese, corn and chiles.

Spread into prepared baking dish and bake for 25 to 30 minutes or until a toothpick inserted in the center comes out clean. Makes 10 to 12 servings.
Made with these products: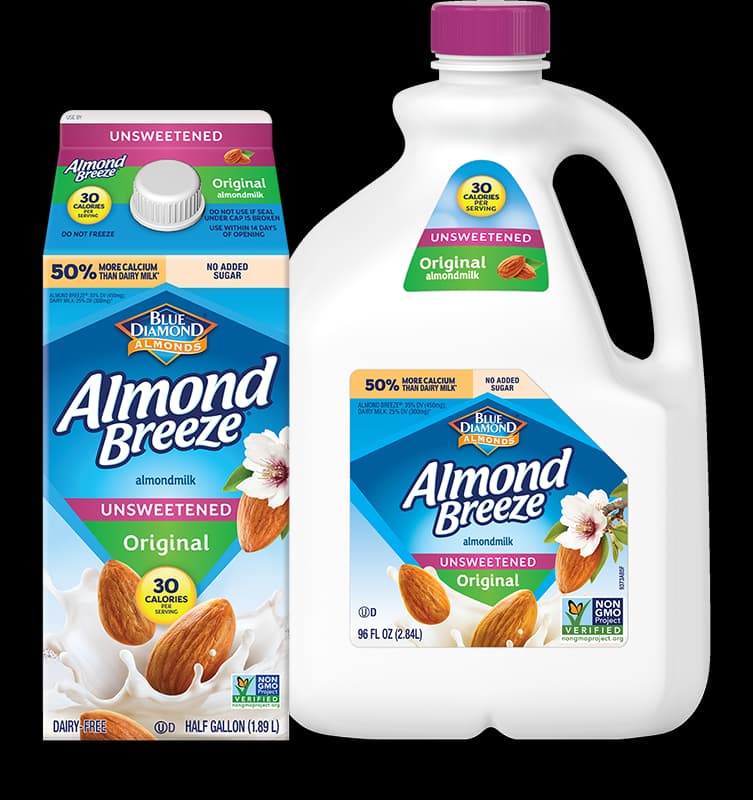 Unsweetened Original Almondmilk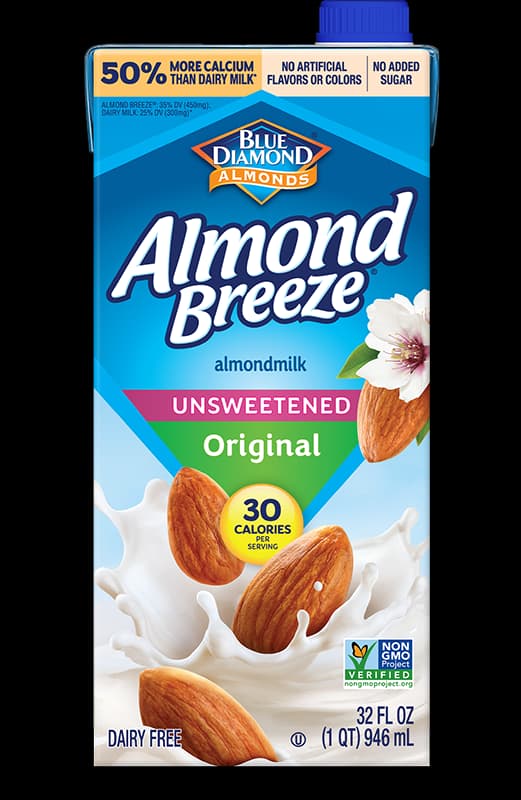 Shelf Stable Unsweetened Original Almondmilk
Notes:
Breeze 2017 Home Grown Tour
Featured In: Food Festival