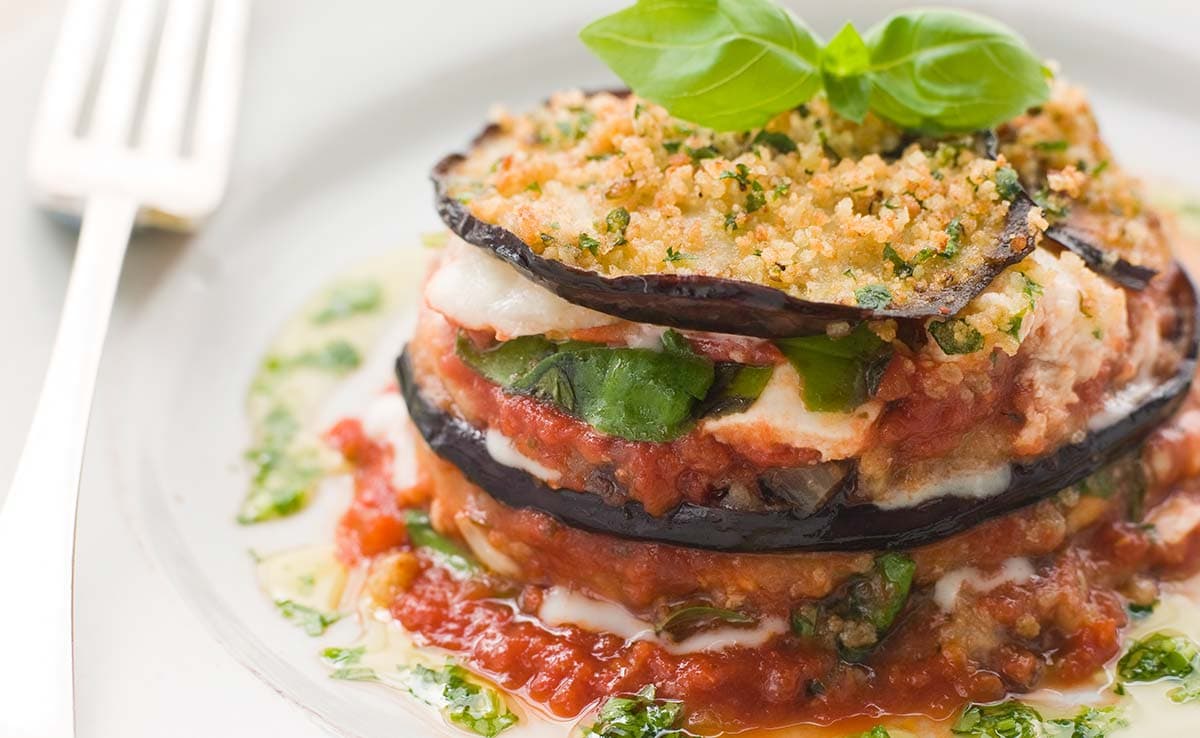 Almond Eggplant Parmesan
Nutrition Information
Total Fat
10g
Total Carbohydrates
8g
Cholesterol
35mg
Sodium
340mg
Dietary Fiber
3g
Sugars
3g
Protein
8g
Ingredients
2 eggplants

3 eggs

Salt and pepper to taste

1 cup grated Parmesan cheese

2 tablespoons garlic powder

1 tablespoon red pepper flakes

1 tablespoon Italian seasoning

Olive oil for frying

Marinara sauce

12 slices provolone cheese
Directions
Cut eggplants into ¼-inch disks and set aside.

In a bowl, crack eggs, add a pinch of salt and pepper and whisk until smooth.

In a separate dish, mix almond flour, Parmesan cheese, spices, salt and pepper. Include more/less of seasonings to taste.

Heat a skillet with 2 tablespoons of olive oil to medium heat. Dip eggplant disk in egg and coat in almond flour coating. Pan fry in olive oil until each side is golden brown, about 3 minutes per side.

Spoon marinara sauce into a 9-by-13-inch baking dish. As eggplant finishes frying, place in baking dish. Cover eggplant with sauce and top with provolone cheese. Layer until pan is full, finishing with a layer of cheese.

Bake for 10 to 15 minutes. Remove from oven and top with Parmesan cheese.
Made with these products: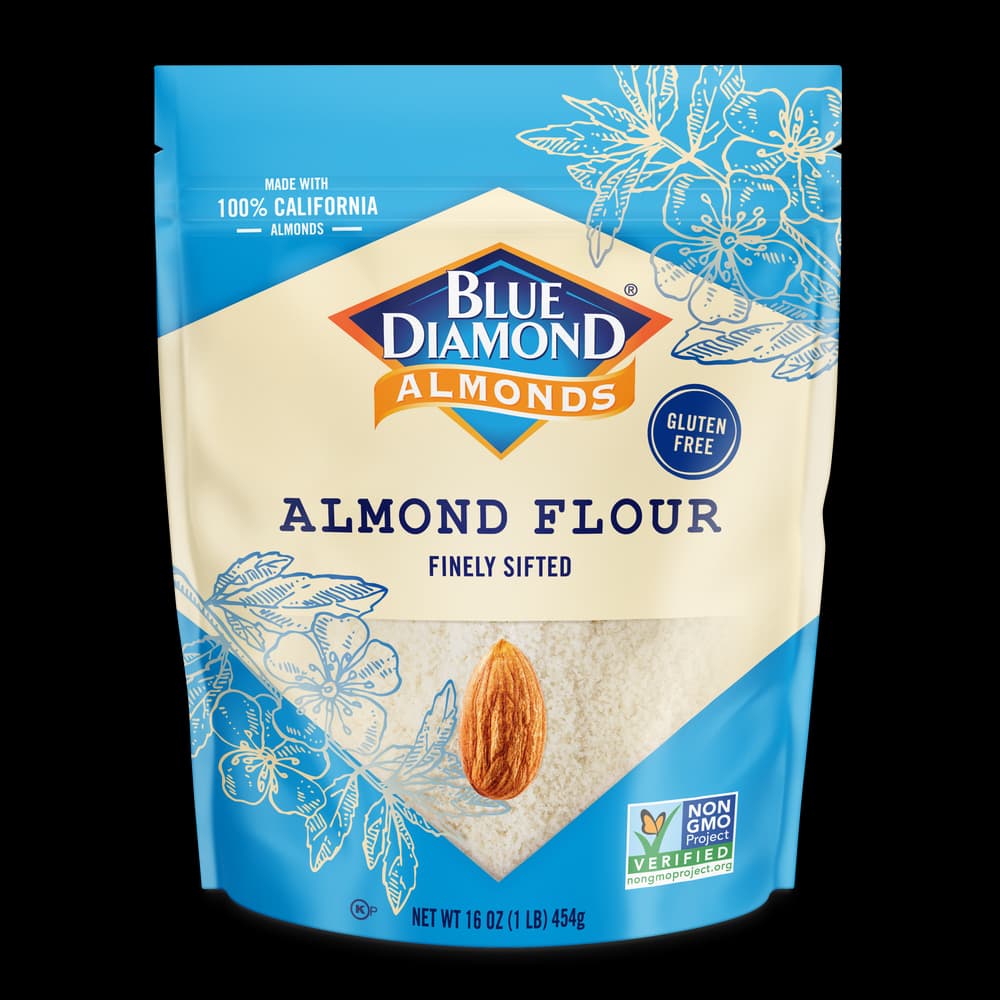 Notes:
For individual portions, layer fried eggplant discs with sauce and cheese on a single dish.