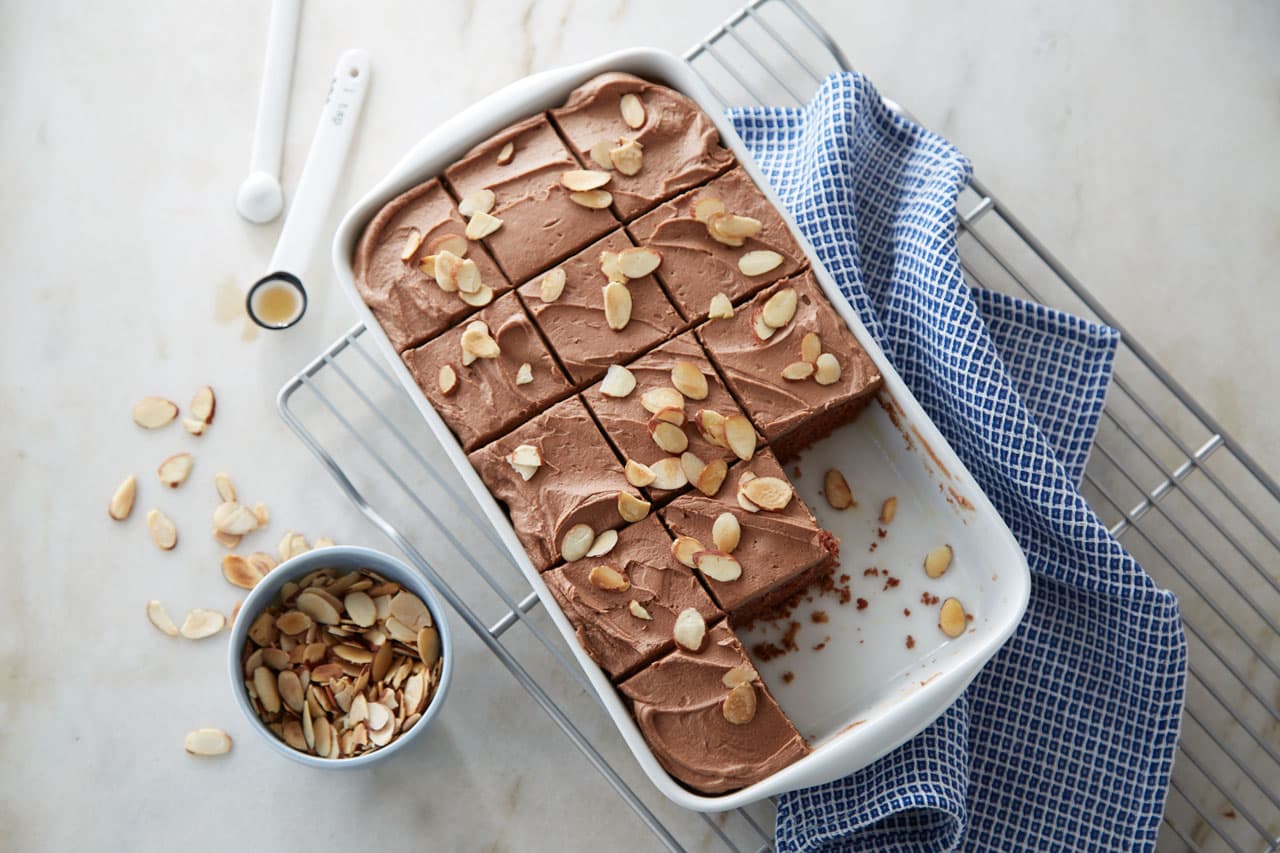 Almond Chocolate Brownies
Nutrition Information
Total Fat
6g
Total Carbohydrates
23g
Cholesterol
10mg
Sodium
65mg
Dietary Fiber
<1g
Sugars
18g
Protein
1g
Ingredients
1 cup butter flavored vegetable shortening

⅓ cup unsweetened cocoa powder

½ tsp. cream of tartar

2 cups all-purpose flour

2 cups sugar

1 tsp. baking soda

½ tsp. salt

3 eggs

1 tsp. almond flavor

½ cup butter flavored vegetable shortening

¼ cup unsweetened cocoa powder

3¼ cups powdered sugar

½ tsp. almond flavor

½ cup toasted blanched sliced almonds
Directions
Heat oven to 375°F. Grease 15"x10"x1" baking pan with shortening. Line bottom with parchment paper; grease paper. In medium saucepan, cook 1 cup shortening, ⅓ cup cocoa powder and 1 cup almondmilk until mixture boils, stirring constantly. Remove from heat. Stir cream of tartar into remaining ½ cup almondmilk and set aside.

In large bowl, mix flour, sugar, baking soda and salt with electric mixer on low speed until mixed. Add eggs, almondmilk-cream of tartar mixture and almond flavor. Beat on low speed until mixed. Add cocoa mixture and beat on low speed until mixed. Beat on medium speed until creamy, scraping sides of bowl if necessary. Pour in baking pan. Bake 20 minutes or until toothpick inserted in center comes out clean. Cool slightly.

Meanwhile, in medium saucepan, mix ½ cup shortening, ¼ cup cocoa powder and ⅓ cup almondmilk. Cook over medium heat until mixture boils; remove from heat. Stir in powdered sugar and almond flavor; beat on medium speed just until smooth.

Pour and spread frosting over warm brownies. Sprinkle with almonds. Cool completely, about 1½ hours. Store in pan uncovered or loosely covered with sheet of waxed paper.
Made with these products: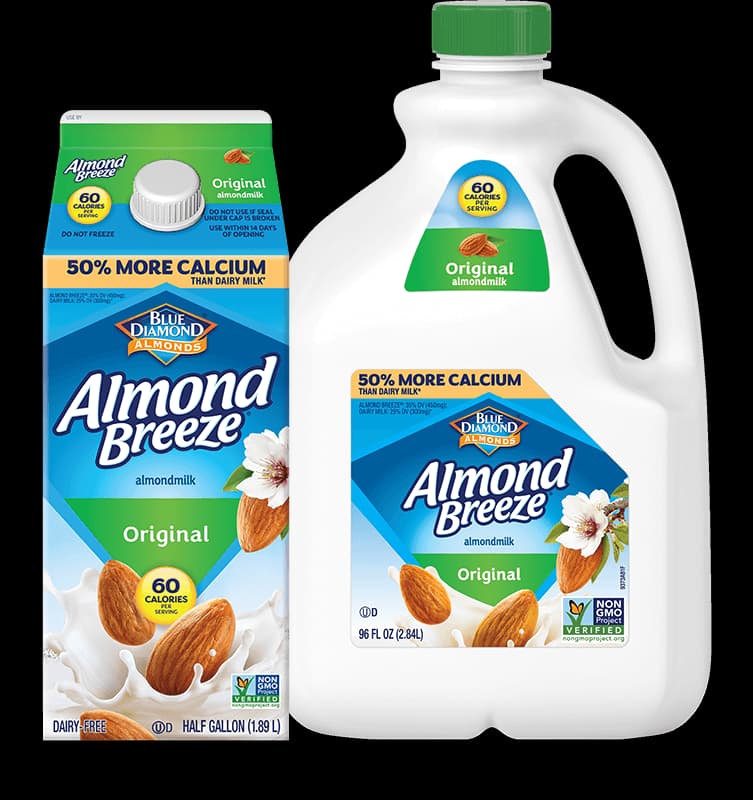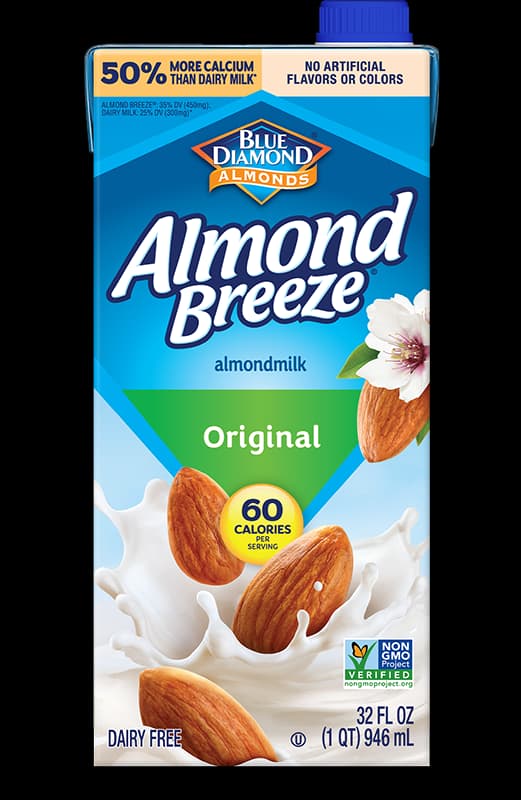 Shelf Stable Original Almondmilk