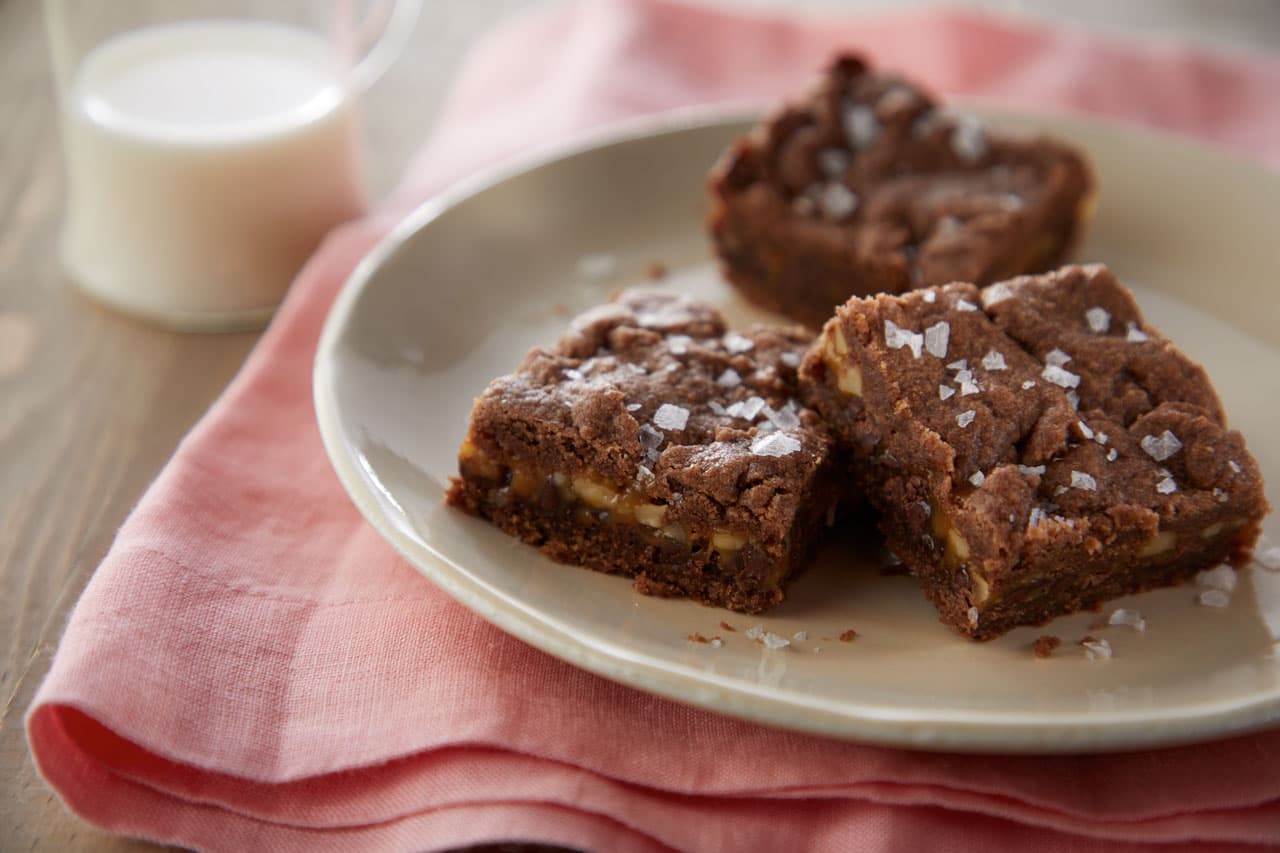 Salted Caramel Brownies
Nutrition Information
Total Fat
7g
Total Carbohydrates
17g
Cholesterol
0mg
Sodium
160mg
Dietary Fiber
<1g
Sugars
11g
Protein
1g
Directions
Heat oven to 350°F. Grease 13"x9" baking pan. Line bottom with parchment paper; grease paper.

In medium microwave-safe bowl, combine caramels and 3 tablespoons almondmilk. Microwave on High 1 minute; stir. Microwave 1 minute longer and stir until melted; set aside.

In large bowl, combine melted vegan sticks, cake mix, flour and ¼ cup almondmilk. Mix well. Spread half of mixture in bottom of pan. Bake 8 minutes.

Sprinkle chocolate chips over partially baked bars. Drizzle with caramel; top with nuts. Drop small dollops of remaining dough over the caramel. Bake 17 to 20 minutes or until set. Sprinkle with sea salt. Cool completely, about 2 hours.
Made with these products: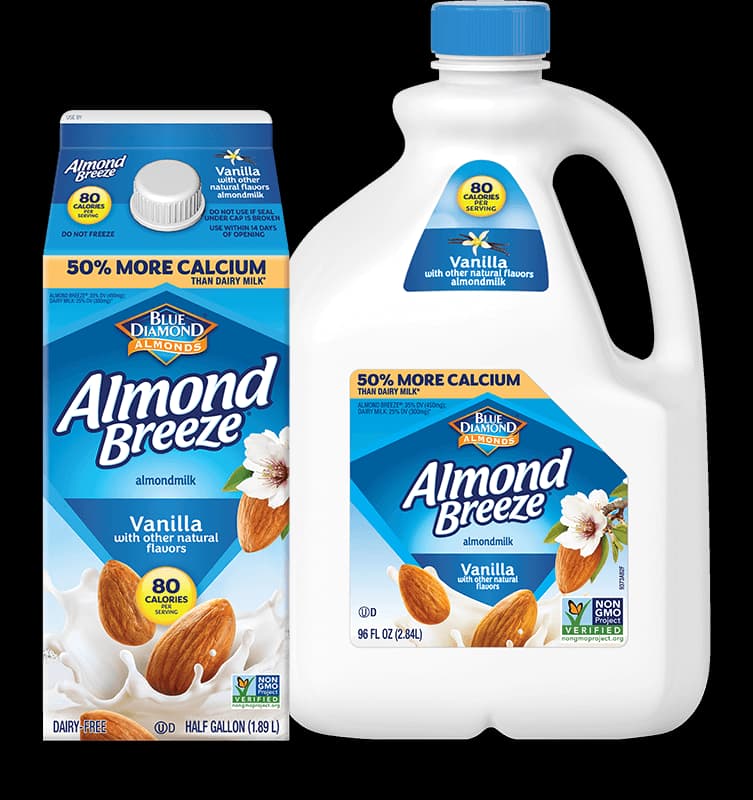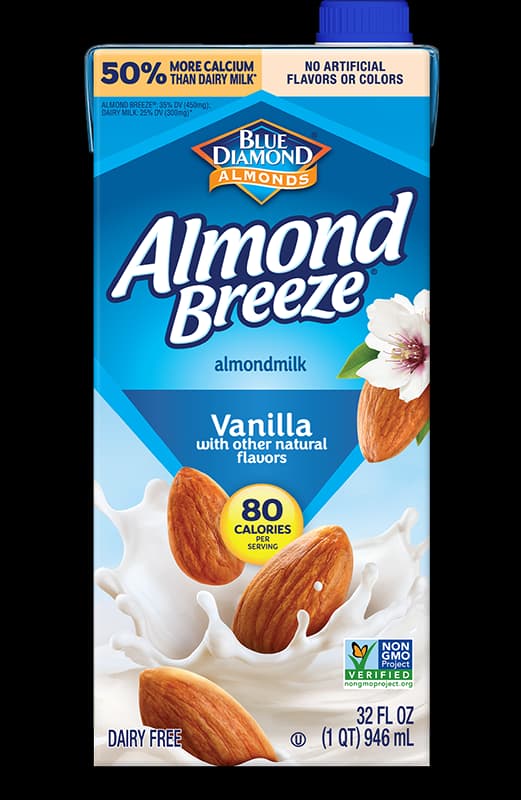 Shelf Stable Vanilla Almondmilk