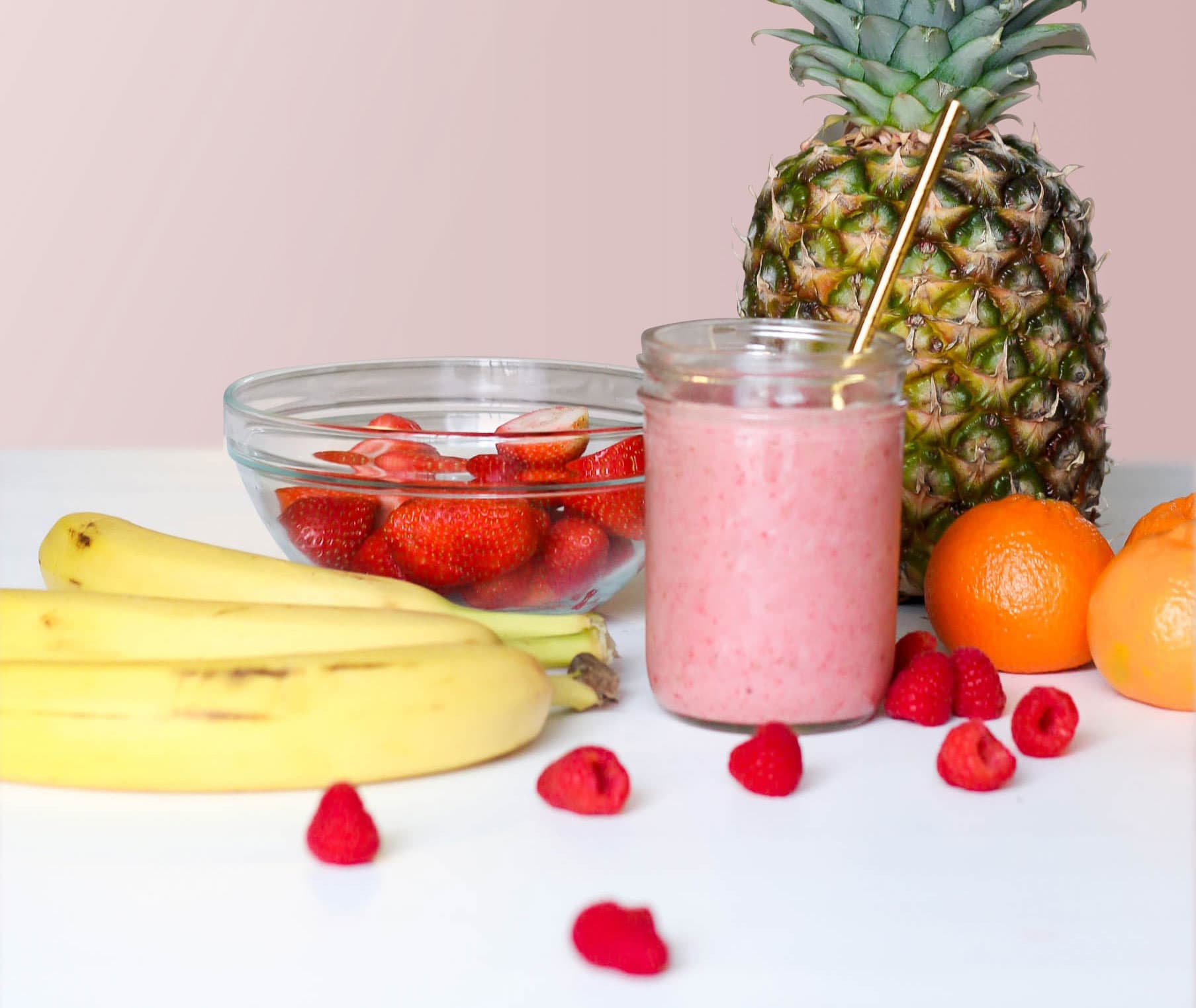 Summer Smoothies
Whether you're looking for something quick and easy to whip up in the mornings, something fruity and satisfying to hold you over until dinner time, or something light and refreshing on-the-go, these dairy-free, almond milk smoothies are sure to deliver. The best part is they don't require much effort, just toss the ingredients in the blender, pour, and enjoy. So, sit back, relax, and sip on these summertime smoothies.
Five Easy-to-Make Summer Smoothie Recipes
1 1/4 cup frozen raspberries
1 large ripe, sliced and frozen banana
1/2 cup pomegranate juice
3/4 cup orange juice
3/4 cup Almond Breeze Unsweetened Original (or for extra creaminess use Almond Breeze Unsweetened Almondmilk Cashewmilk Blend Original)
1/2 Orange
1/2 Lemon
1/2 cup Pineapple (chunks)
3/4 cup Almond Breeze Unsweetened Original Almondmilk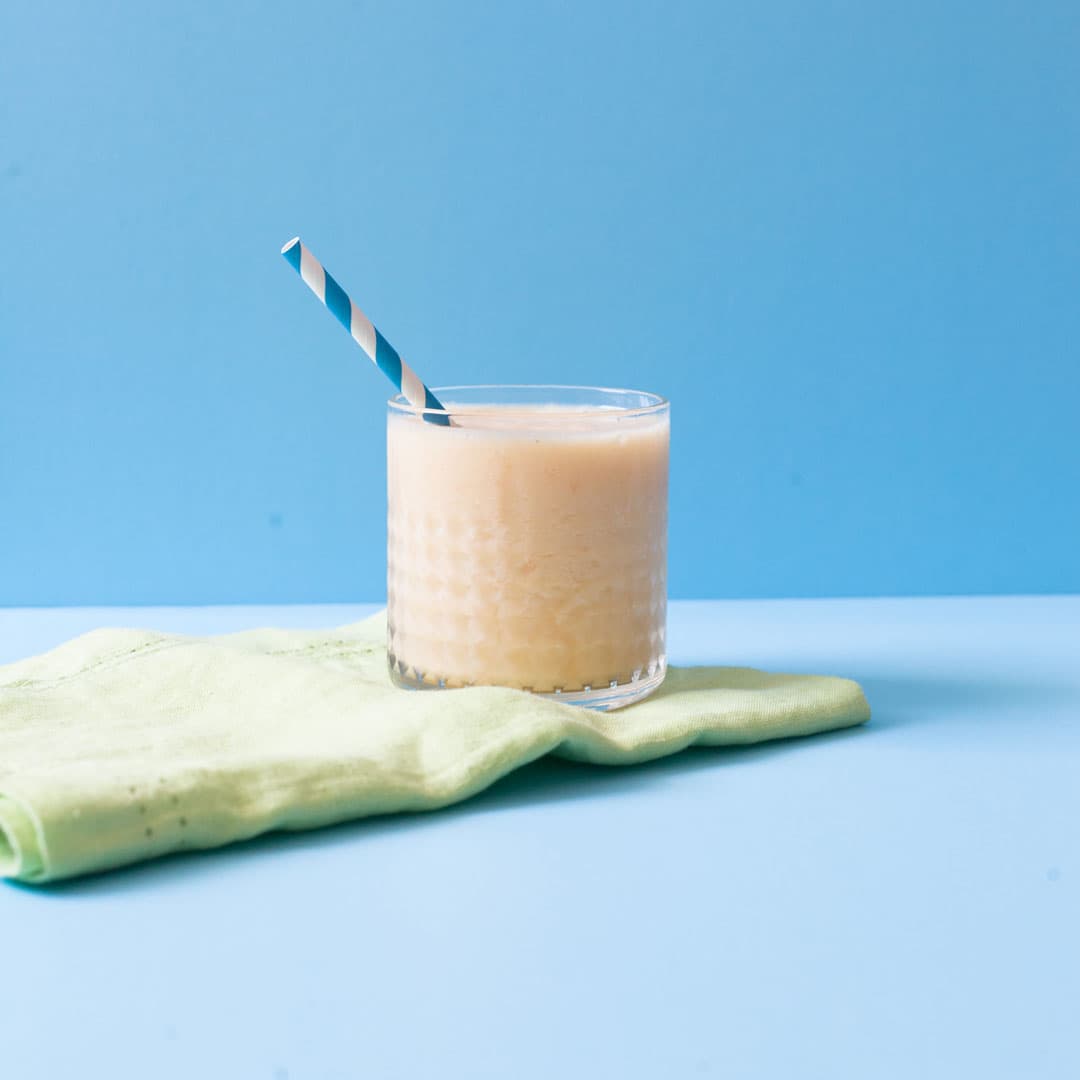 1 1/4 Cups Almond Breeze Unsweetened Original
1 small beet (peeled and chopped)
1 pear (cored and chopped)
1 orange (peeled and chopped)
1/2 teaspoon lime zest
1 tablespoon lime juice
1 1/2 cups frozen strawberries
2 cups Vanilla Almond Breeze Almondmilk
1/2 cup Rum (optional)
1 (10 oz.) can frozen piña colada mix
1 cup fresh pineapple chunks, chilled
1 cup frozen unsweetened mango chunks (partially thawed)
1 cup Almond Breeze Vanilla or Unsweetened Vanilla almondmilk
1/2 cup fresh or frozen blueberries
1/2 cup fresh or frozen raspberries
1/2 cup fresh or frozen blackberries
1 tablespoon toasted sliced or slivered almonds (optional)
1 teaspoon ground flax or chia seeds (optional)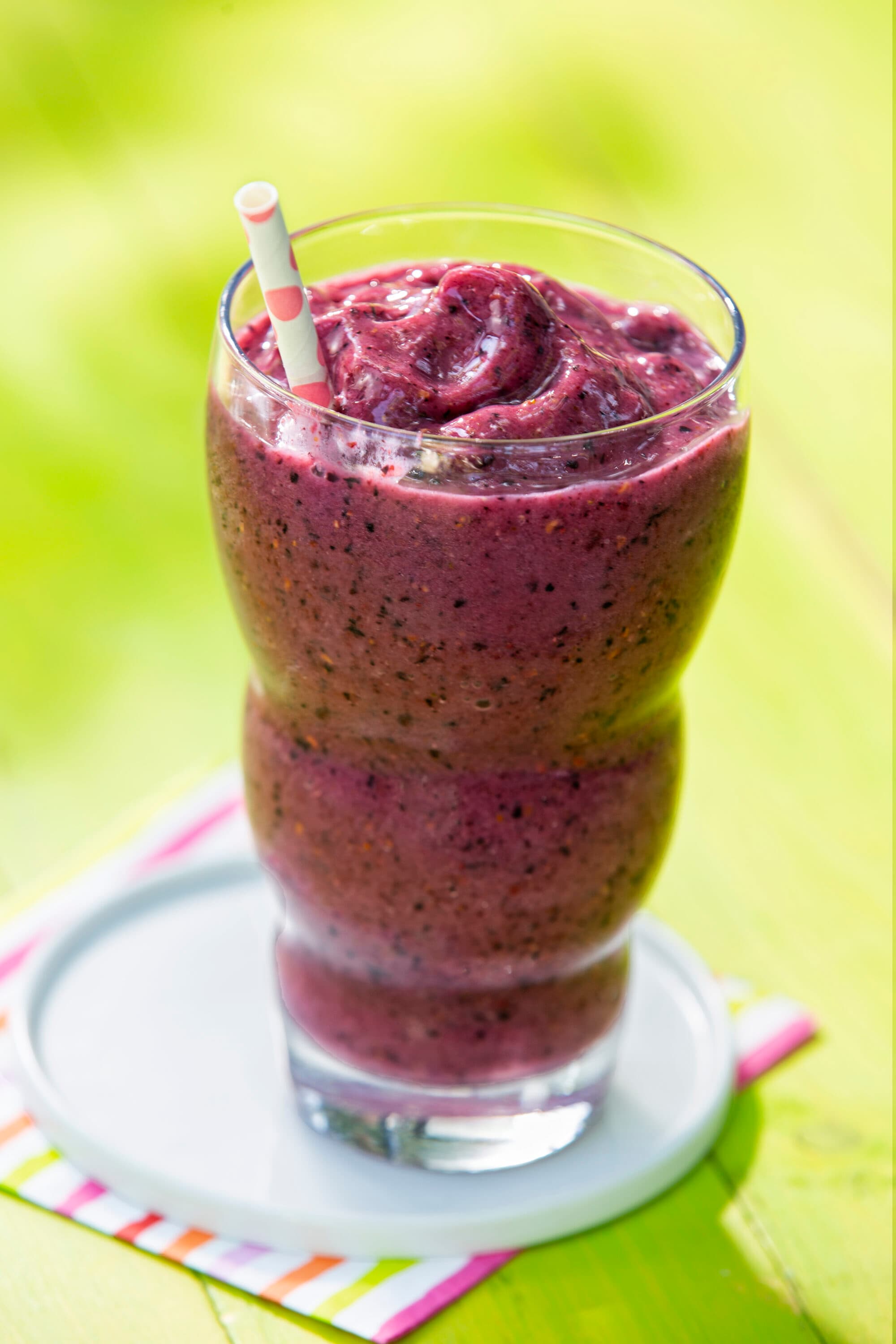 These smoothies will have you feeling refreshed and ready to welcome the summer. If you're looking for more almond milk smoothies you can whip up, check out our collection of smoothie recipes!