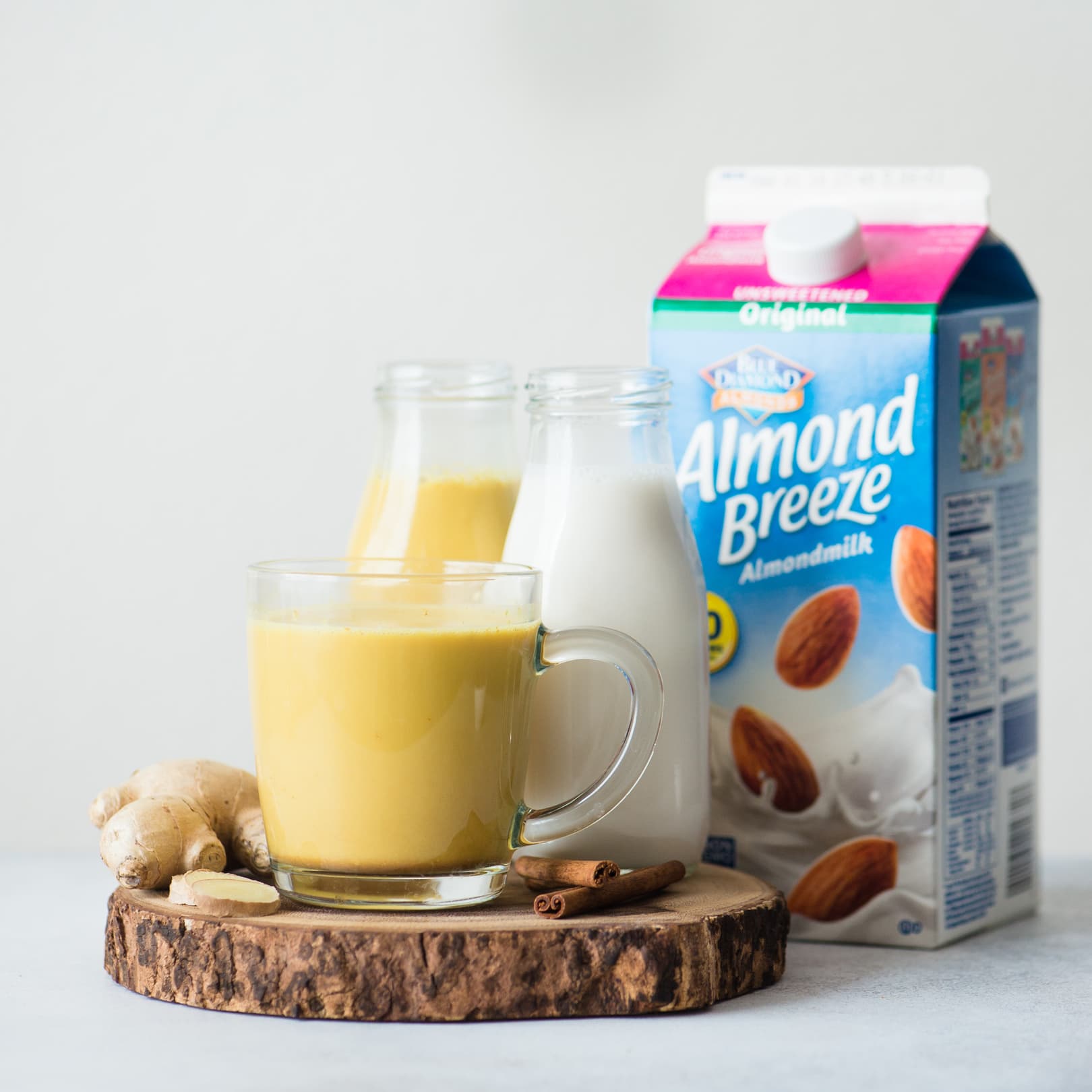 Almond Milk Smoothie Recipes to Start Your Day
These 8 breakfast smoothie recipes will get you excited about your fruits and veggies intake, plus they are all quick and easy to make so they won't slow you down. Just throw your ingredients in the blender, pour into a to-go cup and head out the door, or prep the night before if you prefer. A grab and go breakfast is key for many of us who don't have time in the morning during the work week and with so many smoothie-friendly ingredient options available, you can mix it up so you never get bored.
Additionally, these simple smoothies are perfect for those who are dairy-free or vegan, as they all use almond milk as the main ingredient. Almond milk smoothies provide the perfect creamy texture and some nutritional benefits as well.
8 Simple Smoothie Recipes for Breakfast
2 cups Almond Breeze Coconut Original
2 frozen bananas; peeled and chopped
1/4 cup orange juice
1 teaspoon ground turmeric
1/2 cup mango; chopped
1/2 cup carrot; chopped
1 cup (8 oz.) Made with Real Bananas Almond Breeze Almondmilk
1 heaping tbsp. (about 15 grams) protein powder
2 tsp. honey
1 ripe banana peeled
2 ice cubes
1 1/4 cup Almond Breeze Original Almondmilk
1 1/2 teaspoons instant espresso powder
1 small frozen banana, cut in chunks
2 Tbsp. quick cooking rolled oats
2 1/2 cups Almond Breeze Original Unsweetened
1/2 teaspoon ground turmeric
1/4 teaspoon ground cinnamon
1/8 teaspoon ground ginger
1/8 teaspoon ground allspice
1 1/2 to 2 tablespoons maple syrup
1 handful of Spinach
1 Banana (Frozen)
1/2 c Pineapple (chunks)
3/4 c Almond Breeze Unsweetened Original Almondmilk
1 cup Almond Breeze Vanilla or Unsweetened Vanilla almondmilk
1/2 cup fresh or frozen blueberries
1/2 cup fresh or frozen raspberries
1/2 cup fresh or frozen blackberries
1 tablespoon toasted sliced or slivered almonds (optional)
1 teaspoon ground flax or chia seeds (optional)
STRAWBERRY GOJI
big handful of strawberries sliced
¼ cup dried goji berries
PEACH
1 peach sliced
handful of raspberries
½ tablespoon almond butter
MANGO MACA
slices from ½ of a large mango
1 peach sliced
1 teaspoon maca powder
SPINACH & MANGO
slices from ½ of a large mango
handful of fresh spinach
1-2 teaspoons matcha
CHERRY BLUEBERRY CACAO
⅓ cup tart cherries
⅓ cup blueberries
½ – 1 tablespoon raw cacao powder
BLEND EACH SMOOTHIE WITH
½ – ¾ cup Almond Breeze Almondmilk Original
a few pieces of ice
1/2 frozen banana
1/2 cup frozen blueberries
1/2 cup frozen strawberries; raspberries; or blackberries
1/2 frozen medium banana
1 cup Almond Breeze Unsweetened Vanilla (or for extra creaminess use Almond Breeze Unsweetened Almondmilk Cashewmilk Blend Vanilla)
1 cup baby spinach
1 teaspoon chia seeds for topping; if desired
Eager for more smoothies you can whip up for other occasions? Check out our collection of almond milk smoothie recipes.