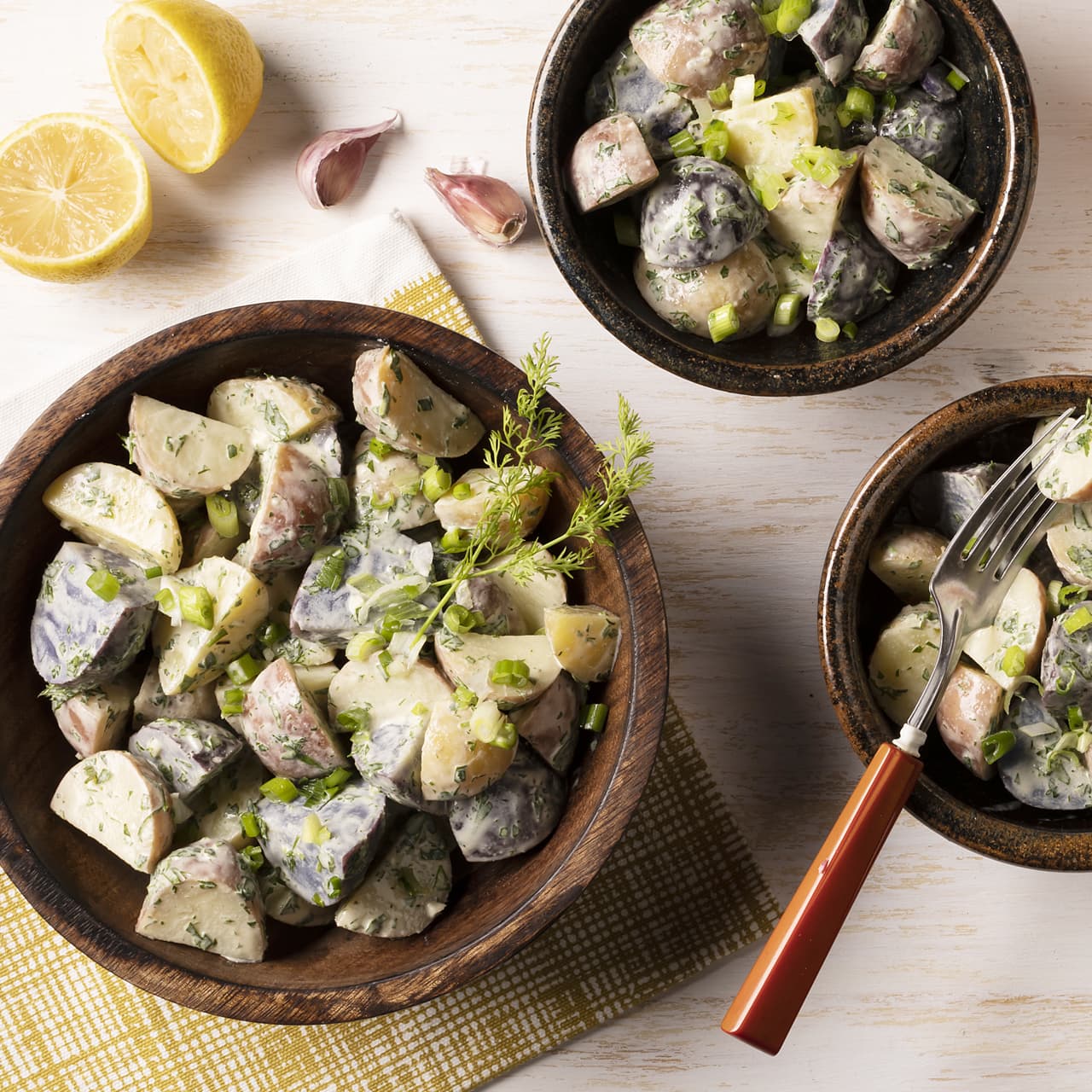 Quick and Easy Gluten-Free Dinner Ideas
If you're like most people, you probably don't have a lot of time to spend in the kitchen. That's why we've collected some quick and easy gluten-free dinner ideas that will help you get a delicious meal on the table without spending hours in the kitchen. Whether you're looking for something simple and light, or something a little more indulgent, we've got you covered! So check out these recipes and start cooking up some amazing gluten-free dinners tonight!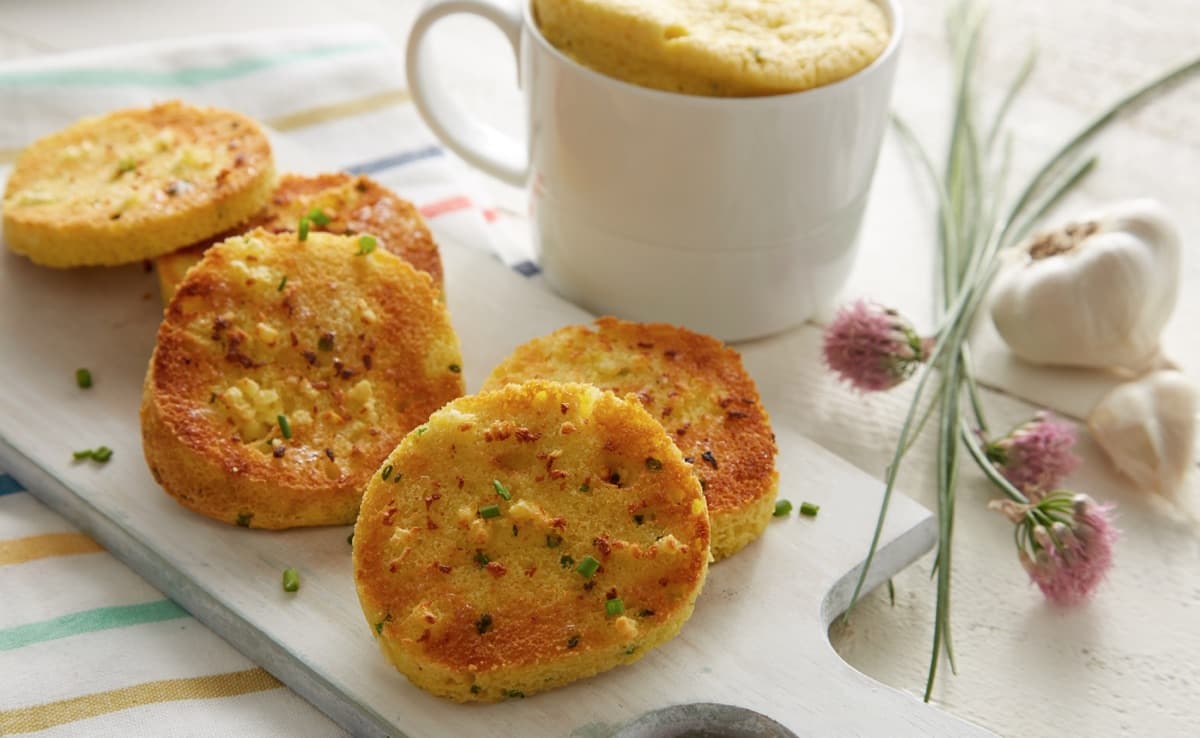 This Gluten-Free Quick Herbed Garlic Bread is the perfect way to show off your culinary skills without spending hours in the kitchen. This easy-to-make recipe comes together in just minutes, and it's sure to please everyone! Made with Blue Diamond Almond Flour and topped with delicious herbed garlic butter it makes for the perfect side dish for any meal. So next time you're looking for a gluten-free dinner option, be sure to try Gluten-Free Quick Herbed Garlic Bread. You won't be disappointed.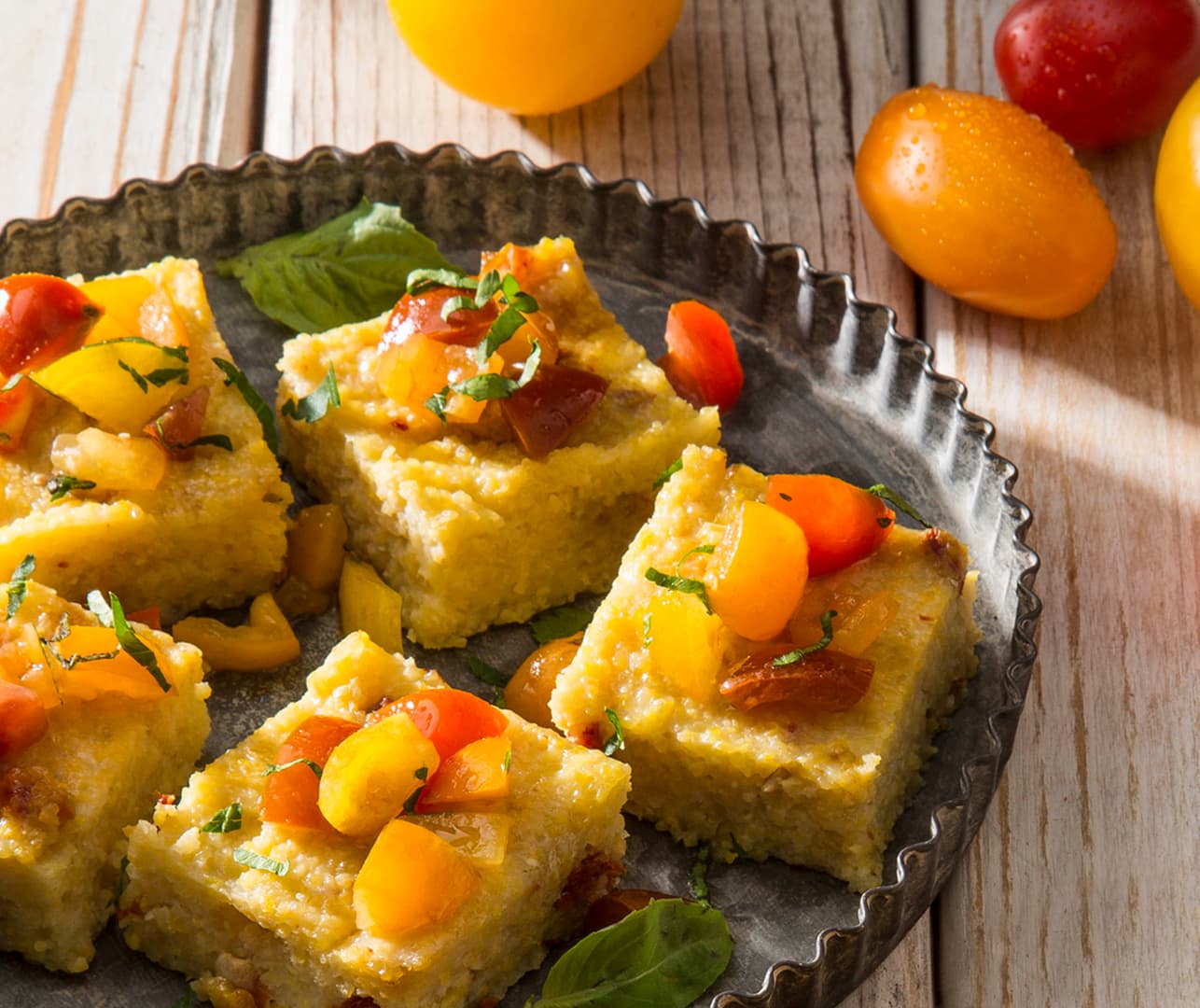 Polenta is a traditional Italian dish made from cornmeal. It can be served both hot and cold and can be either sweet or savory. Polenta is a versatile dish that can be enjoyed for breakfast, lunch, or dinner. This smoky Polenta with Heirloom Balsamic Tomatoes is a delicious and easy gluten-free dinner idea. The Polenta is made with vegetable broth, shredded smoked Mozzarella, and Parmesan cheese. It is mixed with Heirloom tomatoes and Balsamic vinegar, fresh basil, and extra Parmesan cheese. This dish can be served as is, or with a side of roasted vegetables or a salad. It is sure to please even the pickiest of eaters!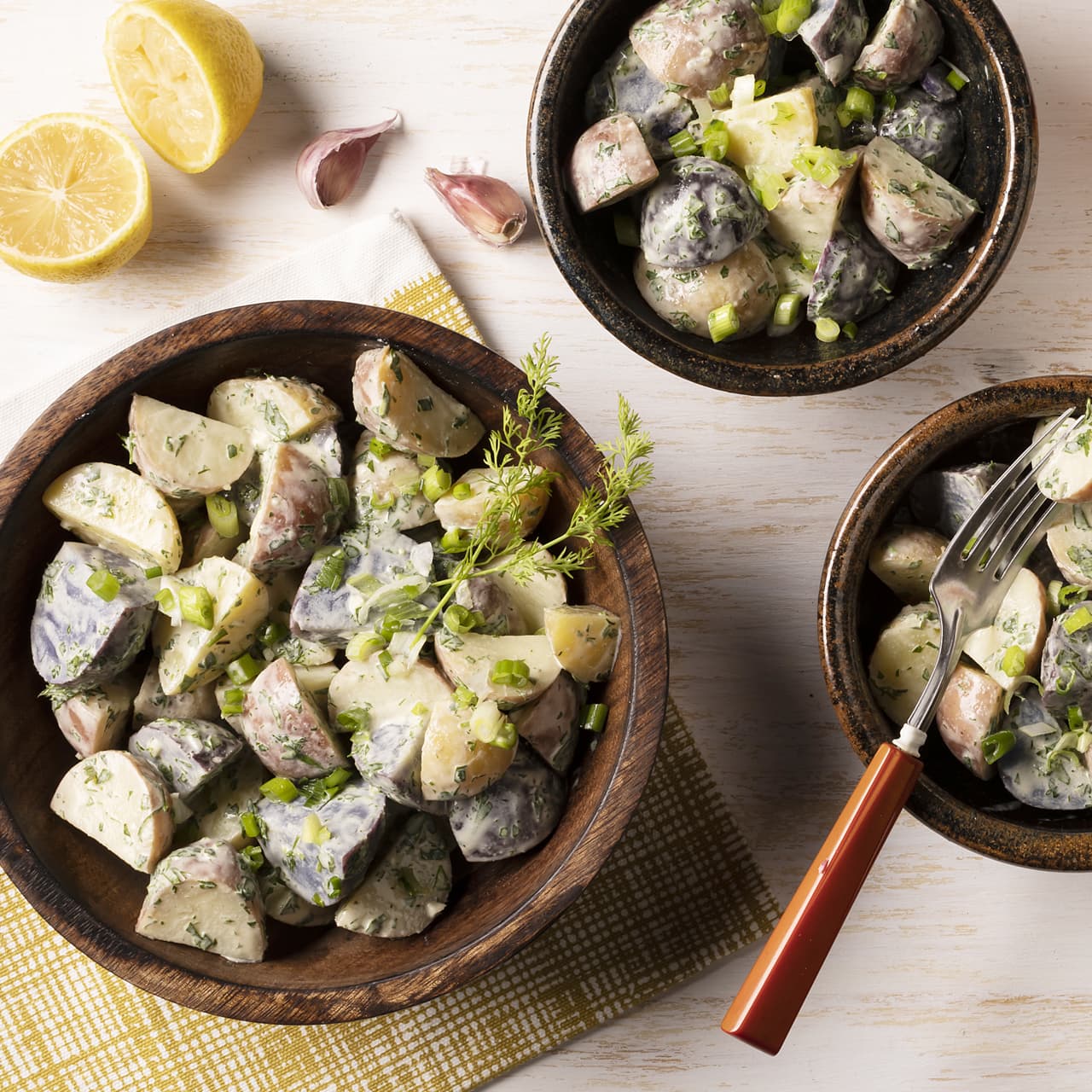 Vegan Potato Salad with Herbed Tahini Sauce is a quick gluten-free dinner idea. This salad is full of flavor and has a creamy vegan dressing that is perfect for summertime. The herbed tahini sauce is made with lemon juice, garlic, and tahini, Almond Breeze Unsweetened Vanilla Almondmilk, and it is absolutely delicious. The potatoes are boiled to perfection, and then they are tossed in the dressing. This salad can be served warm or at cold and will be a hit with your family and friends. Enjoy!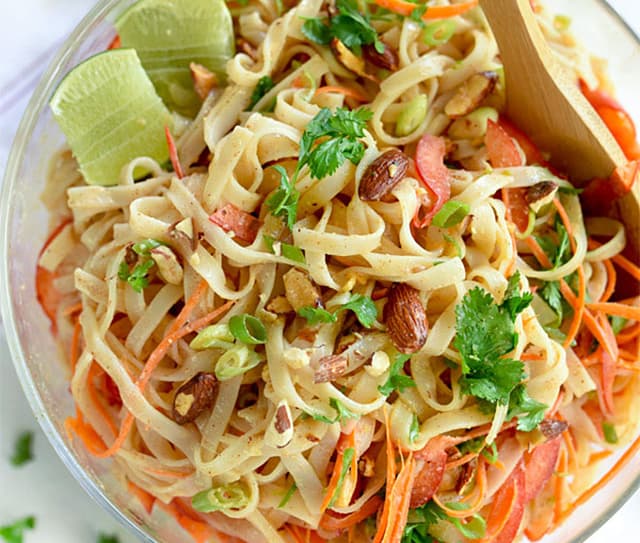 If you're in the mood for something light and tasty, Thai coconut noodles are a great option. These gluten-free rice noodles are tossed in a flavorful coconut sauce and can be served with a variety of toppings. I like to top mine with green onion, carrots and red bell pepper to the noodles and a sprinkle of cilantro. This dish is quick and easy to make, and it's sure to satisfy your hunger. Give it a try the next time you're looking for a delicious and healthy meal. Bon Appetit!
Pro-tip: Add a handful of Blue Diamond Sea Salt Almonds for a well-rounded filling snack.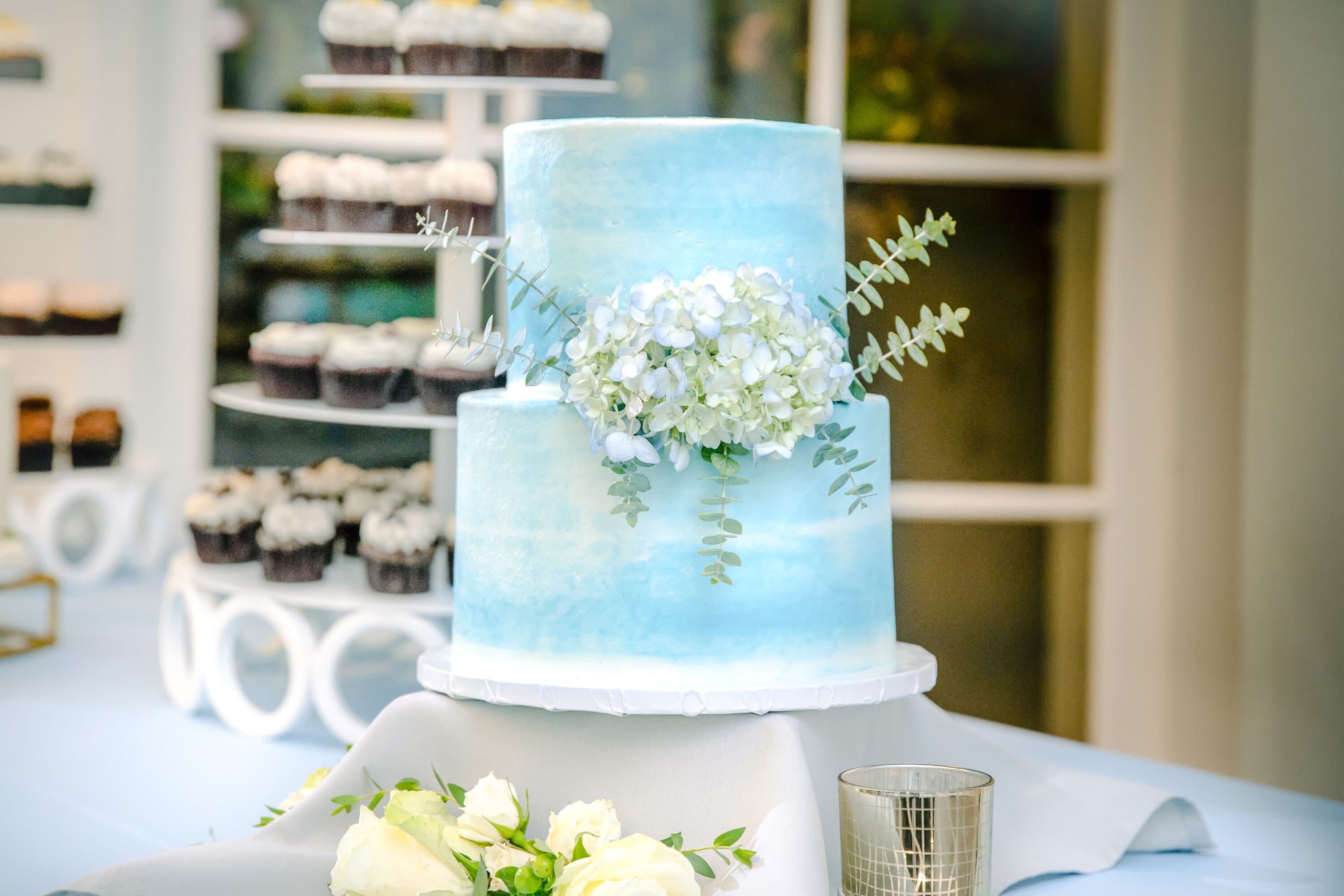 No meal is complete without dessert! This Gluten Free Vegan Chocolate Cake is a delicious and easy-to-make cake that is perfect for any occasion. Made with simple ingredients that are easily available like Almond Breeze Chocolate Almond Milk, this cake is sure to delight everyone. This cake is moist and fluffy with a rich chocolate flavor. It can be served with vegan whipped cream or ice cream. The best part about this cake is that it is completely vegan and gluten-free, so everyone can enjoy it.
Gluten-free dinner ideas don't have to be hard to come by or expensive. In fact, with a little creativity, you can make some delicious and satisfying gluten-free dinners that everyone in your family will love. We've shared some of our favorite recipes for main courses, side dishes, and desserts, so get cooking! Do you have a go-to gluten-free dinner recipe?