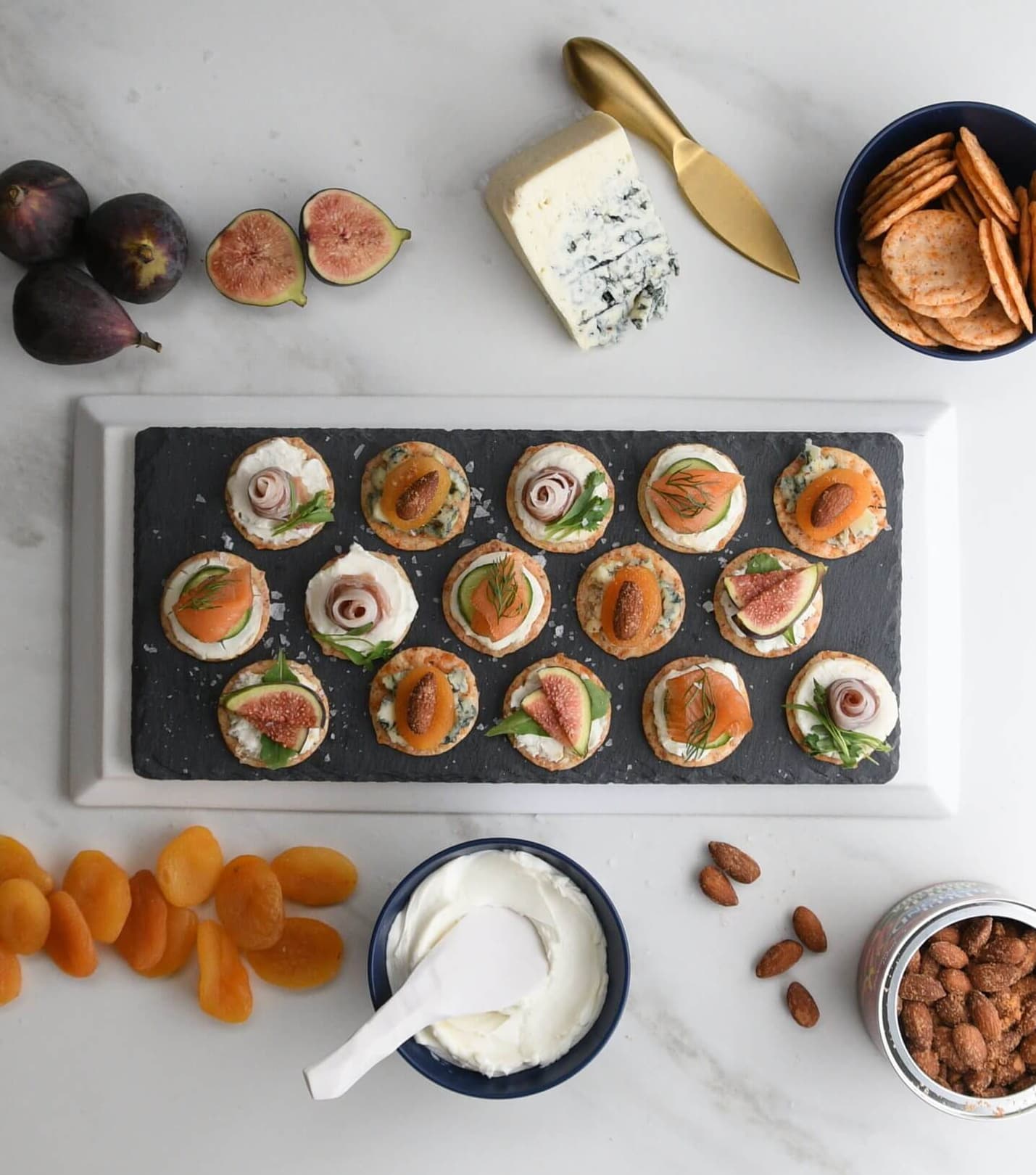 Discover the Versatility of Blue Diamond Almonds: From Snacks to Desserts
If you're looking for a versatile snack or ingredient to keep on hand, Blue Diamond Almonds are the perfect choice! Whether you need a snack on the go, an addition to your favorite recipes or something special for your next dessert – Blue Diamond almonds offer a wide variety of flavors that can be used in so many ways. Enjoy them as they are with one of their range of flavored almonds, add them to pancakes or a chocolaty dessert – whatever you choose to do, one thing's for sure: these delicious almonds will make any recipe better!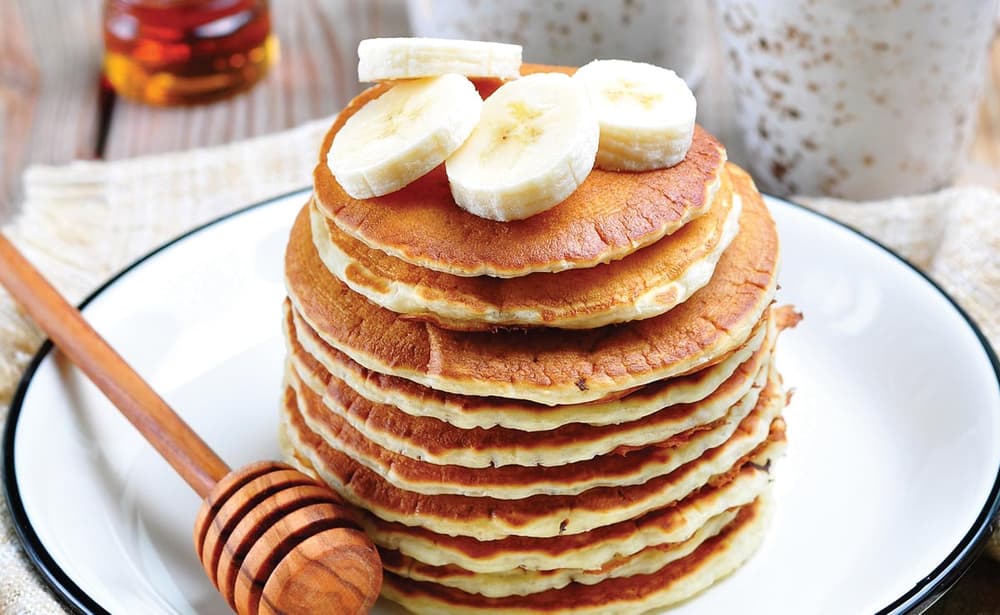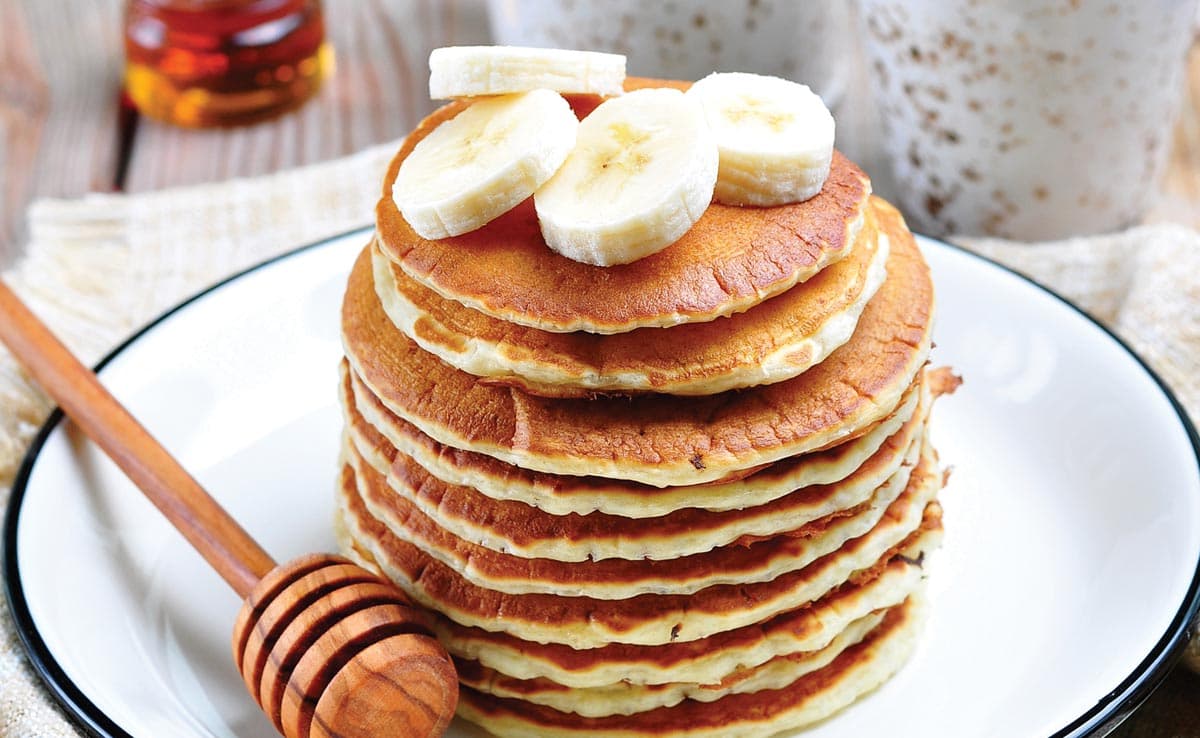 There's nothing quite like waking up to the smell of fresh pancakes on a lazy Sunday morning, and these banana nut pancakes are the perfect way to start the day! With a deliciously fluffy texture, these pancakes are loaded with ripe bananas and Blue Diamond Honey Roasted Almonds. These pancakes are quick and easy to make, so you can easily whip them up whenever you're in the mood for a sweet and satisfying breakfast. There's a ton of almond recipes out there, but these delicious pancakes are one of our favorites!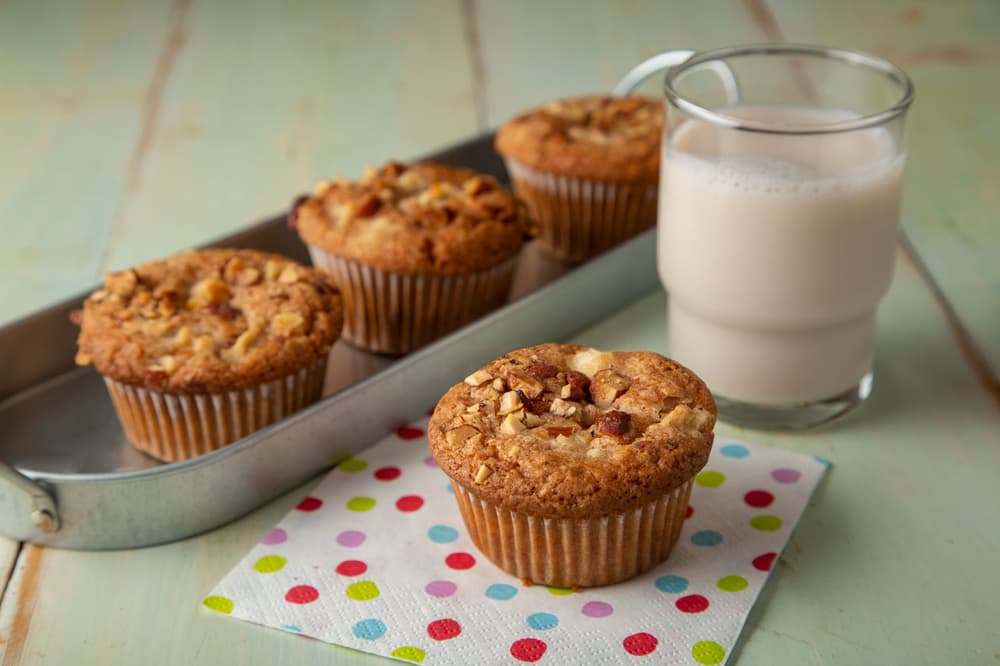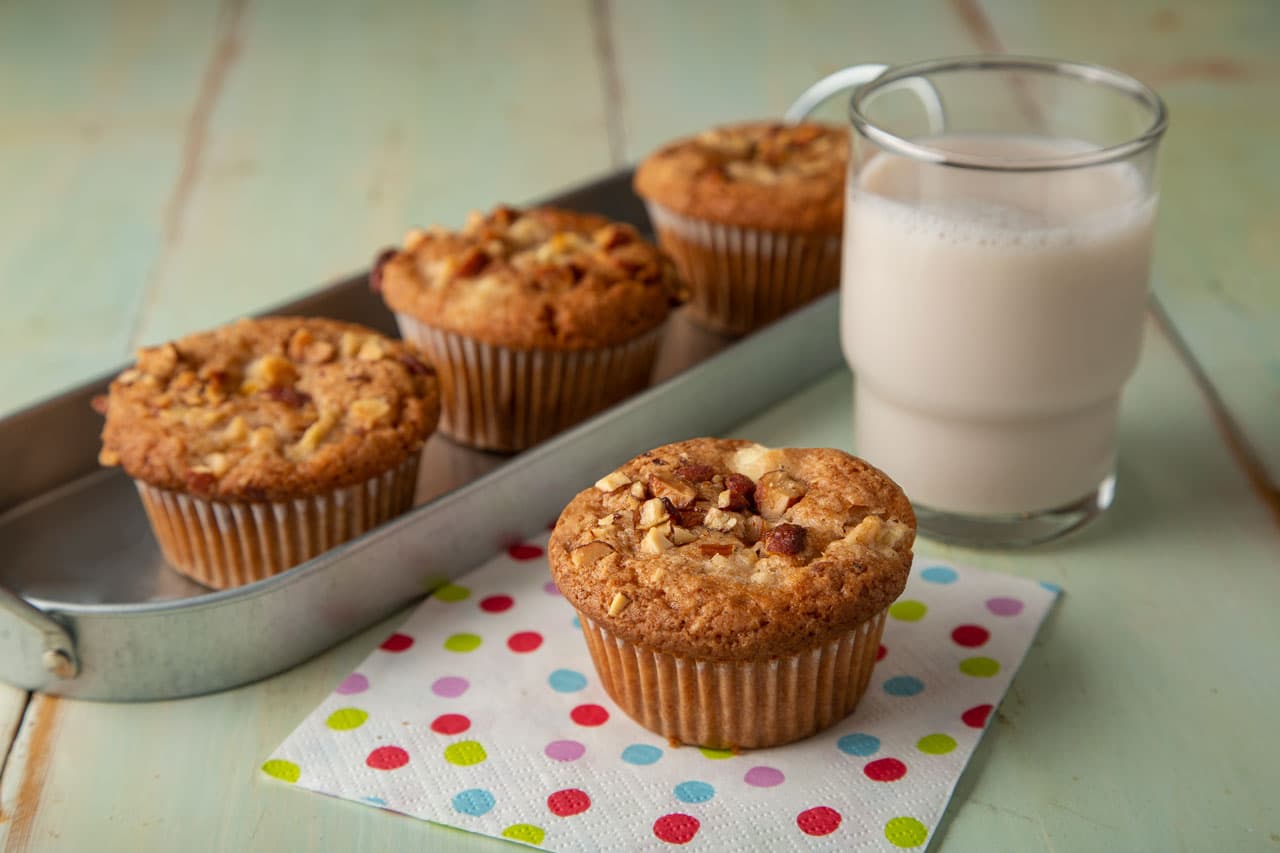 If you're looking to add almonds to a quick breakfast or snack, then these Apple Cinnamon Cream Cheese Muffins are the perfect treat for you. These muffins have a unique twist thanks to the addition of smooth and creamy cream cheese. They also give a slight crunch thanks to the addition of recipes with almonds. The flavors and textures all combine in a delightful treat that pairs perfectly with a warm cup of tea or afternoon snack. So, next time you're in the mood for a delicious and comforting muffin, give these Apple Cinnamon Cream Cheese Muffins a try!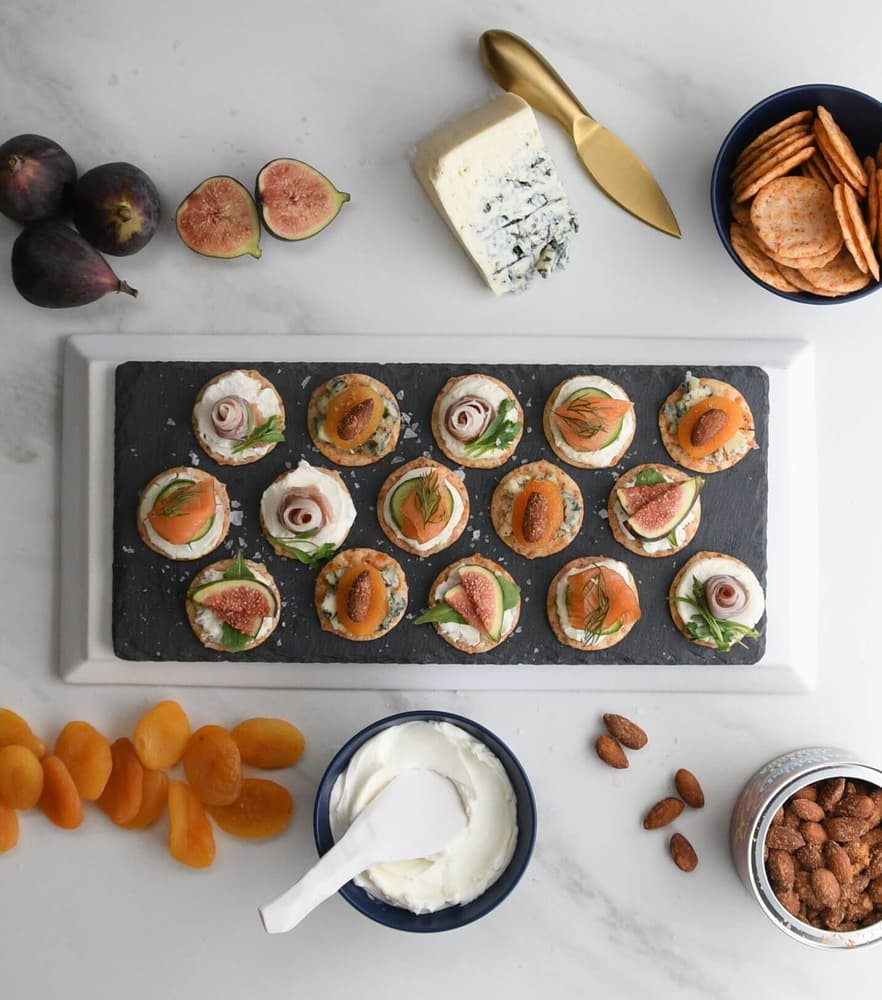 Charcuterie bites are a fun and delicious way to serve up an appetizer platter for any occasion. Whether it's for a party, game day, or just a night in with friends, these bite-sized treats will be a hit. One way to spice up your charcuterie bites is by topping them off with sriracha almonds. These nutty flavors paired with the savory meats and cheeses will elevate your appetizer game and leave your guests wanting more. These even have an added kick from Blue Diamond Nut-Thins® Sriracha. So, grab your favorite charcuterie ingredients and get ready to impress your taste buds!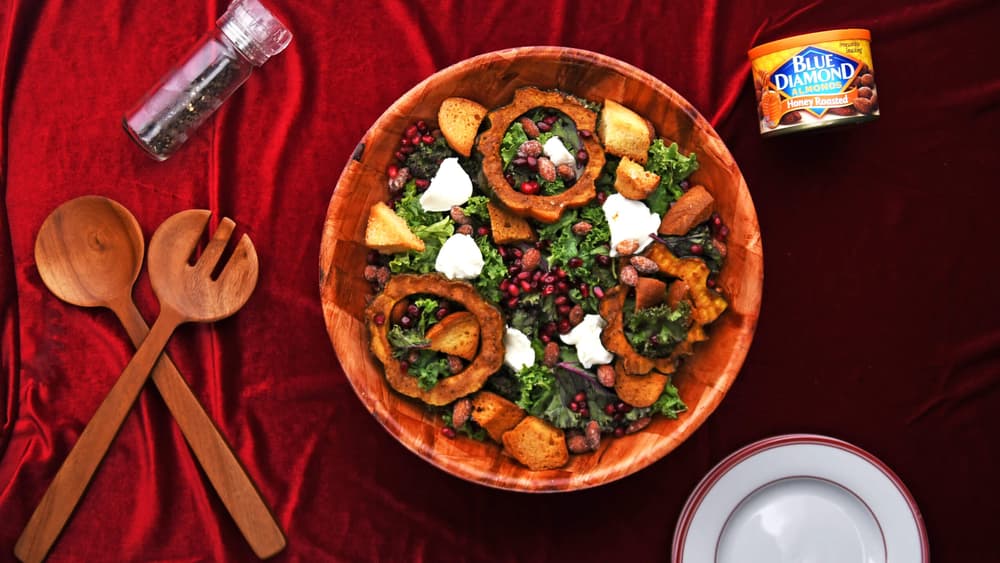 If you're looking for something that balances out hearty meals, then a harvest squash salad might be just what you need. This colorful salad is a medley of roast butternut squash, mixed greens, tangy goat cheese, and crunchy almonds. There are so many different ways to customize this salad, from swapping out the dressing to experimenting with different types of squash, and the possibilities for flavor combinations are endless. If you're looking for a delicious and nutritious meal that's full of autumnal charm, this harvest squash salad should definitely make it onto your menu.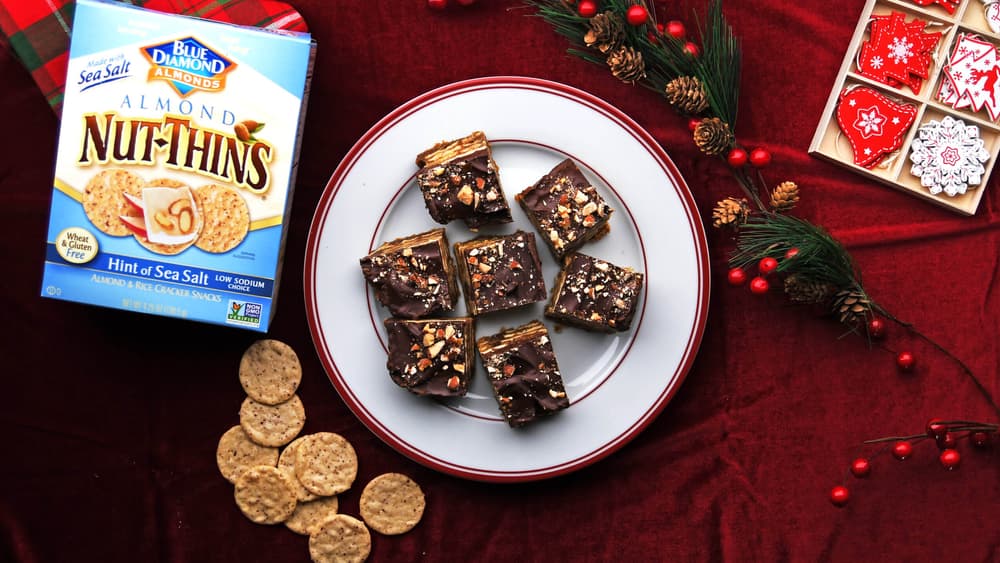 Looking for a delicious almond-forward dessert? We've got just the treat, with Blue Diamond Almond Nut-Thins® Chocolate Almond Toffee! These crunchy and sweet treats are made with Blue Diamond Honey Roasted Almonds, Nut-Thins® Hint of Sea Salt and real chocolate, making them the perfect guilt-free snack for all your cravings. From cakes to cookies, the possibilities are endless with these delicious and versatile almonds. So go ahead and indulge in some Blue Diamond Almond Nut-Thins® Chocolate Almond Toffee today!
WIth Blue Diamond Snacking Almonds, you can have fun creating these new recipes or spicing up your current ones. Whether it's adding the almonds as a crunchy topping to a salad or using them in a muffin mix, there are endless options on how to include these versatile snacks into your diet. Whether it's a morning at home with the family or your next dinner party will definitely impress with the scrumptious taste and crunch that Blue Diamond almonds provide. So grab a bag of your favorite flavored nuts, shake things up in your kitchen-creation space and ask yourself: How am I going to add Blue Diamond Almonds to my next dish?