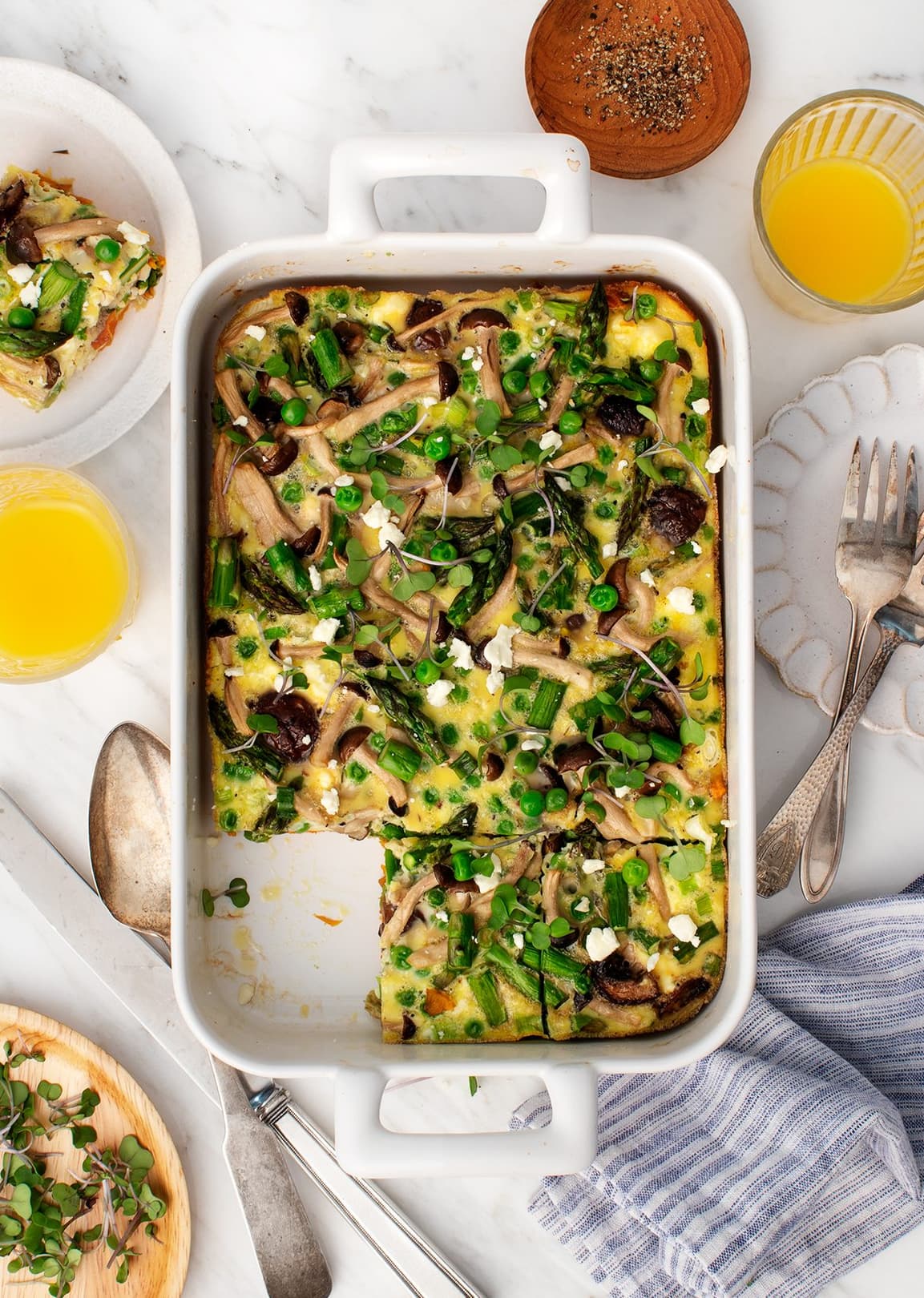 Very Veggie Spring Green Breakfast Casserole
Nutrition Information
No nutritional info available at this time.
Ingredients
2 sweet potatoes cubed

10 to 12 ounces mixed mushrooms quartered

1 bunch asparagus tender parts chopped

Extra-virgin olive oil for drizzling

12 large eggs

1 garlic clove minced

½ teaspoon black pepper

4 ounces crumbled feta cheese

1 bunch scallions chopped

1 cup frozen peas thawed
Directions
Preheat the oven to 400°F and line 2 baking sheets with parchment paper. On one baking sheet, spread the sweet potatoes, on the other baking sheet, spread the mushrooms and asparagus. Drizzle with olive oil and sprinkle with pinches of salt and pepper and toss to coat. Roast the sweet potatoes for 30 minutes, placing the baking sheet with the mushrooms and asparagus in the oven to roast during the final 10 minutes.

In a medium bowl, whisk together the eggs, milk, garlic, ½ to 1 teaspoon salt (use ½ teaspoon salt if using the feta cheese, use 1 teaspoon salt if skipping the feta cheese), and black pepper.

Reduce the oven temperature to 350°F. Lightly spray a 9 x 13-inch baking dish with non-stick spray. Place all the sweet potatoes evenly in the bottom of the baking dish. Add half of the remaining vegetables and spread out evenly. Sprinkle with ½ of the feta cheese. Add the eggs, the other half of vegetables, sprinkle with the remaining feta.

Bake for 40 to 45 minutes or until the eggs are set. Let the casserole sit for 10 minutes before slicing.
Made with these products: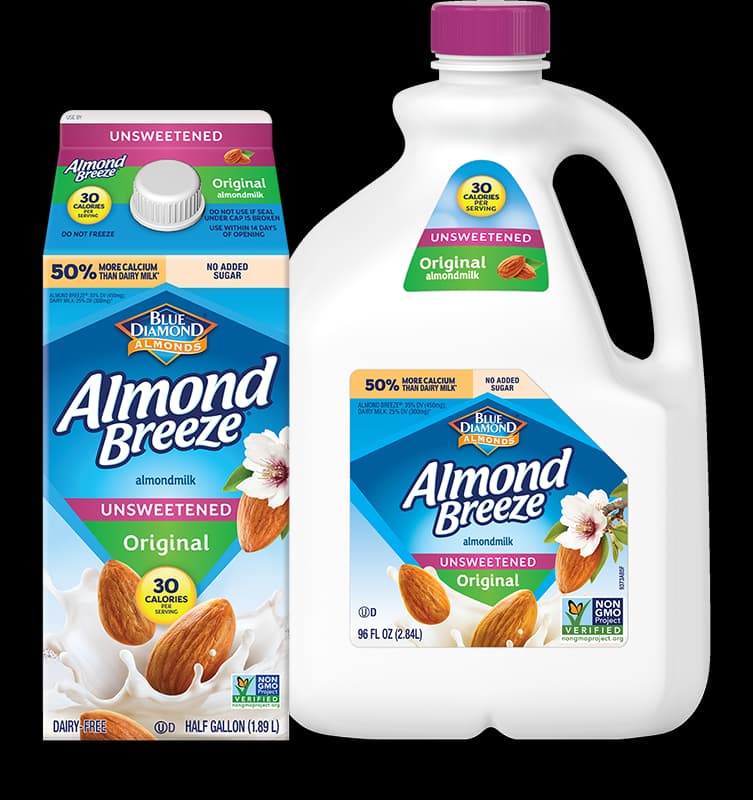 Unsweetened Original Almondmilk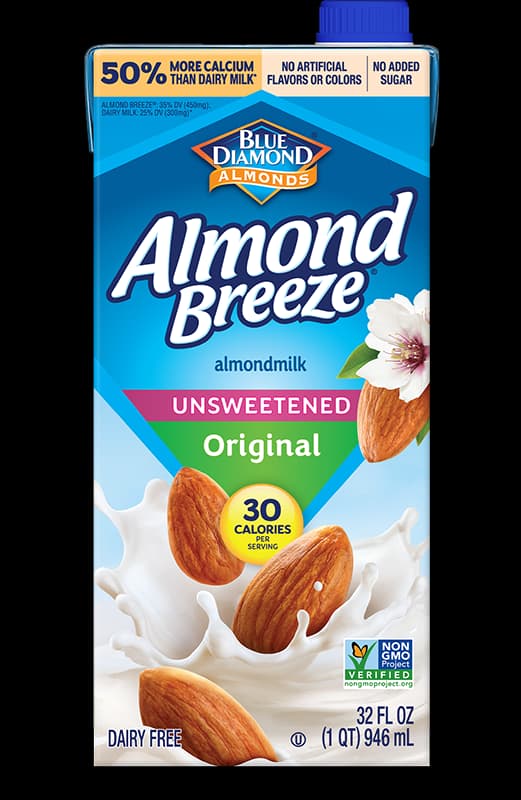 Shelf Stable Unsweetened Original Almondmilk
Notes:
Note: the recipe fits into a standard 9×13 pan. If you use a smaller pan, you'll need to use multiple pans.
Courtesy of: Love and Lemons