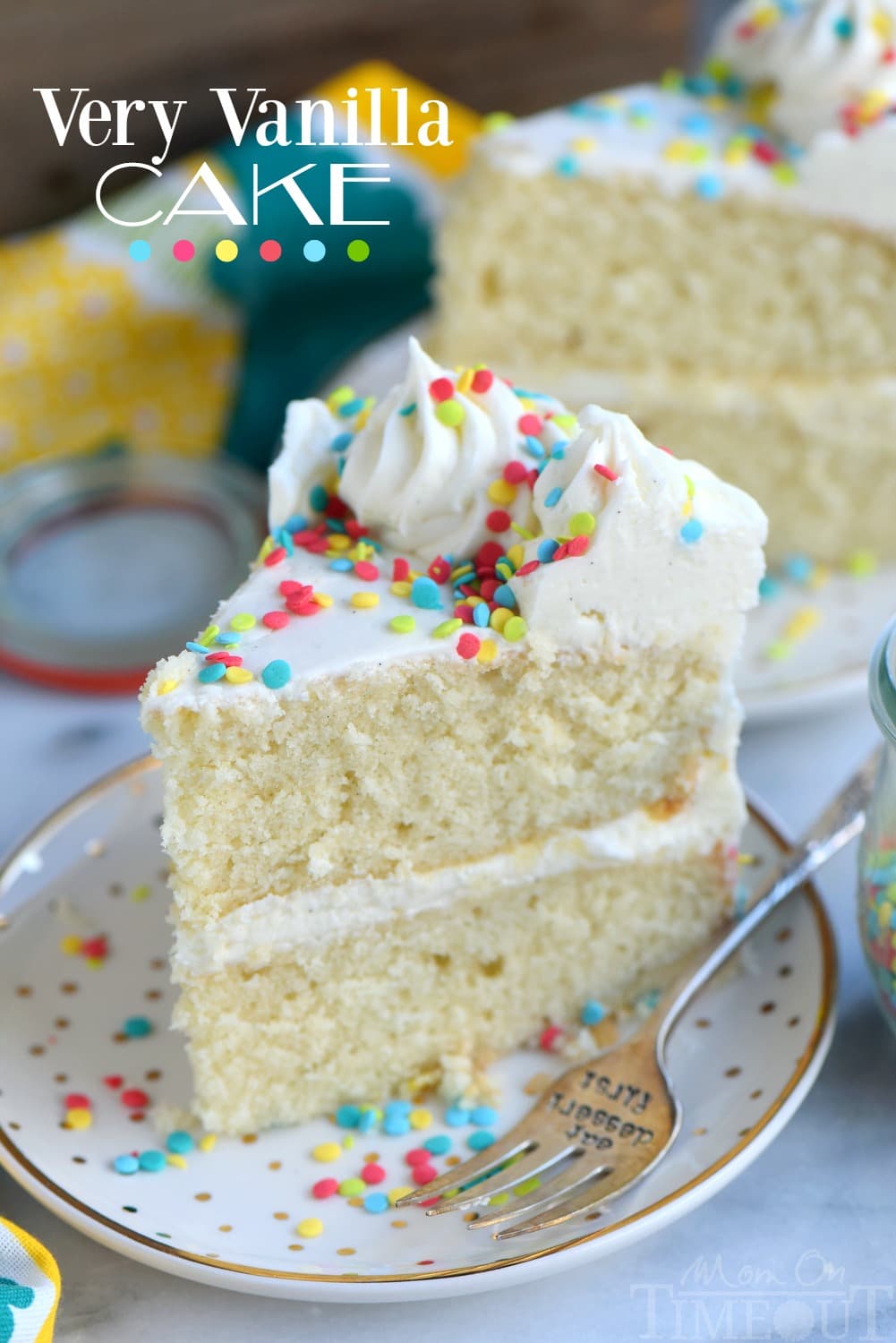 Very Vanilla Cake
Nutrition Information
No nutritional info available at this time.
Ingredients
¾ cup unsalted butter room temperature OR butter flavored shortening OR vegan butter

1¾ cup granulated sugar

2 tsp vanilla extract OR vanilla bean paste

5 egg whites room temperature

2¾ cup cake flour (or 2½ cups all-purpose flour)

1 tbsp baking powder

½ tsp salt

Very Vanilla Frosting

2 cups softened salted butter OR butter flavored shortening

8 cups powdered sugar

1 tbsp vanilla extract
Directions
Preheat oven to 350F. Grease the sides and bottom of two 8-inch round cake pans. Line the bottom with parchment paper. Set aside.

In a large bowl, cream together the butter and sugar until light and fluffy, about 4 minutes. Mix in vanilla extract (or vanilla bean paste) until combined.

Add 3 egg whites and beat on medium speed until thoroughly combined, about 30 seconds. Add in remaining 2 egg whites and beat for another 30 seconds or until combined.

Add half of the flour mixture to the wet mixturel and mix until combined, scraping down sides of the bowl as necessary.
Add almondmilk and mix until combined.
Add remaining flour mixture and mix until combined, scraping down sides of the bowl as necessary.

Divide the batter evenly between pans.
Bake for 25-30 minutes or an until an inserted toothpick comes out clean.
Cool cakes in pans for 7 to 8 minutes before removing from the pans and placing on a cooling rack. Let cool completely.

Beat butter in a large bowl on medium speed until smooth and creamy. Gradually add 6 cups of powdered sugar, mixing until smooth.

Add vanilla extract and milk and continuing mixing until smooth.
Add remaining powdered sugar and beat until smooth.
Add additional almondmilk or powdered sugar to achieve your desired consistency.

Place one cake on a serving plate and spread some frosting on top.
Top with remaining cake.
Frost the top and sides of the cake. Decorate as desired.
Enjoy!
Made with these products: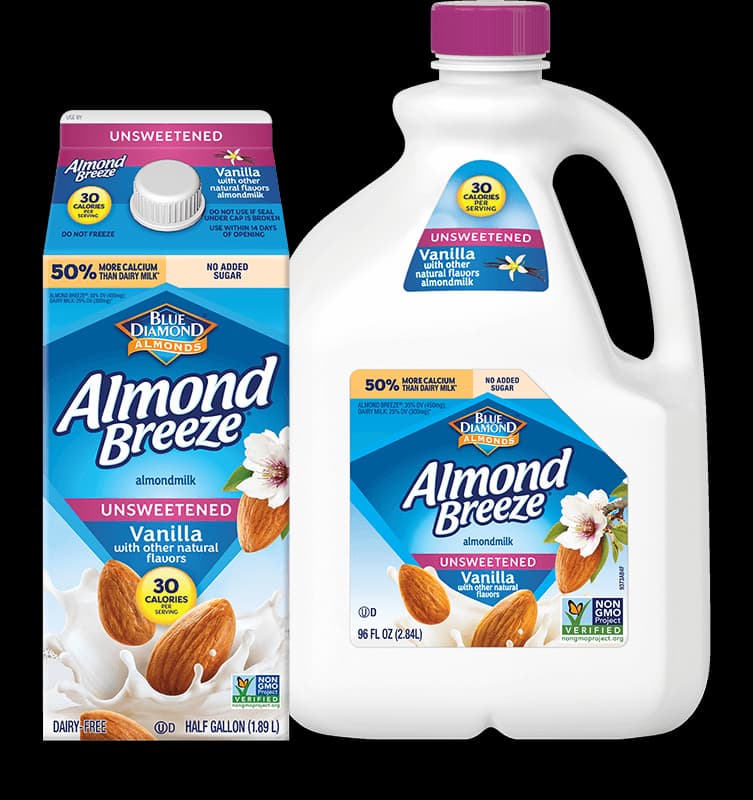 Unsweetened Vanilla Almondmilk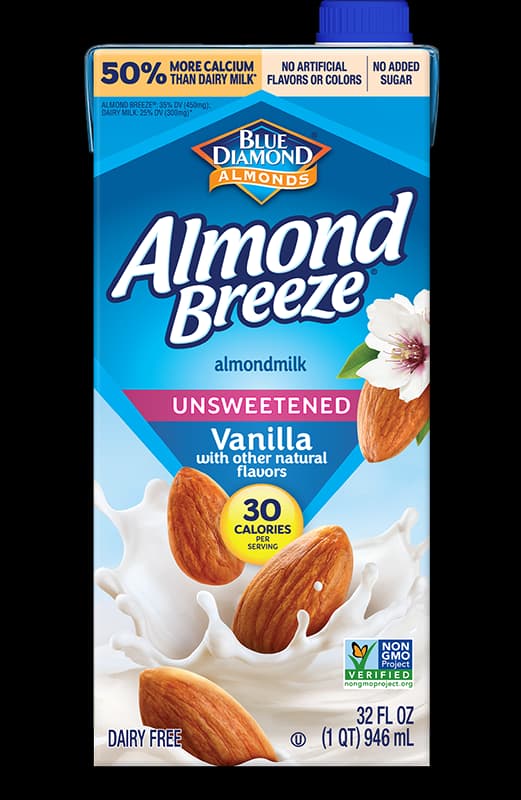 Shelf Stable Unsweetened Vanilla Almondmilk
Courtesy of: Mom on Timeout