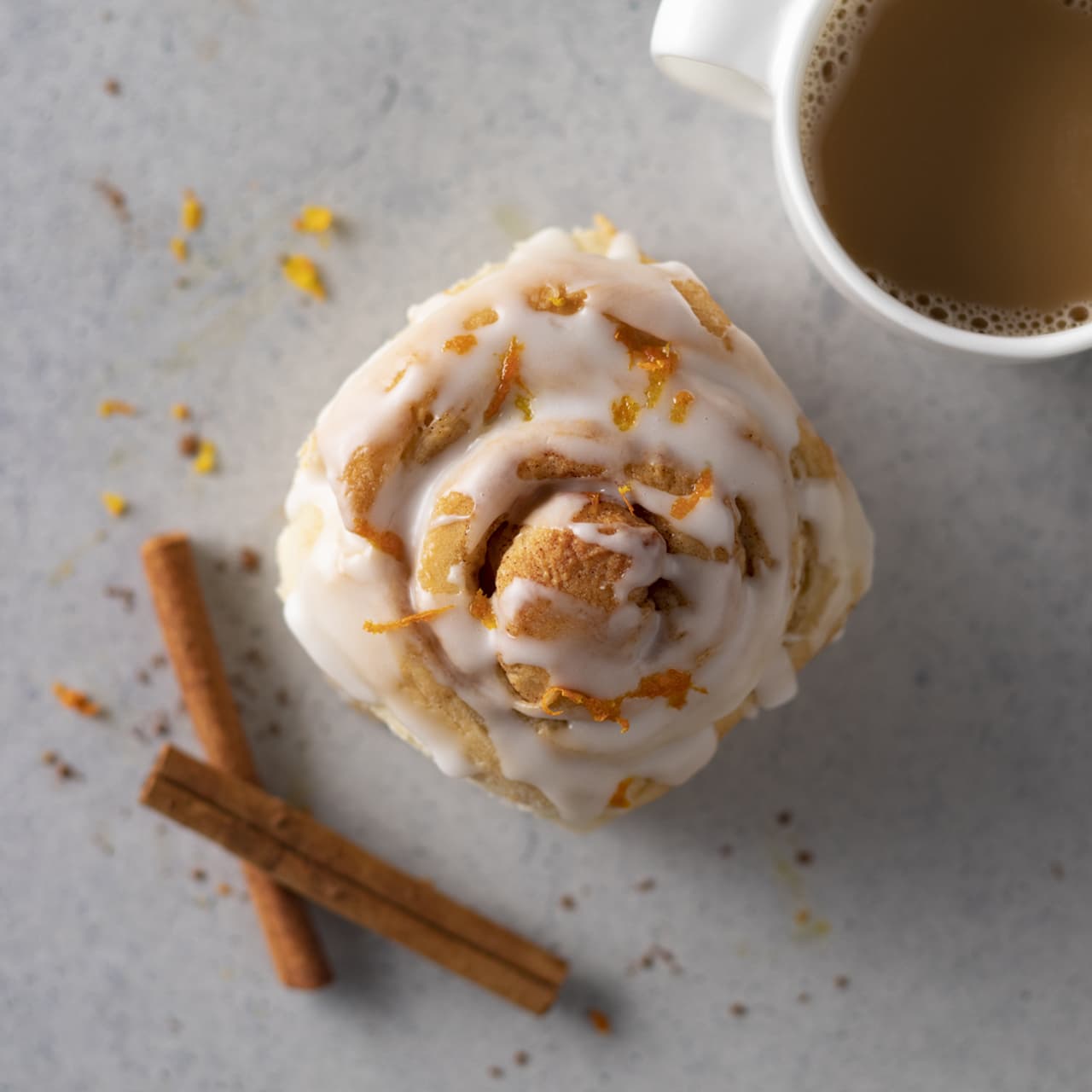 Vegan Cinnamon Rolls with Orange Zest
Nutrition Information
No nutritional info available at this time.
Ingredients
1 packet dry yeast (2 1/4 teaspoons)

3 tablespoons sugar

3 tablespoons butter, melted

zest from 1 orange

3 cups all-purpose flour

5 tablespoons butter, melted

1/3 cup sugar

1 tablespoon ground cinnamon

2/3 cup powdered sugar

2 1/2 tablespoons almond milk
Directions
In a small bowl, heat the almond milk in the microwave, on high, for about 50 seconds to 1 minute. Check the temperature and make sure it is somewhere between 100 to 110F. Add the yeast to the warmed milk and let it sit for 10 minutes. The yeast should foam up at the end of 10 minutes.

Add the sugar, melted butter and orange zest to the bowl and stir.

In a large bowl, mix the flour with the salt. Add all the wet ingredients with the dry ingredients and stir. Once the dough starts to come together, use your hands to knead the dough for about 5 to 7 minutes, until you get a smooth ball.

Cover the bowl with a damp towel and set it in a warm area for 1 to 1 ½ hours to rise. Once the dough has doubled its size, lightly flour a work surface to roll out the dough. Roll out dough into a 20×14-inch rectangle.

Melt 5 tablespoons of vegan butter in a bowl. Brush the rolled out dough with about ¾ of the melted butter.

In a small bowl, mix 1/3 cup sugar and 1 tablespoon cinnamon. Sprinkle this mixture over the rolled out dough.

Working from the longer side of the rectangle, roll up the dough into a log. Set the seam side down. Using a sharp knife, cut the dough into 12 pieces, about 1 ¾-inches thick.

Grease a 9×13-inch pan with vegan butter. Transfer the cinnamon rolls, cut side down onto the pan. Cover with plastic wrap and let it rise for about 30 to 45 minutes, until it has doubled its size.

Preheat the oven to 350F. After the second rise, remove the plastic wrap and bake the rolls for about 23 to 27 minutes, until the edges start to brown.

In a small bowl, make the glaze. Mix 2/3 cup of confectioner's sugar with 2 ½ tablespoons of almond milk.

Brush the freshly baked rolls with any remaining melted butter. Then, brush the icing on top.
Made with these products: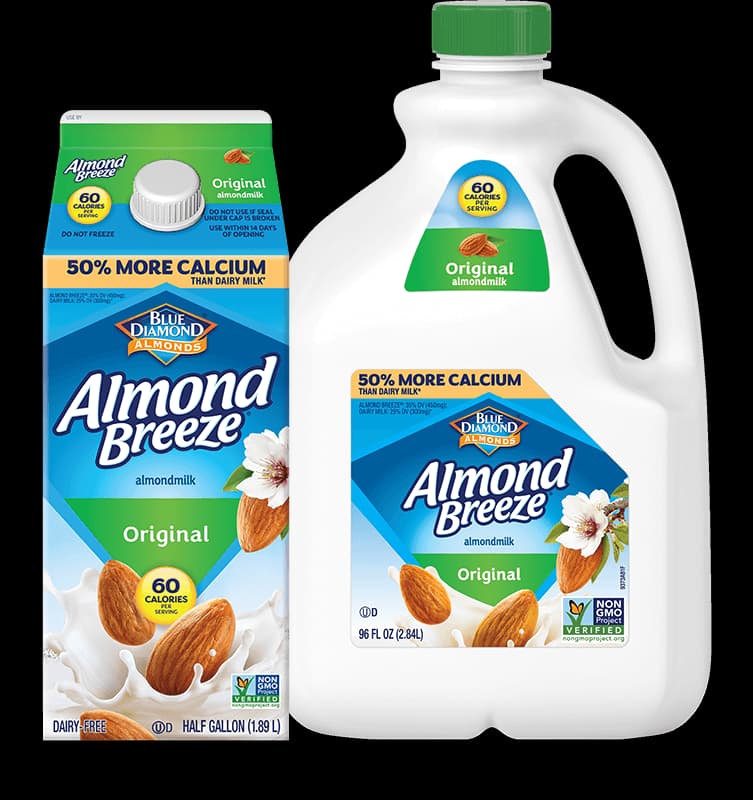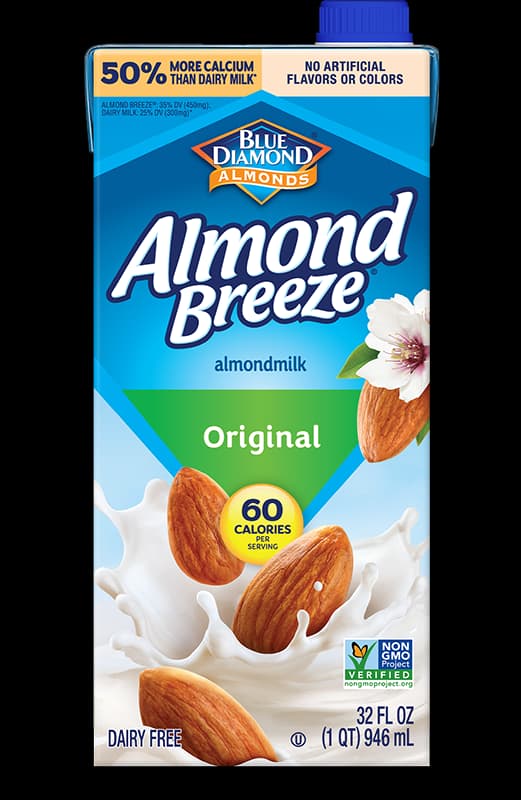 Shelf Stable Original Almondmilk