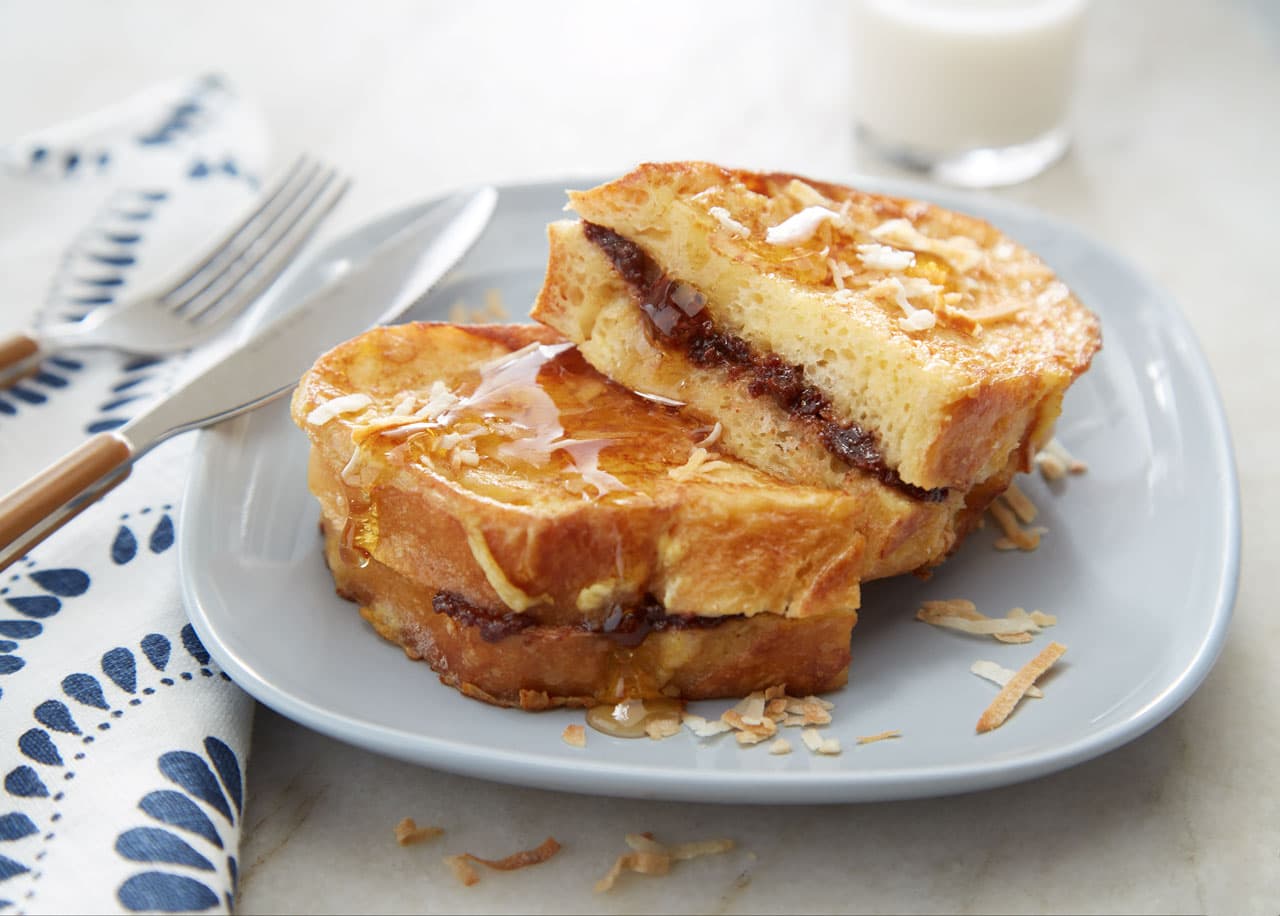 Chocolate-Almond Stuffed French Toast
Nutrition Information
Total Fat
25g
Total Carbohydrates
58g
Cholesterol
200mg
Sodium
750mg
Dietary Fiber
5g
Sugars
6g
Protein
19g
Directions
Combine almond butter, 4 teaspoons almondmilk, and 4 teaspoons mini chocolate chips

Spread 4 slices of bread with almond mixture. Top with the remaining slices of bread.

Whisk together remaining almondmilk and eggs in 13"x9" baking dish. Dip sandwiches in egg mixture, soaking for 2 minutes per side.

Heat 1 tablespoon butter or oil in a large skillet over medium heat. Place 2 of the sandwiches in skillet. Cook 2 minutes per side or until golden brown. Repeat with remaining sandwiches and butter or oil. Top with coconut and syrup, if desired.
Made with these products: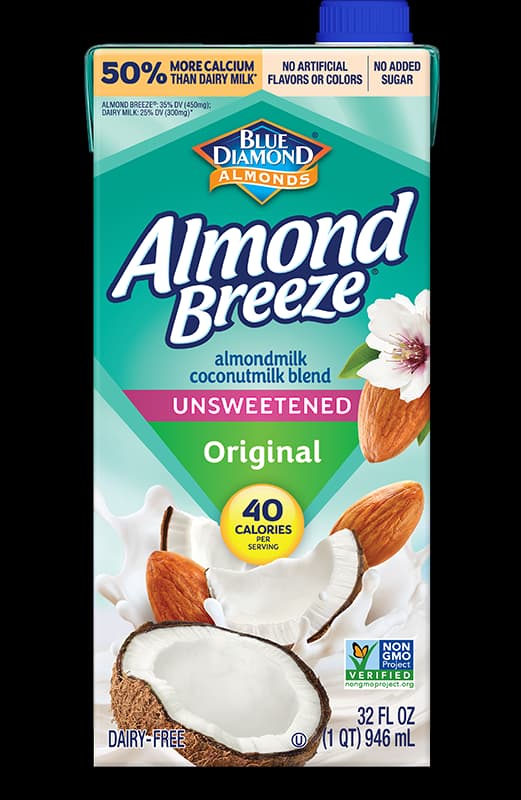 Shelf Stable Unsweetened Original Almondmilk Coconutmilk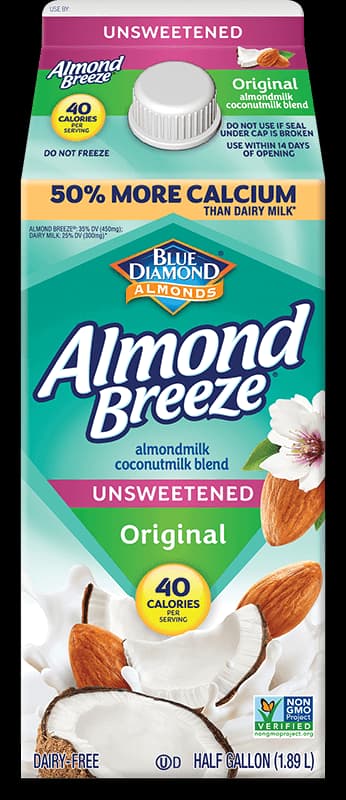 Unsweetened Original Almondmilk Coconutmilk