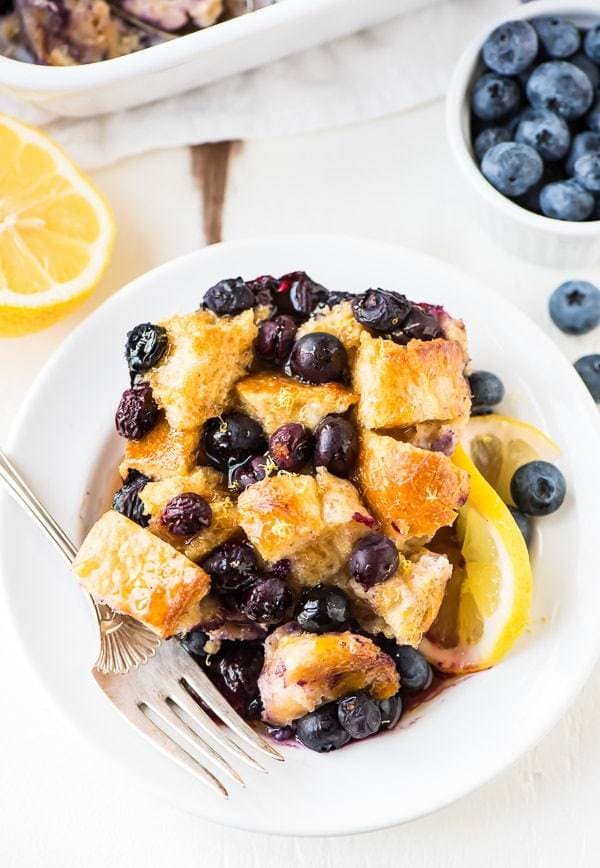 Lemon Blueberry French Toast
Nutrition Information
Total Fat
3g
Total Carbohydrates
25g
Cholesterol
93mg
Sodium
295mg
Dietary Fiber
1g
Sugars
8g
Protein
10g
Ingredients
1 (14 to 16-ounce) loaf day-old sourdough/french/brioche/challah or similar cut into 1-inch cubes* (about 12 cups)

1 1/2 cups fresh or frozen blueberries

6 large eggs

4 large egg whites

1/3 cup pure maple syrup

Zest of 1 large lemon (~ 1 tablespoon)

2 tablespoons freshly squeezed lemon juice

1 tablespoon pure vanilla extract

1/2 teaspoon ground cinnamon

1/8 teaspoon kosher salt

For serving: powdered sugar

maple syrup

vegan or regular butter
Directions
Coat a 9×13-inch casserole dish with nonstick spray. Arrange the bread cubes (see notes if the cubes are still very soft or fresh) in an even layer in the pan, then sprinkle the blueberries over the top. Set aside.

In a large mixing bowl, whisk together the eggs, egg whites, almondmilk, maple syrup, lemon zest, lemon juice, vanilla, cinnamon, and salt. Pour over the bread. Cover the pan tightly with plastic wrap and place in the refrigerator overnight. (If overnight is not possible, a minimum of 2 hours is recommended).

When ready to bake, remove the pan from the refrigerator. Place a rack in the center of your oven and preheat the oven to 350 degrees F. Bake, uncovered, for 45 to 55 minutes, until lightly golden brown on top and the bread in the center is moist but no longer liquidy. Serve hot, dusted with powdered sugar and topped with butter and maple syrup, as desired.
Made with these products: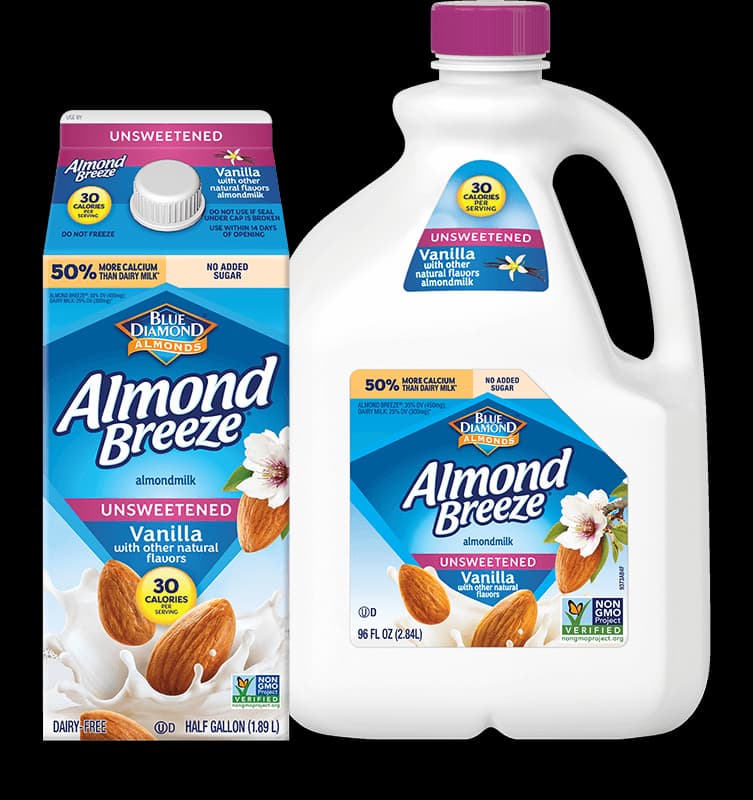 Unsweetened Vanilla Almondmilk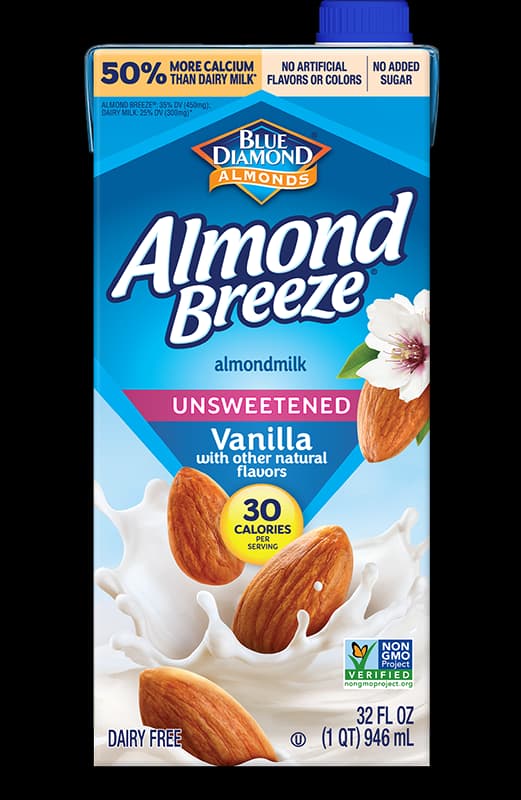 Shelf Stable Unsweetened Vanilla Almondmilk
Notes:
If time allows, set the cubes out overnight to dry out so that they absorb the max amount of custard. If your bread is still fresh or very soft, toast it in the oven first: Place two racks in the upper and lower thirds of your oven and preheat the oven to 350 degrees F. Spread the cubes out in a single layer on a large baking sheet. Bake for 10 minutes, until lightly dried, tossing once halfway through. Use in the recipe as directed.
To freeze unbaked: Prepare the recipe up to step 2, but do not refrigerate overnight. Instead, place in the freezer and freeze for up to 2 months. Thaw overnight in the refrigerator, then bake as directed.
To freeze baked: Let cool completely, cover tightly, and freeze up to 3 months. Let thaw overnight in the refrigerator and warm up in a 350 degree F oven until heated through, about 30 to 40 minutes. If the French toast starts to become too brown while you are reheating it, cover with foil, then continue baking until hot.