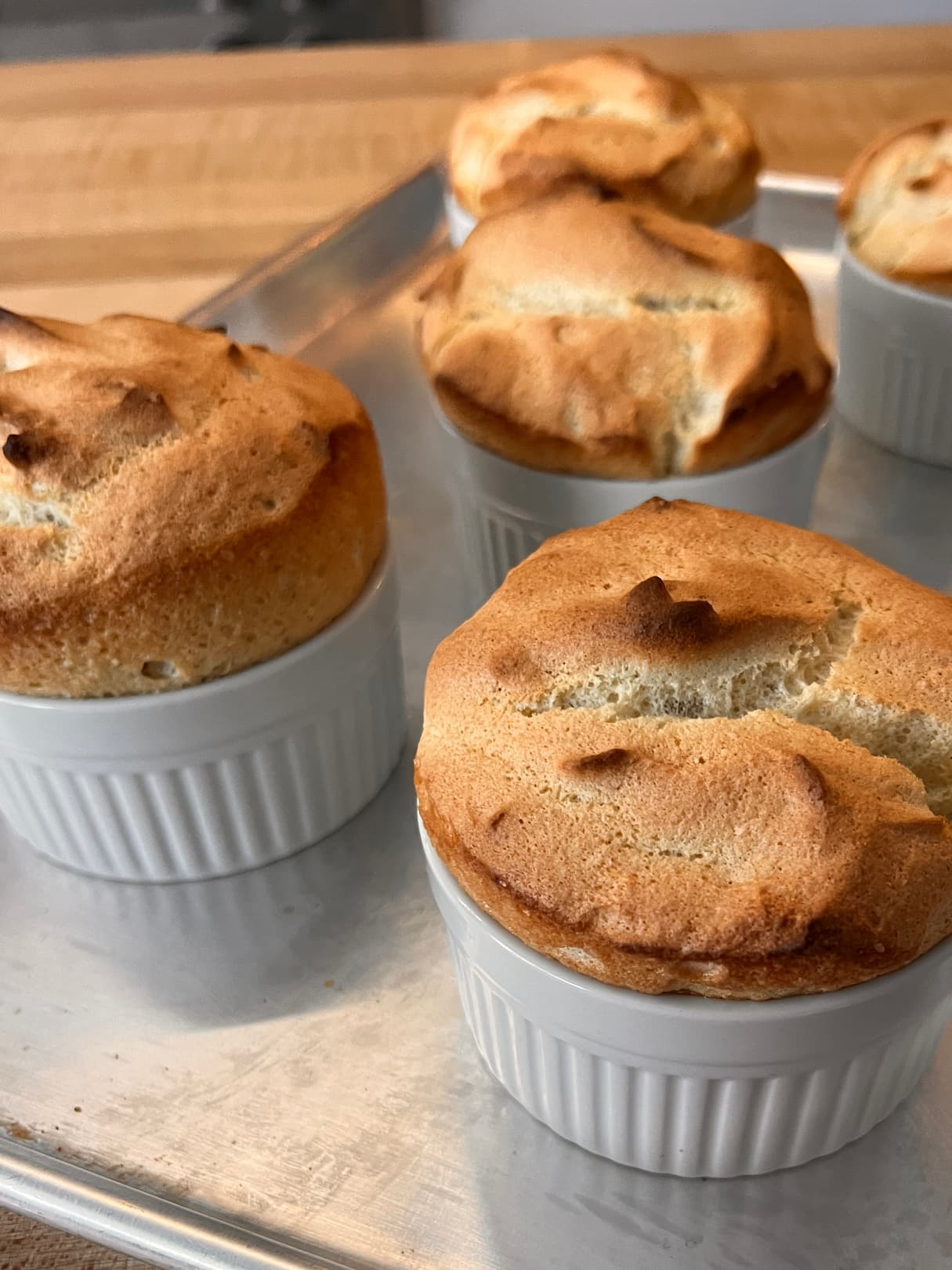 Toasted Almond Soufflé by Chef Amanda Freitag
Nutrition Information
No nutritional info available at this time.
Ingredients
Souffle' base: 
½ teaspoon almond extract

4 egg yolks

¼ cup granulated sugar

2 teaspoons cornstarch

5 egg whites

¼ cup granulated sugar

2 Tbsp softened butter, for ramekins

2 Tbsp granulated sugar, for ramekins
Directions
Preheat oven to 400 degrees

In a medium sauce pot, add together almondmilk and almond extract. Using medium heat to bring milk mixture to a simmer. Remove from heat.

In a stand mixer with a whisk attachment, combine the egg yolks and granulated sugar. Whip the yolks and sugar for 4 minutes, until light in color and fluffy.

Combine sifted almond flour and cornstarch. Add the sifted flour and cornstarch to the egg yolk mixture and mix until smooth.

Slowly add the warm milk mixture to the egg yolk mixture in the stand mixer and mix on low speed. Pour the mixture back into the sauce pot, place over medium heat. Using a wooden spoon or a heat resistant spatula, stir constantly while slowly bringing to a boil or until the mixture thickens to a pudding consistency. Place in a bowl and cool. This is your "soufflé base".

Rub 4 ceramic ramekins molds liberally with softened butter all over the sides and bottom of the ramekins. Add in the granulated sugar and coat and shake out any excess.

In a clean stand mixer add the egg whites and ¼ cup sugar and whisk the egg whites until they are stiff peaks.

Add soufflé base into a large bowl with room for folding. Fold one-third of the egg whites into the base, stirring gently from the bottom to the top and rotating the bowl. Carefully fold in the remaining egg whites. Fill the prepared ramekins ¾ full and place on a baking sheet and bake for 20-25 minutes until fully risen.

Carefully remove from the oven and baking sheet and serve immediately. Enjoy!
Made with these products: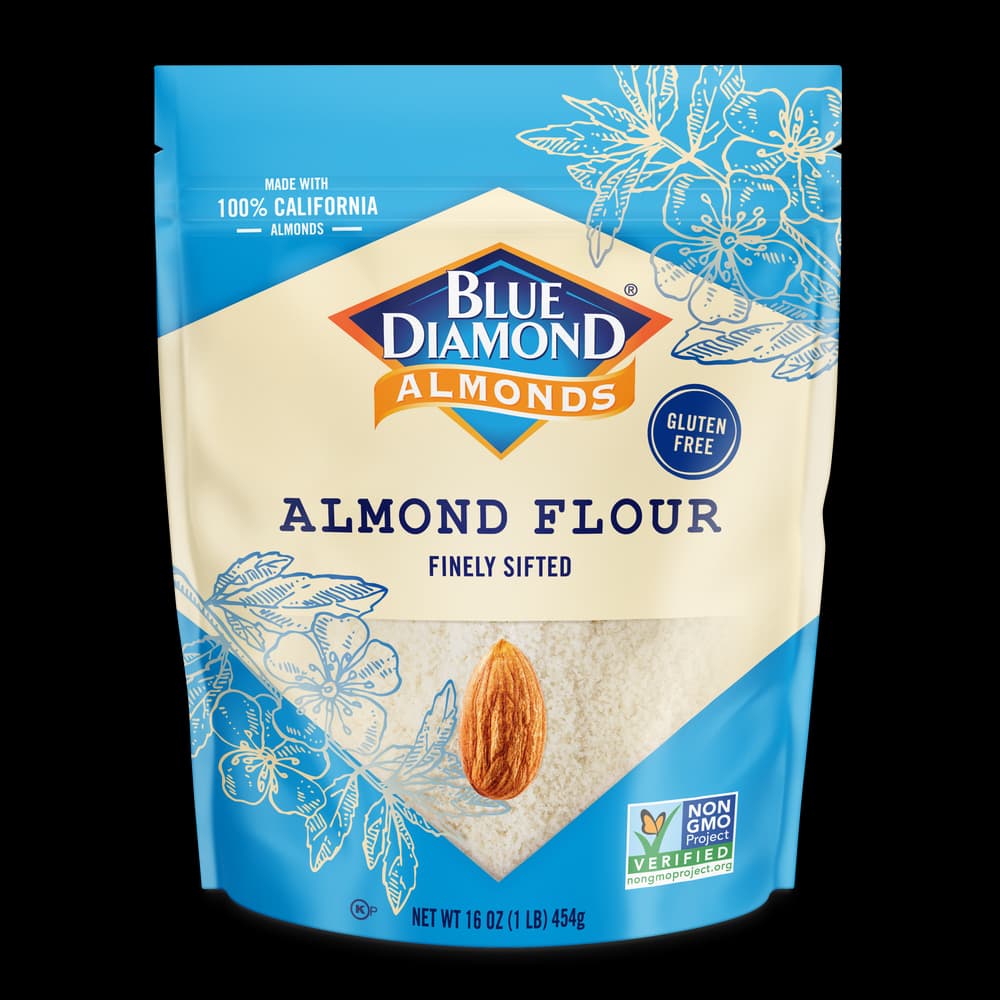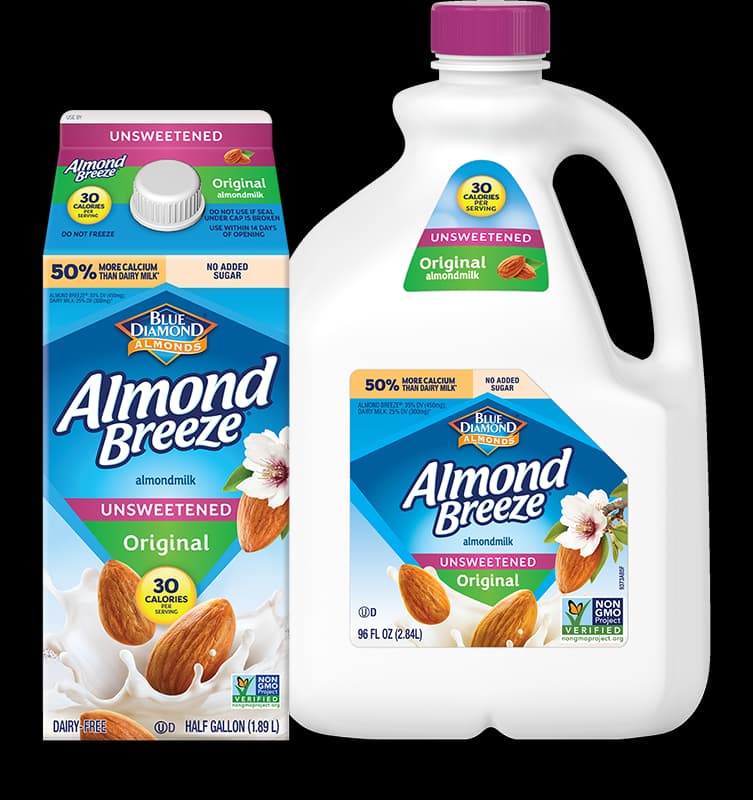 Unsweetened Original Almondmilk
Courtesy of: Chef & TV Personality Amanda Freitag