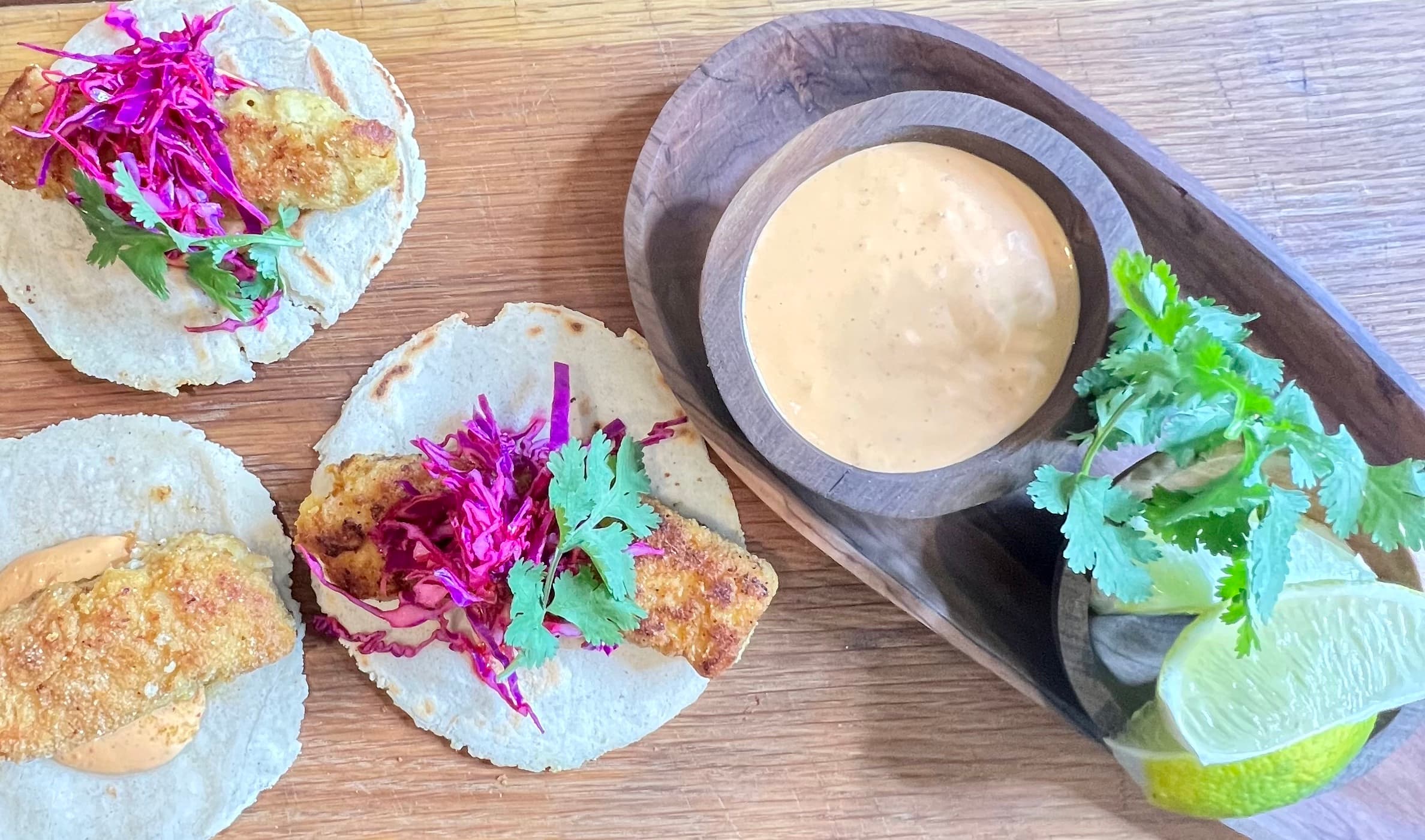 Crispy Almond Fish Tacos w/ Homemade Almond Tortillas by Chef Amanda Freitag
Nutrition Information
No nutritional info available at this time.
Ingredients
Fish Tacos
2 cups red cabbage, shredded finely

3 limes, some juiced for 2 tablespoons and the rest cut into wedges

½ cup sour cream

2 tsp your favorite hot sauce

1 pound of firm fish (mahi-mahi, cod, or grouper)

1/2 tablespoon smoked paprika

1 large egg

1 Tablespoon water

½ cup cornmeal

½ teaspoon salt

¼ teaspoon black pepper

¼ cup salsa verde (jarred or homemade)

¼ cup cilantro leaves

2 Tablespoons vegetable oil
Blue Diamond Almond Flour Tortillas
3/4 cup masa harina

3/4 cup water
Directions
Fish Tacos
In a medium sized bowl mix the shredded cabbage with the two tablespoons of lime juice and season with a half teaspoon of salt. Massage the lime & salt into the cabbage and let marinate & wilt while preparing the fish.

For the sour cream, add a sprinkle of salt and pepper, a dash of your favorite hot sauce and a quarter teaspoon of salt and mix to combine. Reserve.

Combine the paprika/chili powder with 3/4 tsp of fine sea salt. Cut the fish into 1-inch-thick finger size pieces. Sprinkle the seasoning over all of the fish.

In a medium bowl, crack open the egg and beat with the water. In a separate small baking dish, combine the almond flour, cornmeal, salt and pepper. Piece by piece, dip the fish fingers into the egg, shake off any excess and dredge in the flour/cornmeal mix until fully coated. Reserve on a plate.

Heat 2 tablespoons of vegetable oil in a medium sauté pan on medium high heat. Place the fish fingers in the pan and sear on one side without moving for 2-3 minutes. Turn and sear on all sides until the fish is cooked (7-10 minutes). Remove the fish from the pan to a clean plate to rest for 5 minutes.

Almond Flour Tortillas (Optional)
In a medium bowl, combine the Masa, almond flour and water. Using your hands mix them very well until a solid ball of dough is formed. Wrap with plastic wrap and let set in the refrigerator for 30 minutes.

Divide the dough into 8 golf ball-sized balls. Using a tortilla press or rolling pin, flatten each dough ball into tortillas, 1/16 of an inch thick.

Heat a griddle on medium high heat and cook each tortilla for one minute, flip it over, and cook for one more minute. Remove the tortillas when ready and keep them warm wrapped in aluminum foil until ready to assemble the tacos.

To assemble:
Place tortillas into a taco holder or on a plate, add a teaspoon of salsa verde, top with the fish, then chipotle cream then add cabbage and cilantro to finish. Serve each taco with a lime wedge for squeezing.
Made with these products: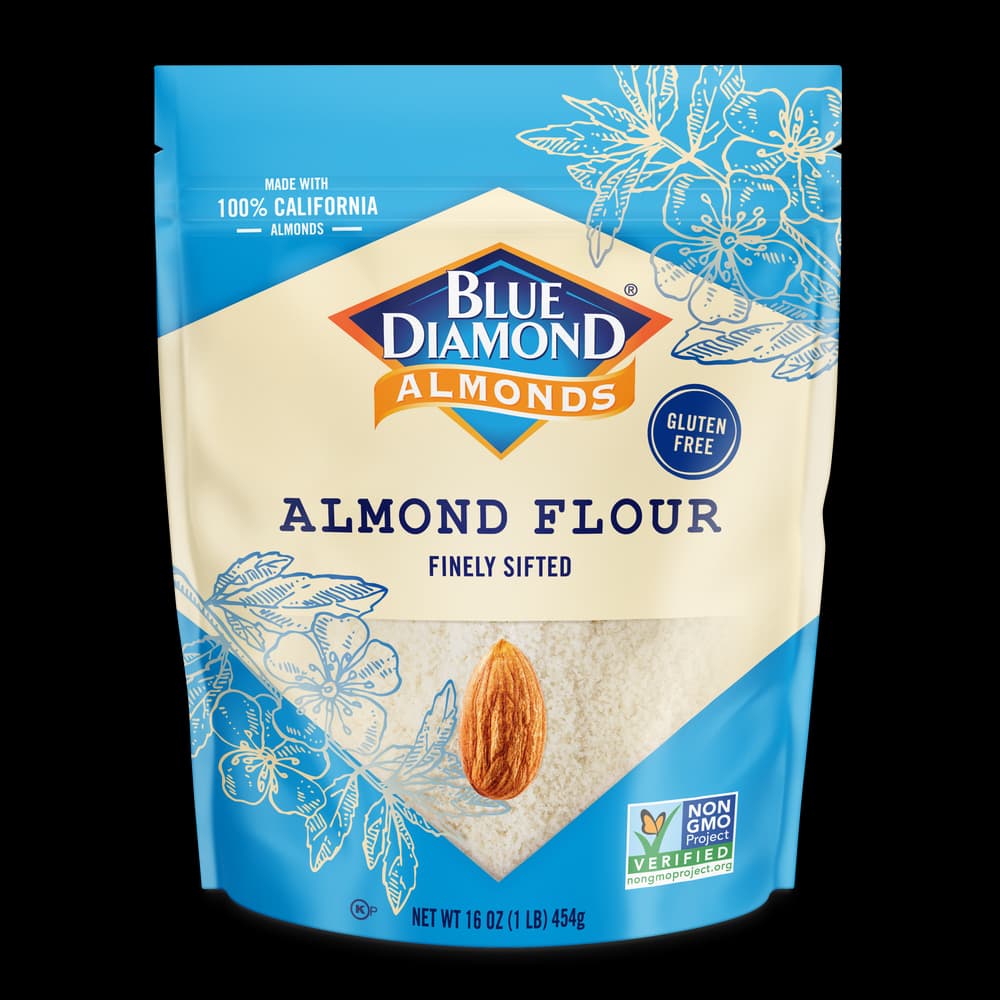 Courtesy of: Chef & TV Personality Amanda Freitag