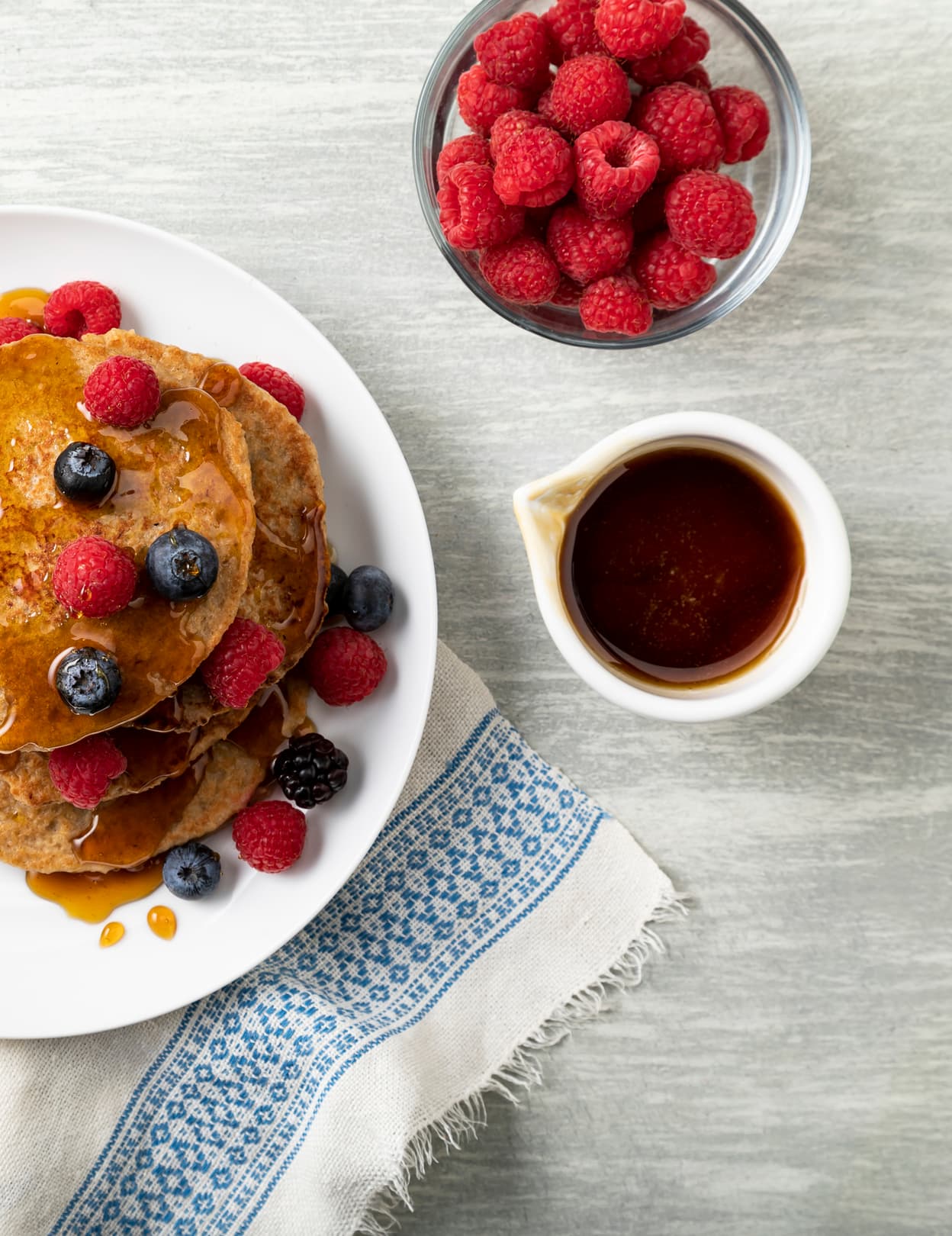 Three-Ingredient Vegan Banana Pancakes
Nutrition Information
Total Carbohydrates
63g
Cholesterol
0mg
Sodium
105mg
Potassium
350mg
Dietary Fiber
9g
Sugars
10g
Protein
10g
Ingredients
3 cups rolled oats

2 ripe bananas

Feel free to add a dash of cinnamon or vanilla bean powder for extra flavor
Directions
Blend oats in a blender until a flour consistency is reached.

Add almond milk and bananas into blender until a batter consistency is reached. If necessary, add more milk until desired consistency.

Heat a non-stick pan over medium heat.

Cook pancakes until bubbles appear and until edges are golden. Flip and continue cooking.

Top with fresh fruit, syrup and any other desired toppings and enjoy!
Made with these products: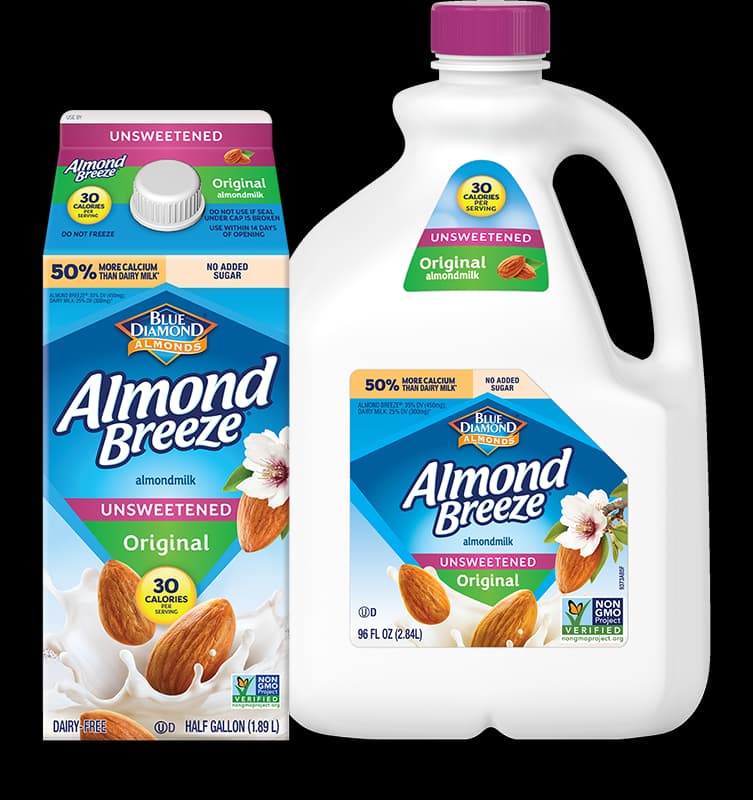 Unsweetened Original Almondmilk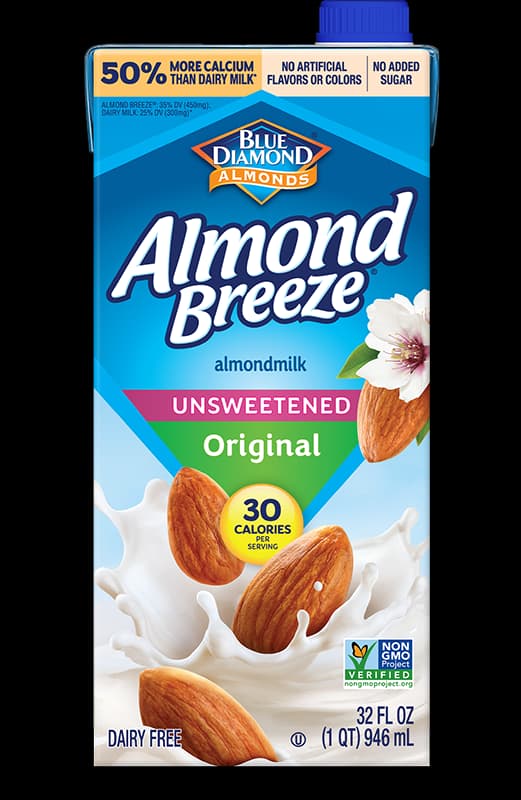 Shelf Stable Unsweetened Original Almondmilk