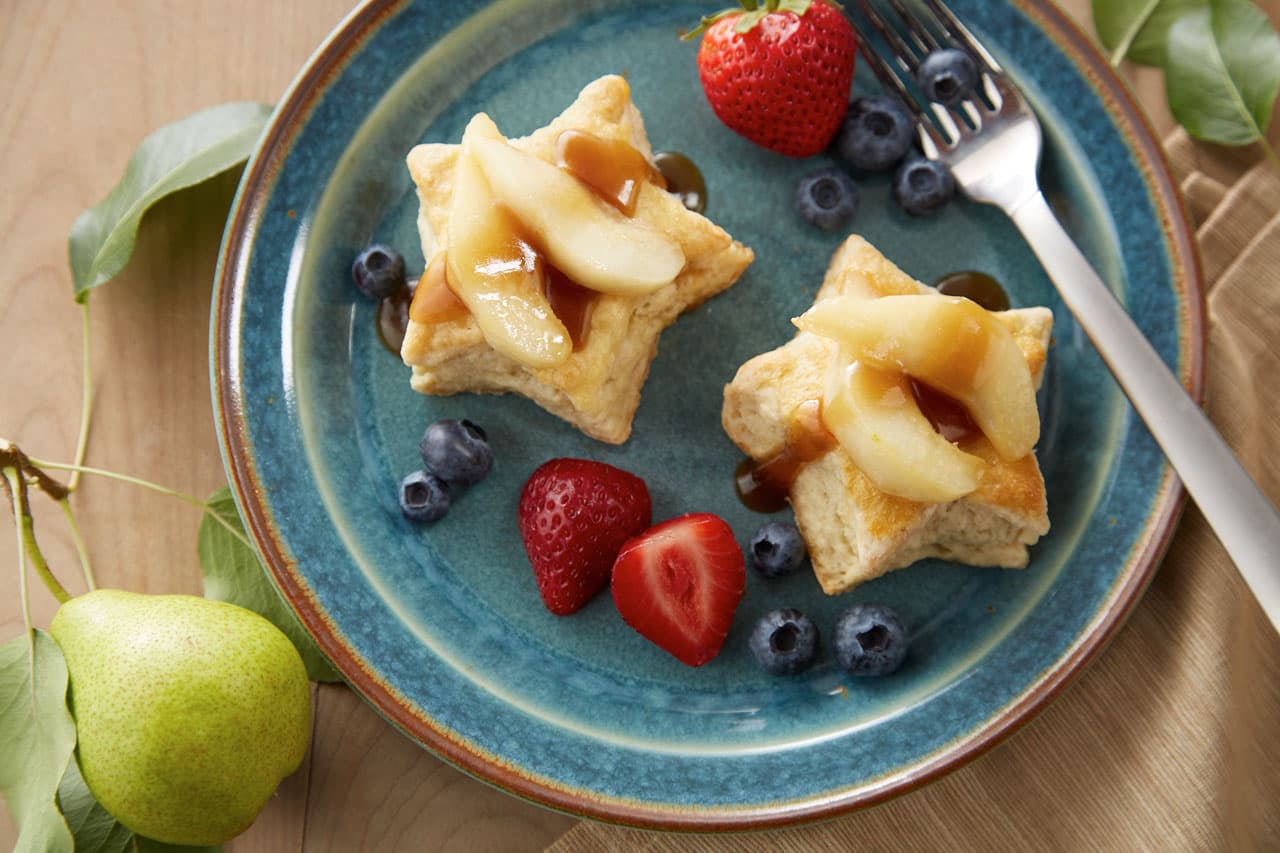 Star Shortcakes with Caramel Pears
Nutrition Information
Total Fat
25g
Total Carbohydrates
19g
Cholesterol
30mg
Sodium
610mg
Dietary Fiber
6g
Sugars
51g
Protein
5g
Ingredients
1½ cups all-purpose flour

2 Tbsp. sugar

2 tsp. baking powder

¼ tsp. salt

¼ tsp. baking soda

5 Tbsp. cold vegan buttery sticks; cut in ½" cubes

1 large egg; beaten

1 stick vegan buttery sticks (½ cup)

1 cup packed brown sugar

½ tsp. vanilla

3 ripe but firm pears

peeled

cored

sliced in ½" slices

3 strawberries; halved (if desired)
Directions
Heat oven to 400°F. In large bowl, mix flour, sugar, baking powder, salt and baking soda; mix with wire whisk. With pastry blender or 2 knives, cut in vegan buttery sticks until mixture is crumbly. Stir in almondmilk just until ingredients are moistened.

Gather dough into a ball and place on well-floured surface. Gently knead 5 times or until smooth, adding a little flour if necessary. Pat to ½" thickness. With floured 3" star cookie cutter, cut stars. Pat scraps into shape again and cut more stars so you have 12 stars. (If you don't have a star cookie cutter, you can use a 2 ½" round cutter.)

Place 2" apart on large cookie sheet. Brush tops with egg. Bake 11 to 13 minutes or until deep golden brown. Set aside to cool slightly.

Meanwhile, in medium nonstick skillet, combine 1 stick vegan buttery sticks, ¼ cup almondmilk and brown sugar. Cook over medium heat until vegan stick melts and mixture boils. Boil and stir 2 minutes or until mixture thickens. Stir in vanilla and pear slices. Cook 1 minute to warm and soften pears slightly.

Place 2 shortbread stars in each of 6 shallow dessert bowls. Top with pears and caramel sauce. Garnish with strawberries.
Made with these products: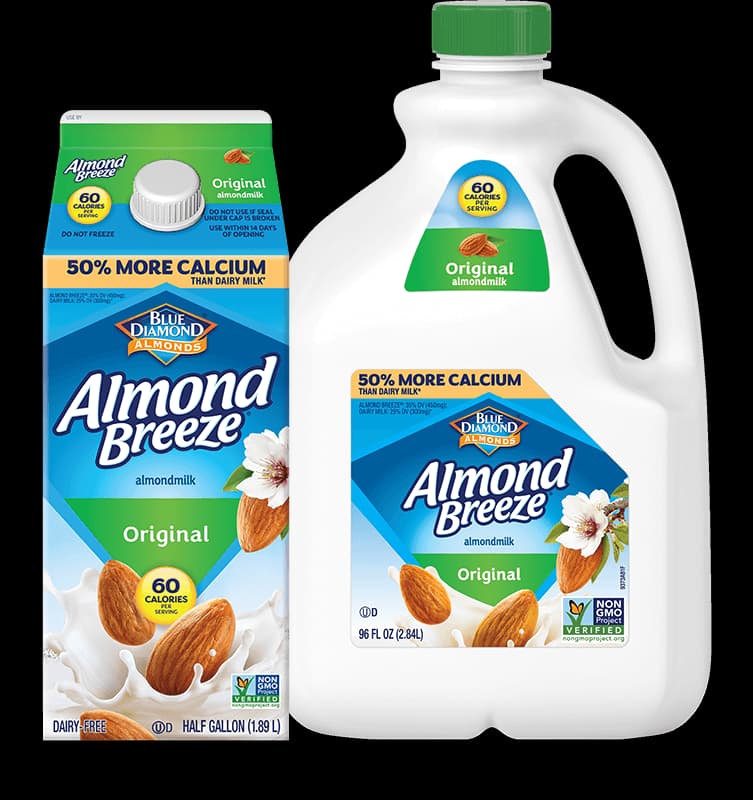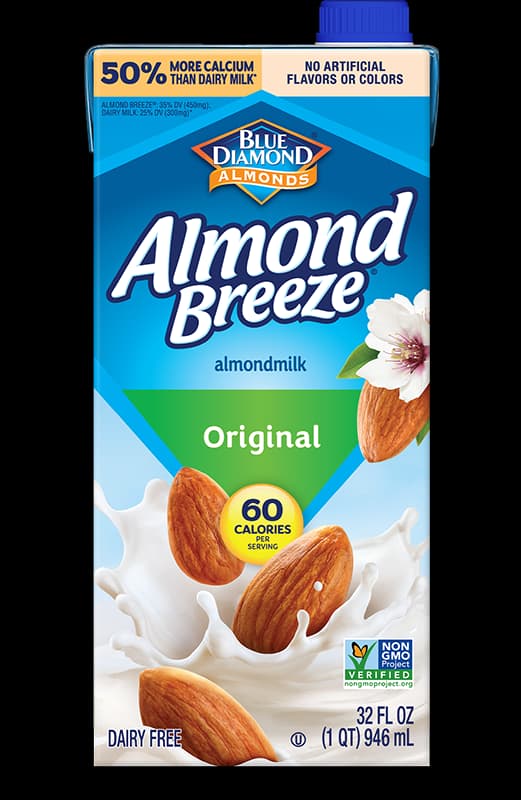 Shelf Stable Original Almondmilk