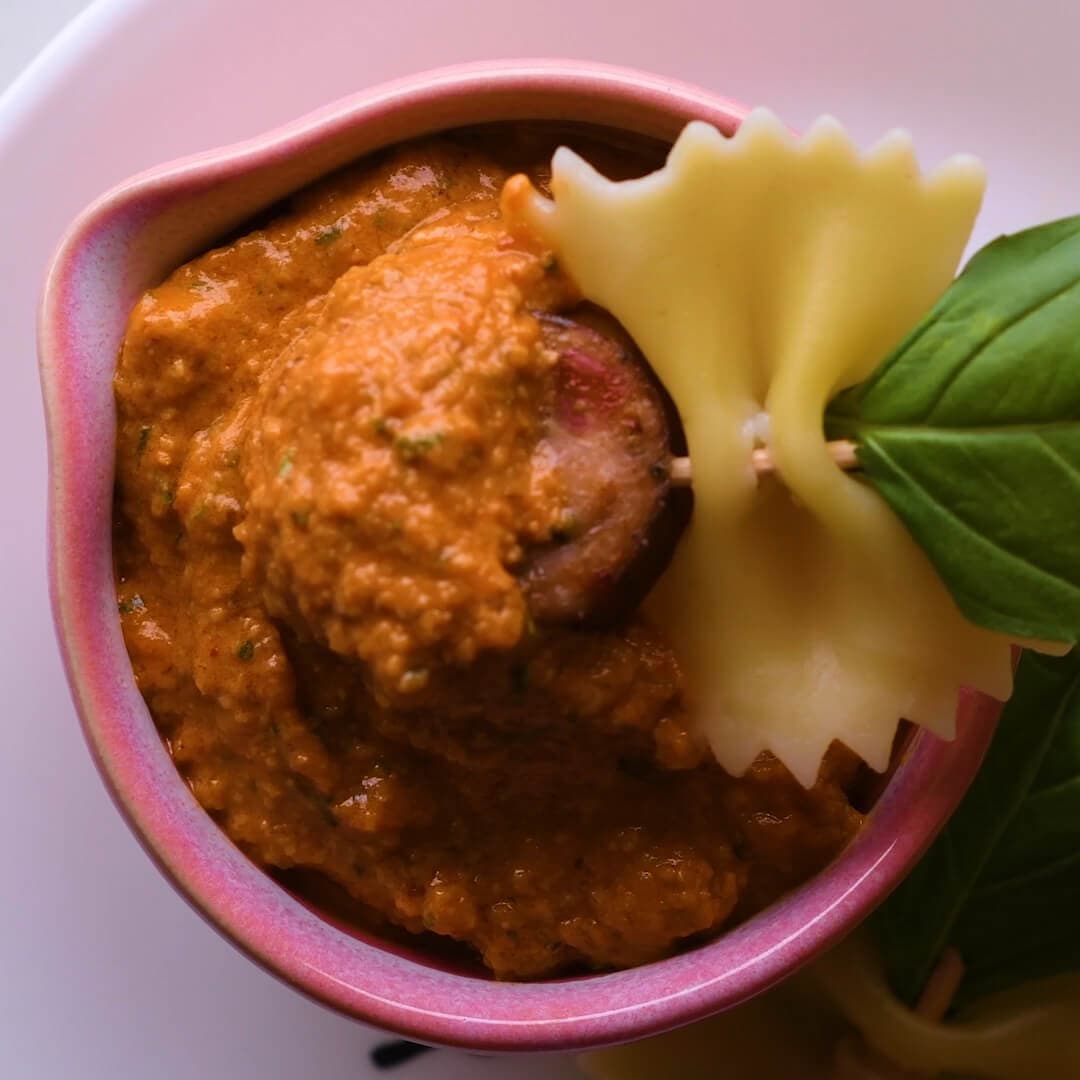 Watch Video
Smoky Romesco Skewers
Nutrition Information
No nutritional info available at this time.
Ingredients
Skewers
Toothpicks

3 chicken sausages (any flavor you prefer)

2 cups cooked bowtie pasta

1 cup basil leaves Smoky Romesco Sauce

1 large roasted red bell pepper from a jar

1 garlic clove, smashed

¼ cup tomato purée

2 tablespoons chopped flat-leaf parsley

2 tablespoons Sherry vinegar

1 teaspoon smoked paprika

½ teaspoon cayenne pepper

½ cup extra-virgin olive oil
Directions
For the skewers Cut the sausages up in about 8 pieces (depending on size) and then saute.

Assemble the skewer with the basil going on first, followed by the bowtie pasta and finished with the sausage.

For the sauce Pulse first 8 ingredients in a food processor until very finely chopped.

With motor running, slowly add oil; process until smooth. Season with salt and pepper.
Made with these products: