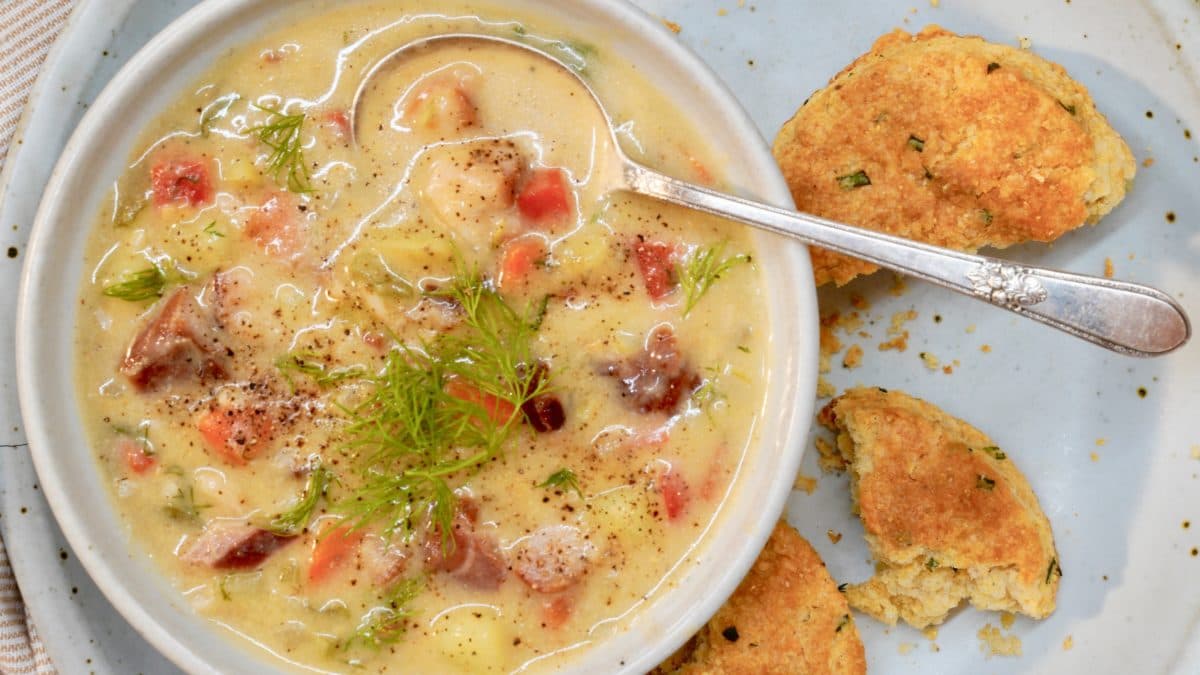 Smoked Salmon Chowder
Nutrition Information
| | |
| --- | --- |
| Calories | 375 |
| Sodium | 1531.6mg |
| Dietary Fiber | 5.5g |
Ingredients
3 tablespoons butter

1 cup yellow onion, diced

1 tablespoon garlic, minced

1/2 cup celery, diced

1/2 cup carrot, diced

1/2 cup red bell pepper, diced

2 cups Yukon gold potatoes, cubed

1/2 teaspoon black pepper

2 tablespoons all-purpose flour

2 cups chicken or vegetable broth

1/2 cup Parmigiano Reggiano, grated

2 tablespoons fresh dill, chopped

8 ounces smoked salmon, flaked and bone free

Hot sauce (optional)
Directions
Heat the butter in a medium-size, heavy-bottomed pot over medium-high heat. Add the onions and garlic, and saute until translucent, about 2 minutes.

Add the celery, carrot, red bell pepper, Yukon gold potatoes, sea salt and black pepper to the pot. Cook, stirring continuously, for 5 minutes.

Reduce the heat to medium. Add the flour and stir for another minute.

Add the almond milk and broth, mixing well and incorporating any vegetables adhering to the bottom of the pot.

Simmer the chowder for 10 minutes, or until the potatoes are tender.

Turn off the heat and stir in the cheese, dill and salmon pieces.

Ladle the chowder into bowls and garnish them with dill, more black pepper and a favorite hot sauce, if desired.
Made with these products: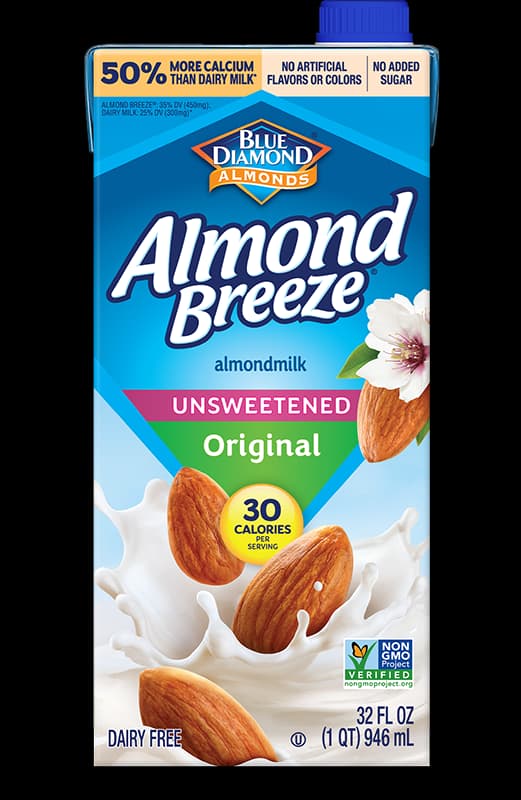 Shelf Stable Unsweetened Original Almondmilk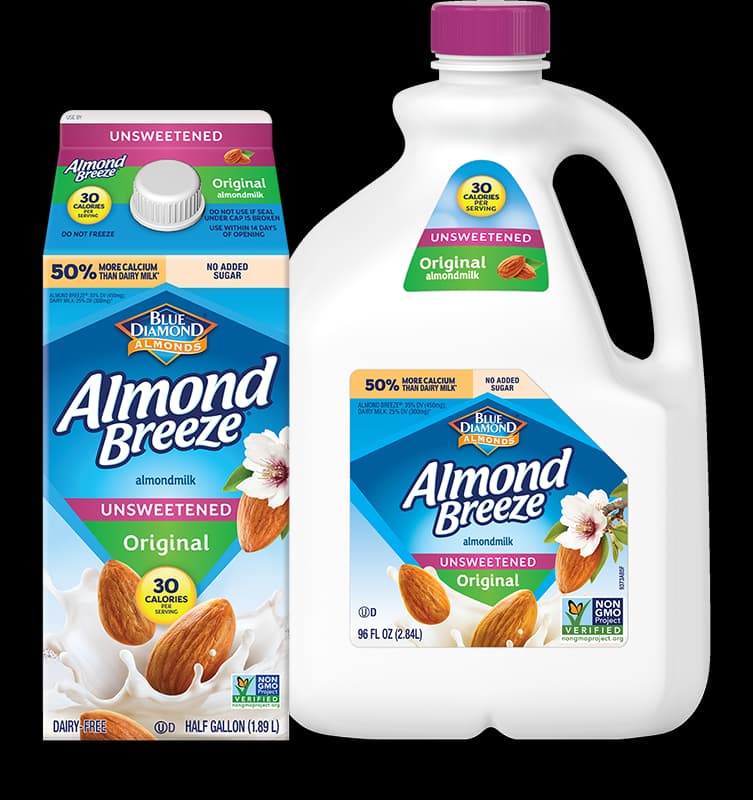 Unsweetened Original Almondmilk