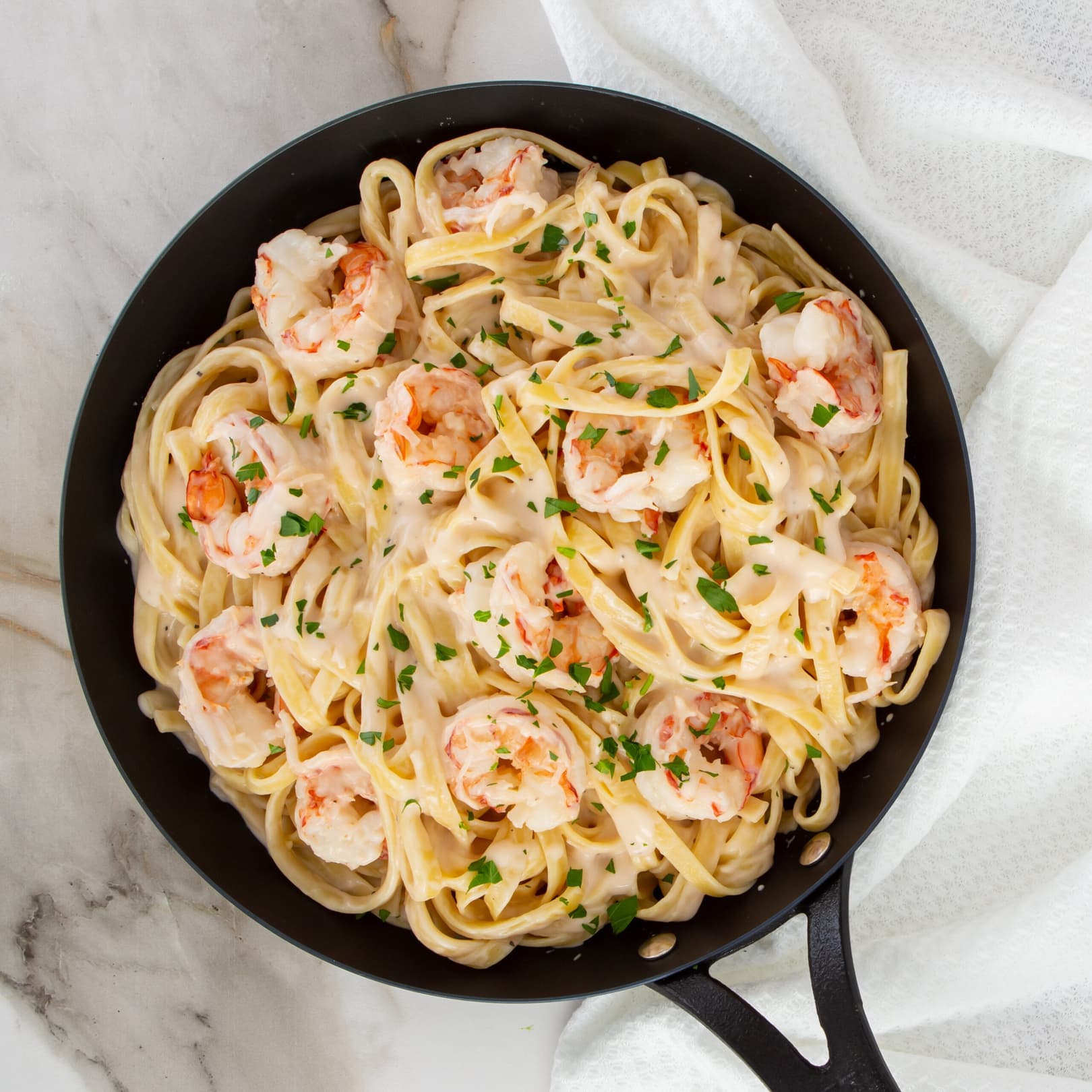 Shrimp Alfredo
Nutrition Information
| | |
| --- | --- |
| Calories | 657 |
| Sodium | 935.2mg |
| Dietary Fiber | 4.7g |
Ingredients
1 pound pasta

1 teaspoon extra-virgin olive oil, or more as needed

2 cloves garlic, minced

Kosher salt and ground black pepper

1/4 cup all-purpose flour

1 pound shrimp, thawed and peeled

2 ounces grated Parmesan cheese

1 ounce Neufchatel Cheese (reduced fat cream cheese)
Directions
Cook pasta according to package directions. Drain pasta when cooked al dente, reserving 1 cup pasta water.

Heat a skillet over medium heat and add olive oil; cook and stir garlic until fragrant, about 30 seconds.

Pour 2 cups almond milk over garlic and season with salt and ground black pepper; simmer until warm, 2 to 3 minutes.

Whisk flour and remaining cup almond milk together in a bowl until smooth; pour into skillet with garlic and almond milk.

Bring almond milk mixture to a boil and reduce to a simmer, stirring occasionally until a thick sauce forms, 3 to 5 minutes. Reduce heat to low and add shrimp; simmer until shrimp are pink and fully cooked, about 5 minutes.

Stir Parmesan cheese and Neufchatel Cheese into sauce until melted and smooth, 2 to 3 minutes.

Stir pasta water, 1 tablespoon at a time, into the sauce if sauce has become thick. Mix cooked pasta into sauce.
Made with these products: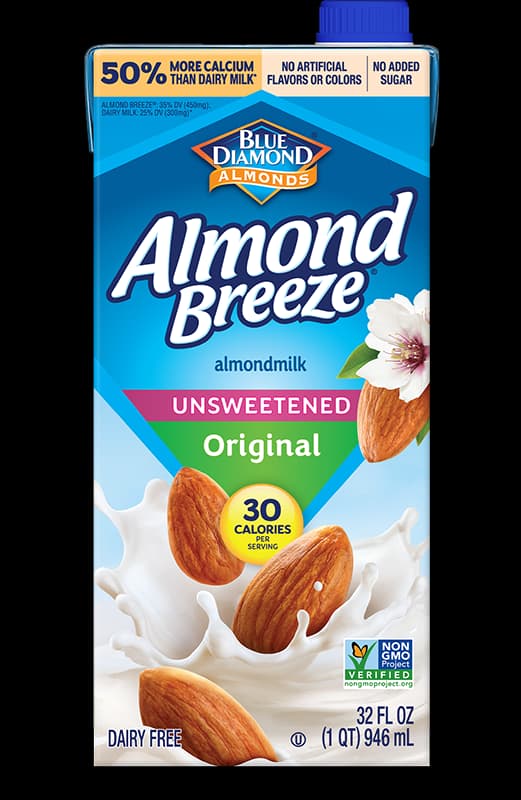 Shelf Stable Unsweetened Original Almondmilk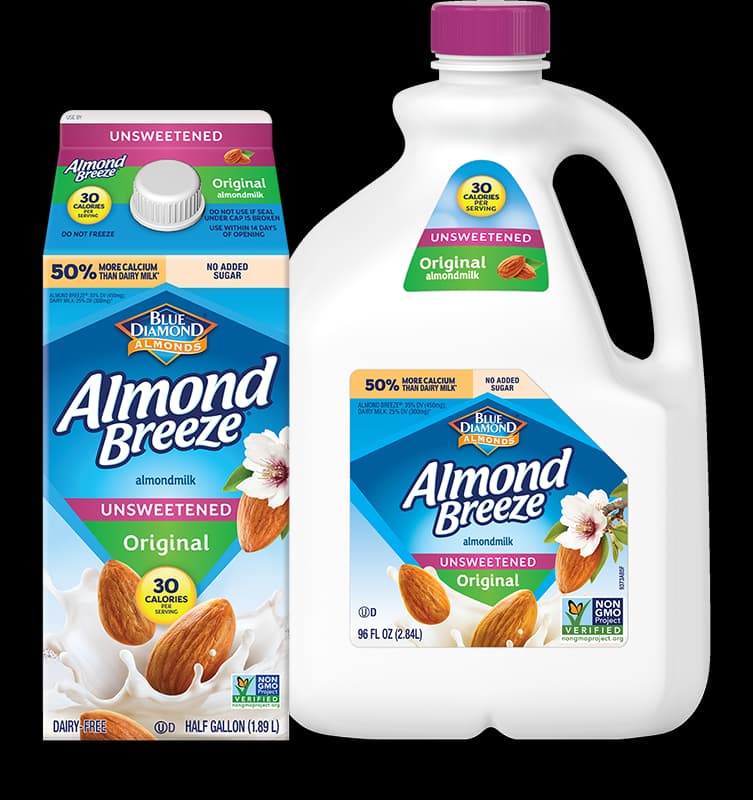 Unsweetened Original Almondmilk