Creamy Vegan Baked Pasta with Brussels Sprouts
Nutrition Information
No nutritional info available at this time.
Ingredients
1 cup raw slivered almonds

2 tablespoon white miso paste

2 garlic cloves

½ teaspoon Dijon mustard

¼ cup fresh lemon juice

2 tablespoon extra-virgin olive oil

10 ounces shell pasta

3 cups Brussels sprouts sliced in half

2 tablespoons white wine or water to deglaze the pan

2 scallions sliced

1 tablespoon panko bread crumbs

1 tablespoon hemp seeds

cheese (optional)

1½ cup mozzarella (not pictured)

¼ cup chopped fresh herbs (chives or tarragon or parsley)
Directions
Preheat the oven to 400°F and brush a 7×9 baking dish with olive oil.

Make the White Miso Sauce: In a high-speed blender, puree the cashews, miso paste, garlic, Dijon mustard, water, lemon juice, olive oil, and salt until smooth.

Bring a large pot of salted water to a boil. Prepare the pasta according to the instructions on the package, cooking until al dente. Drain and toss with a little olive oil so that it doesn't get clumpy.

Heat 1 tablespoon olive oil in a medium skillet over medium/high heat. Add the Brussels sprouts and cook, stirring occasionally until browned and beginning to soften, about 5 to 7 minutes. Remove from the heat, add the white wine (or water), stir to scrape up any bits that have stuck to the bottom of the pan.

Add the pasta, scallions, and the sauce. Stir to coat, then transfer to the baking dish. Top with the panko bread crumbs, hemp seeds, a few pinches of salt, cheese, if using, and drizzle the top with olive oil.

Bake, covered for 15 minutes or until the Brussels sprouts are fully tender and the dish is warmed through. Because we're not using cheese, we don't want the filling to dry out so this bake time is quite short. If you're topping this with cheese, bake uncovered until bubbly – 20 to 25 minutes.

Remove from the oven, top with fresh herbs and serve.
Made with these products: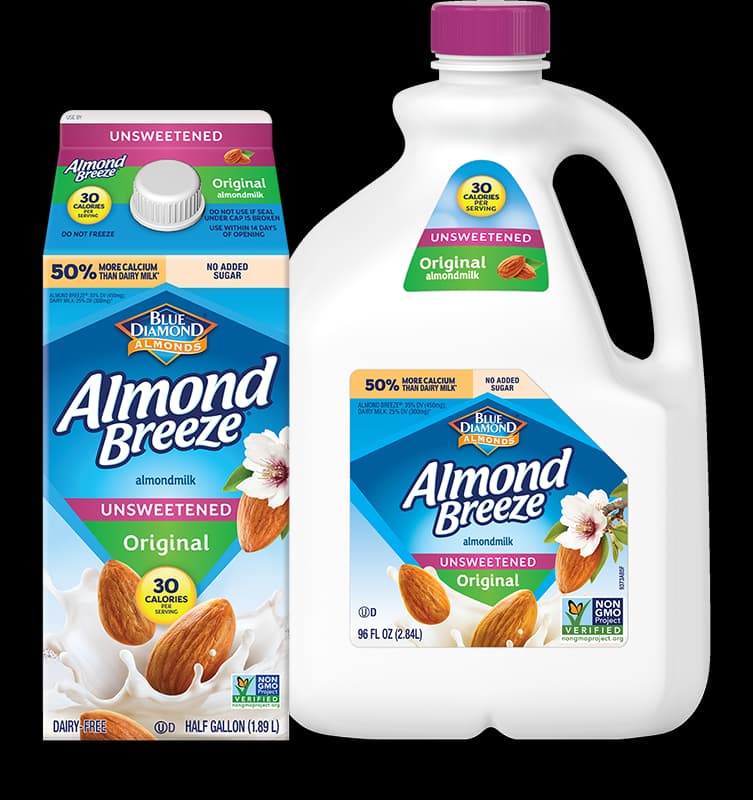 Unsweetened Original Almondmilk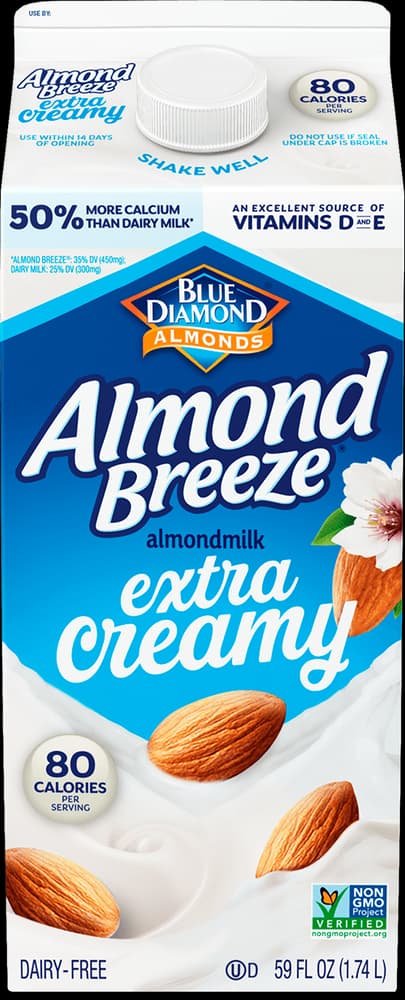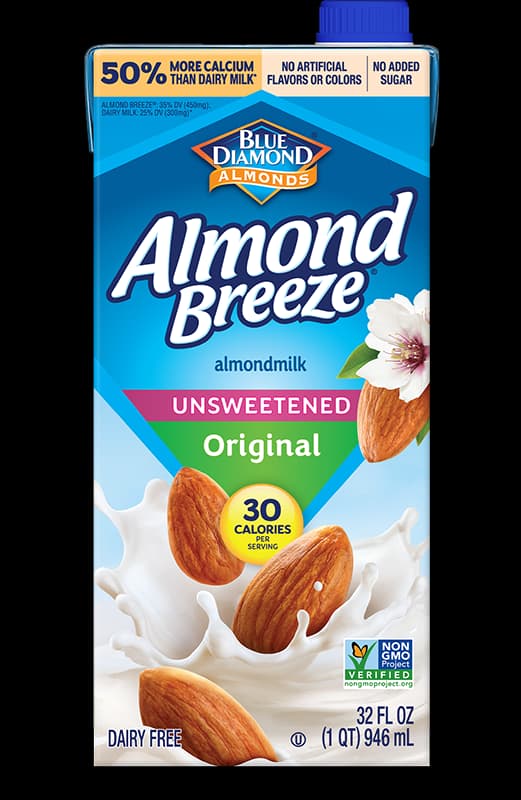 Shelf Stable Unsweetened Original Almondmilk
Courtesy of: Love and Lemons