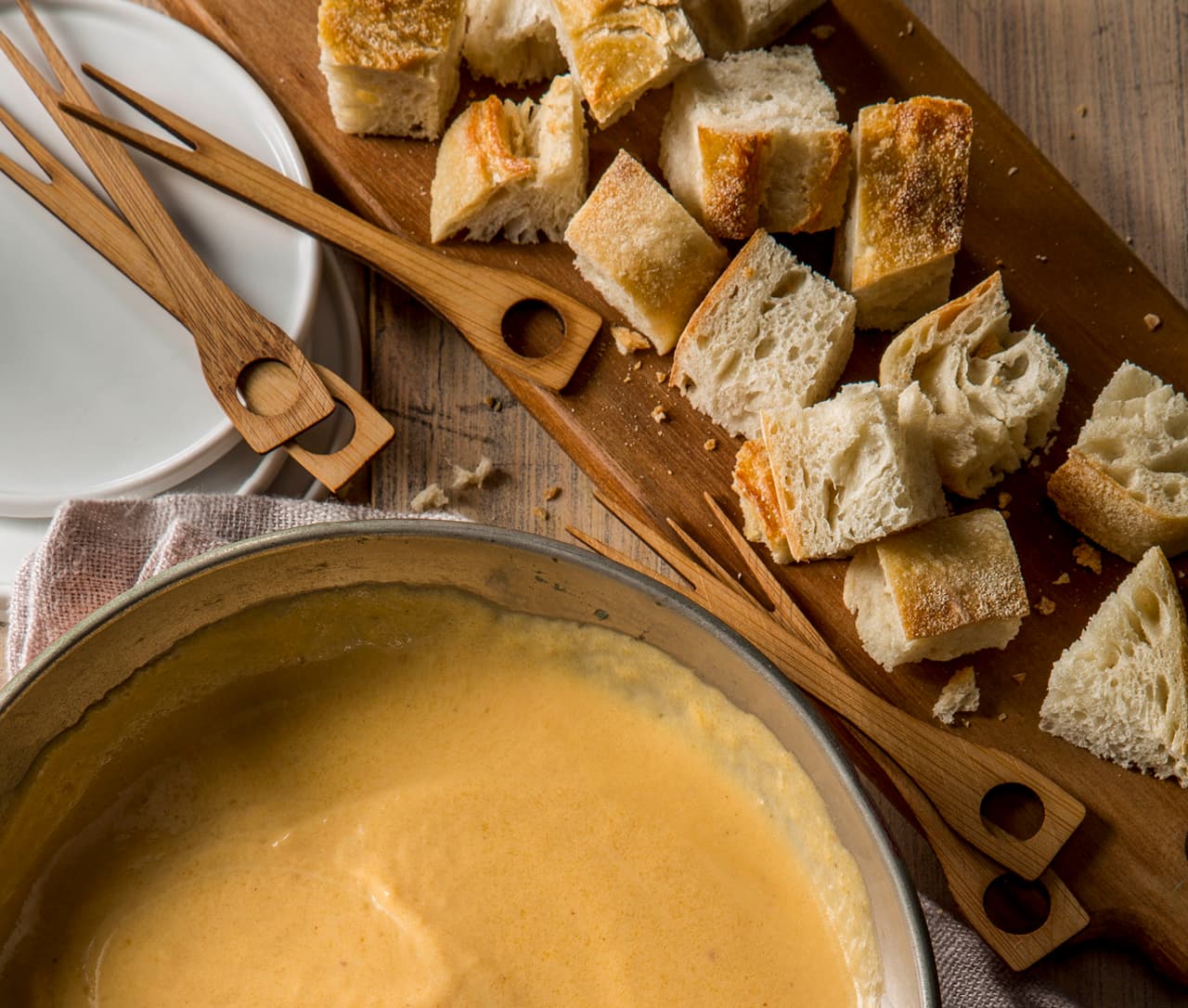 San Francisco Sourdough Bread
Nutrition Information
Total Fat
0 g
Total Carbohydrates
33 g
Cholesterol
0 mg
Sodium
410 mg
Dietary Fiber
1 g
Sugars
1 g
Protein
6 g
Ingredients
1 cup lukewarm water (plus extra for feeding starter)

1 packet active dry yeast (2 1/4 teaspoons)

3 1/2 cups flour (plus extra for feeding starter)

1 tablespoon sugar

1 1/3 cups Almond Breeze Sourdough Starter (you will have extra)

2 2/3 cups flour

2 teaspoons salt
Directions
To prepare the starter, stir together the lukewarm Almond Breeze, lukewarm water, and yeast in a large glass bowl; let stand for 5 minutes or until foamy. Whisk in flour and sugar until smooth. Cover loosely and let stand in a warm spot for 3 days, stirring several times a day. The starter will be bubbly, will rise and fall and become thinner as it stands. After 3 days, remove and discard all but 1/2 cup starter and add 1/2 cup water and 3/4 cup flour, stirring until smooth. Cover again and let stand in a warm spot for 24 hours, repeating this step every day for 4 days. The mixture should be very bubbly and smell slightly sour at this point. To determine if your starter is ready to use, spoon a small amount into a glass of water. If it floats, it's ready. If it sinks, it needs more time.

To prepare bread, place 1 1/3 cups sourdough starter, flour, Almond Breeze, and salt in a large bowl and mix by hand or with a dough hook until the dough is smooth and elastic. Place in a lightly oiled bowl and turn to coat both sides; let stand in a warm spot for 1 hour. Place on a board and lightly press into a 1/2-inch thick square. Fold in all four sides and place seam side down on a lightly floured baking sheet; let stand for 20 minutes. Pull the outside of the dough down and gather at the bottom to expose the inside of the dough and shape into a tight ball, pinching the seams at the bottom. Place seam side down on a parchment-lined baking sheet and let rise for 1 1/2 hours.

Preheat oven to 450°F and place an empty shallow baking pan in the bottom of the oven. Make several slits in the surface of the dough and quickly brush or spray with water. Pour 1 cup of boiling water into the empty baking pan. Place bread in oven on a preheated baking stone or baking sheet and bake for 20 minutes. Remove pan of water and reduce temperature to 400°F and bake for 30 to 40 minutes more or until bread is nicely browned and sounds hollow when tapped. Open oven, turn off and let bread cool.
Made with these products: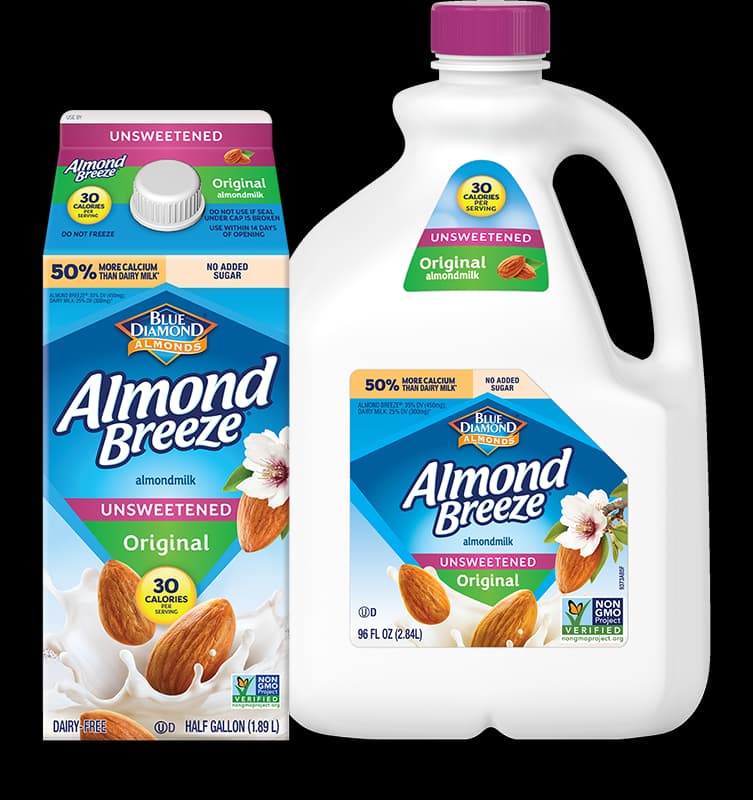 Unsweetened Original Almondmilk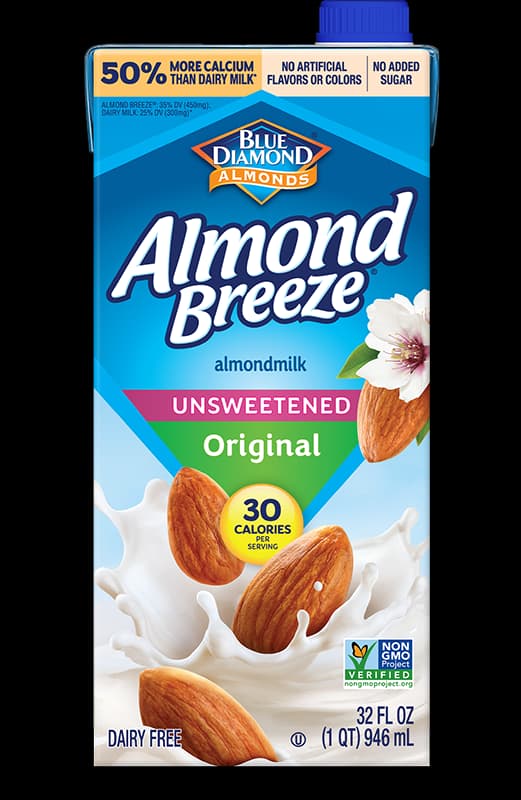 Shelf Stable Unsweetened Original Almondmilk
Notes:
Recipe tips:
Baking the dough on parchment paper in a preheated covered cast iron or enamel cast iron pot gives the best results. Placing the dough on a preheated baking stone with a pan of hot water in the bottom works well too.
Don't take shortcuts with the process, such as the feeding of the sourdough starter and the pan of hot water in the bottom of the oven. Sourdough bread requires a steamy oven to create a golden, crisp crust. Skipping these steps will result in an extremely pale bread that is soft instead of crisp on the outside. Letting your shaped dough sit covered in the refrigerator for 1 to 2 days before baking will lead to a beautiful golden brown speckled crust, just like traditional San Francisco sourdough bread.
The longer you let the starter grow, the better. To maintain the starter at room temperature, discard all but 1/2 cup starter and add 2 cups flour and 1 cup water to "feed" daily. Stored in the refrigerator, you'll only need to feed it once a week. Bring to room temperature before using.
Instead of discarding the starter before feeding, give the portion that's not needed to friends.
Featured In: Food Festival