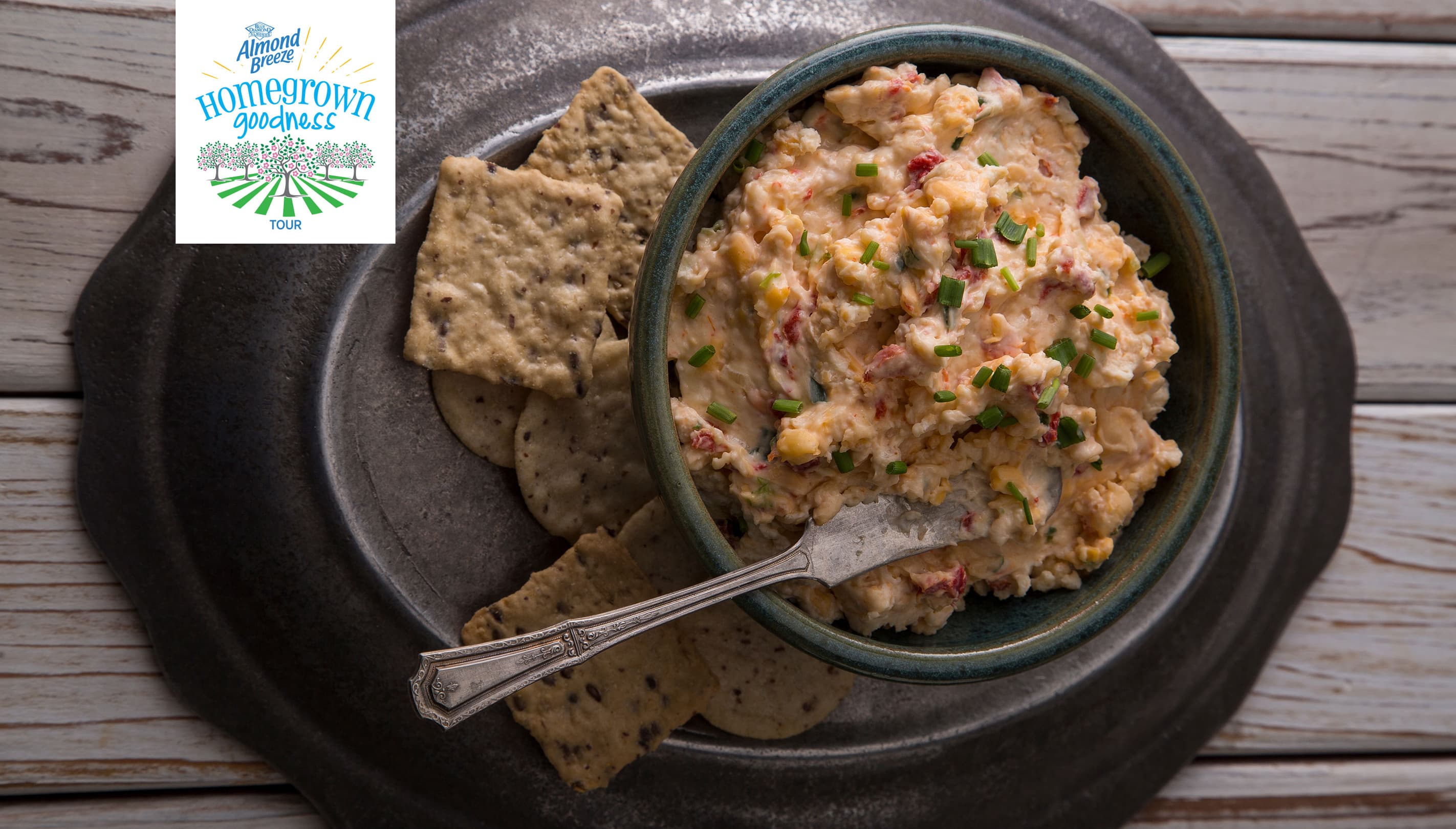 Pimento Cheese Spread
Nutrition Information
Total Fat
15g
Total Carbohydrates
2g
Cholesterol
50mg
Sodium
270mg
Potassium
69mg
Dietary Fiber
0g
Sugars
1g
Protein
8g
Ingredients
1 (8 oz. block) cream cheese softened

2 cups coarsely shredded sharp or extra sharp Cheddar cheese divided

1 cup coarsely shredded Monterey Jack cheese

1/4 cup finely minced onion

1 1/2 teaspoons Worcestershire sauce or to taste

1/2 teaspoon garlic powder

1/8 teaspoon cayenne pepper or to taste

6 oz. jarred pimentos drained and patted dry between paper towels

Snipped fresh chives or green onion tops (optional)
Directions
Beat together Almond Breeze and cream cheese in a large bowl until smooth. Beat in 1 cup Cheddar cheese. Stir in remaining cheese, onion, Worcestershire, garlic powder and cayenne pepper until well mixed, then stir in pimentos.

Cover and chill for several hours to allow flavors blend.

Let come to room temperature then swirl spoonfuls into warm Creamy Southern Grits. Sprinkle with chives, if desired. This spread is also great on Blue Diamond Nut Thins Almond Crackers, soft or toasted French baguette slices or celery sticks.
Made with these products: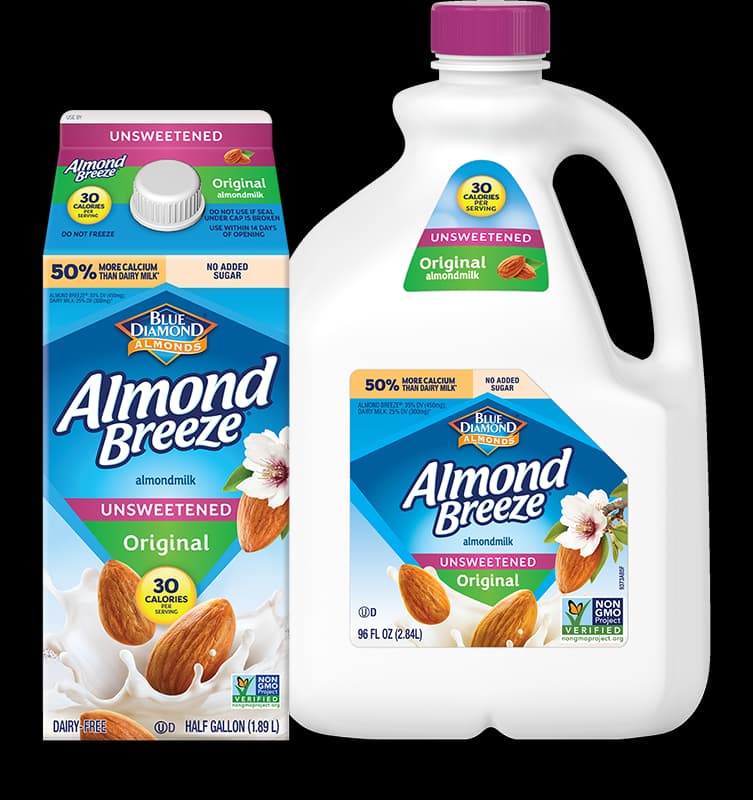 Unsweetened Original Almondmilk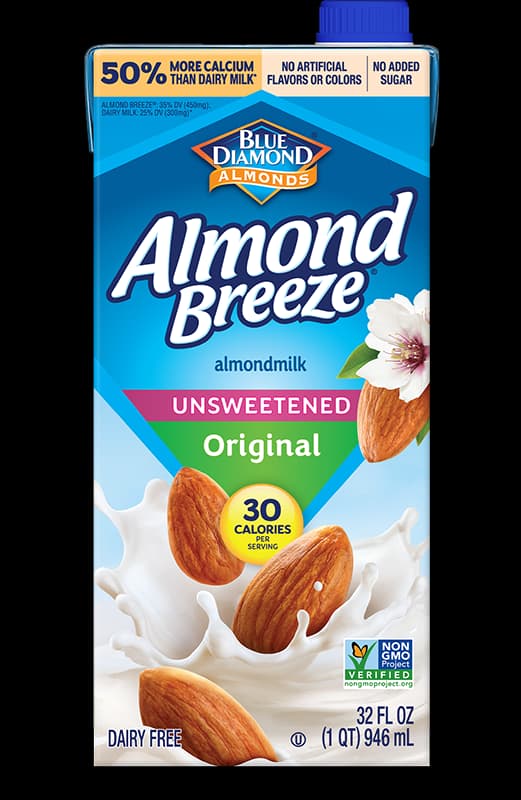 Shelf Stable Unsweetened Original Almondmilk
Featured In: Food Festival
Courtesy of: Patty Mastracco