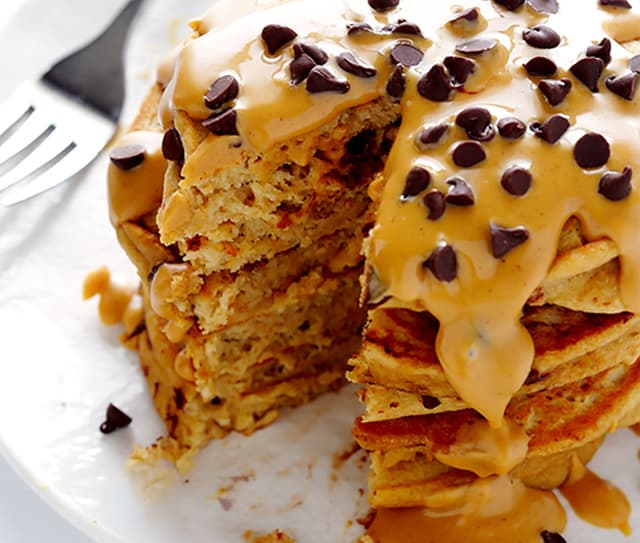 Whole Wheat Peanut Butter Chocolate Chip Pancakes
Nutrition Information
Total Fat
37 g
Total Carbohydrates
55 g
Cholesterol
40 mg
Sodium
720 mg
Potassium
650 mg
Dietary Fiber
11 g
Sugars
19 g
Protein
20 g
Ingredients
1.5 cups white whole wheat flour

2 teaspoons baking powder

1 teaspoon salt

1 egg

1/4 cup creamy peanut butter (I used natural peanut butter)

1 tablespoon honey or agave

1 teaspoon vanilla extract

1/4 cup mini semisweet chocolate chips

Extra melted peanut butter

extra chocolate chips and/or maple syrup (optional toppings)
Directions
In a large mixing bowl, whisk together flour, baking powder and salt until combined. Set aside.

In a separate mixing bowl, whisk together egg, Almond Breeze, peanut butter, honey, and vanilla extract until combined. Pour the peanut butter mixture into the flour mixture, and whisk until just combined. (Be careful not to over-mix the batter)

Heat a large saute pan over medium-low heat. When hot, lightly spray the pan with cooking spray. Scoop 1/4 cup of pancake batter into the pan for each pancake, then sprinkle 1 teaspoon of chocolate chips on top. Cook until the pancakes start to bubble and the edges begin to set, 1 1/2 minutes. Flip the pancakes over and cook the second side until golden, 1 1/2 minutes. Transfer cooked pancakes to a separate plate. Repeat with the remaining batter.

Serve warm, drizzled with extra peanut butter and chocolate chips (and/or maple syrup) if desired.
Made with these products: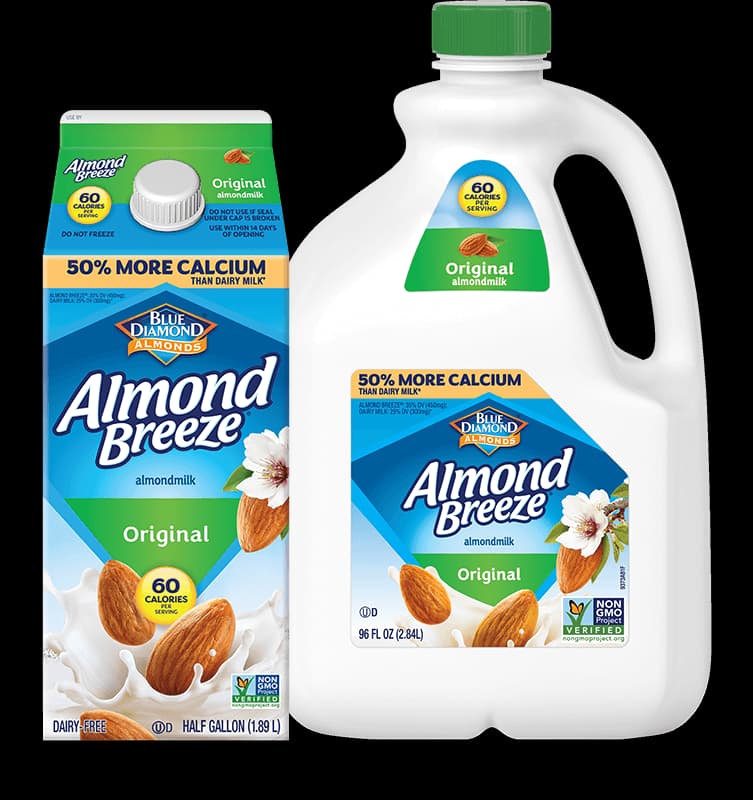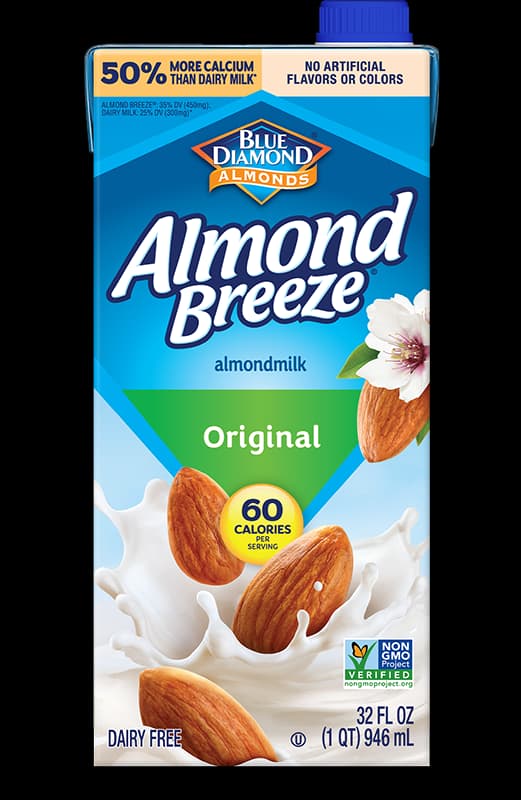 Shelf Stable Original Almondmilk
Courtesy of: Gimme Some Oven