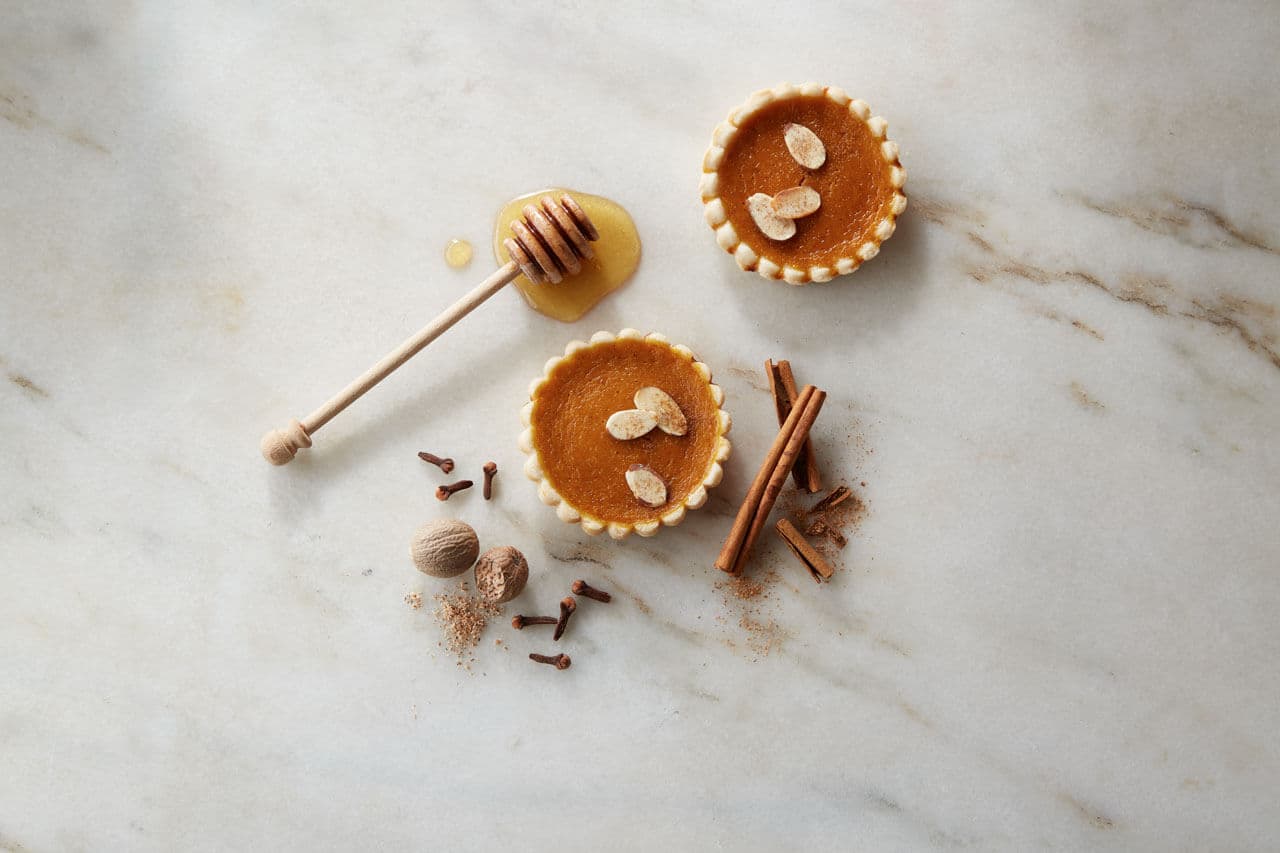 Mini Pumpkin Tarts
Nutrition Information
Total Fat
7g
Total Carbohydrates
16g
Cholesterol
15mg
Sodium
135mg
Dietary Fiber
<1g
Sugars
5g
Protein
2g
Ingredients
3 cups all-purpose flour

1 tsp. salt

1 cup vegetable shortening

2 eggs

1 cup canned pumpkin puree

½ tsp. pumpkin pie spice

¼ tsp. salt

⅓ cup honey
Directions
Heat oven to 400°F. Lightly spray 24 regular muffin cups with cooking spray.

In large bowl, mix flour and salt. With pastry blender or 2 knives, cut shortening into flour mixture until texture is crumbly. Sprinkle 6 tablespoons almondmilk over flour mixture and mix with fork until mixture comes together in a ball, adding more of the almondmilk as necessary. Gather into 2 balls; slightly flatten to discs. Cover and refrigerate while making filling.

In medium bowl, beat eggs with wire whisk until blended. Add all remaining filling ingredients. Whisk until smooth and well mixed.

On well-floured work surface, pat out one of the discs of dough. Cover with a piece of plastic wrap. With rolling pin, roll into thin sheet, about ⅛" thick. With 3" cutter, cut out 12 rounds. Piece dough scraps together if necessary to cut enough rounds. Fit into 12 muffin cups, patting into bottom and about half way up sides of cups. Repeat with remaining dough and muffin cups.

Spoon filling evenly into dough shells, about a rounded tablespoon per shell. Bake 15 minutes or until knife inserted in center comes out clean, rotating pans if baking more than one at a time. Cool in pans 15 minutes.
Made with these products: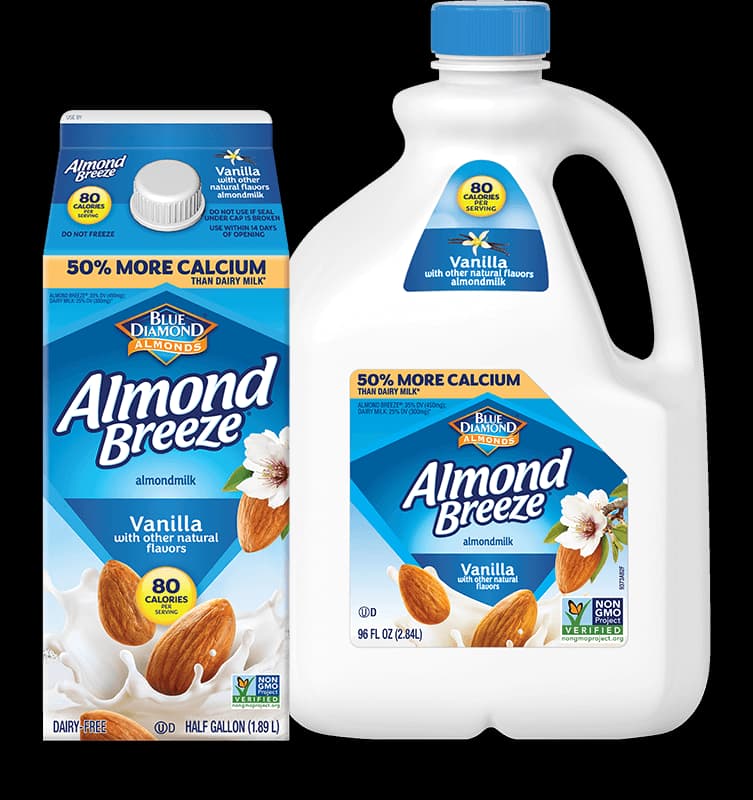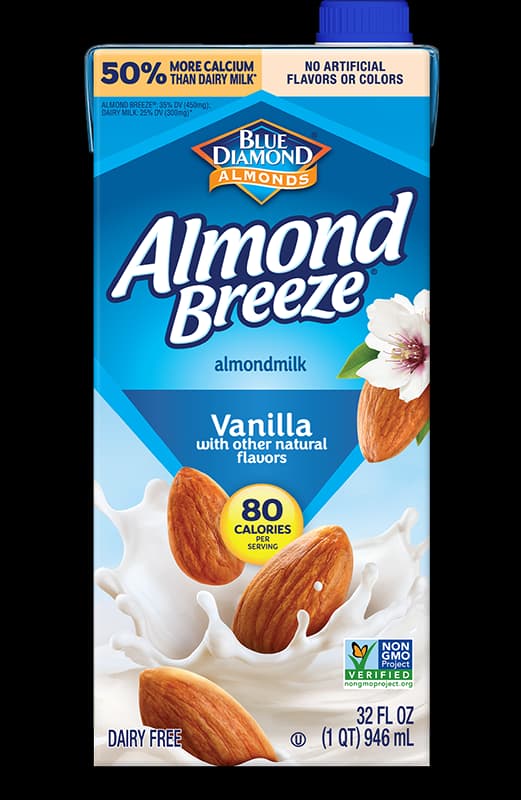 Shelf Stable Vanilla Almondmilk