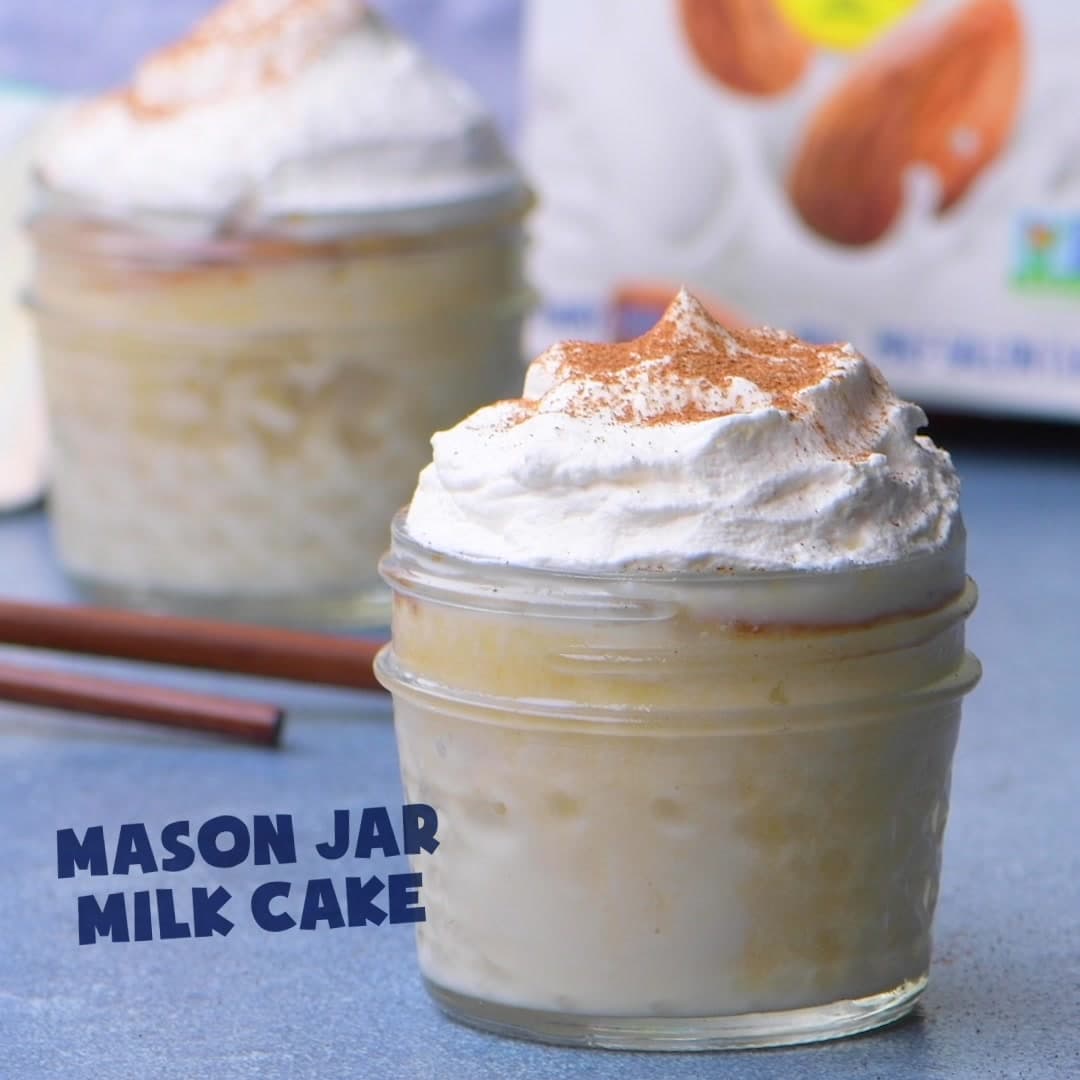 Mini Mason Jar Milk Cake
Nutrition Information
No nutritional info available at this time.
Ingredients
1 ready-made pound cake, cut into 6 rounds to go into mason jars

14 ounce can condensed milk

Whipped cream

1 tablespoon cinnamon

6 mini mason jars

Chopstick
Directions
Use the mini mason jar to cut 6 round pieces of pound cake. Trim the bottom of the cake rounds to fit into the jar.

Add the 6 pieces of cake to the jars. Poke each cake 7-8 times, scattering the holes around the surface. This will allow the milk mixture to flow throughout your cake.

In a large bowl, combine the condensed milk and Almond Breeze® Almondmilk. Pour the mixture into each jar, covering each cake without overflowing. Cover the jars and let set in the refrigerator for 2-3 hours. The milk mixture should soak completely into the cake.

Top with whipped cream and sprinkle with cinnamon.
Made with these products: