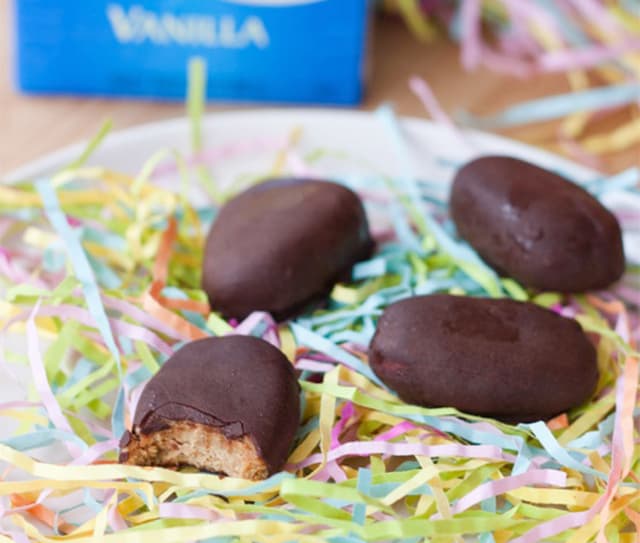 Homemade Chocolate Peanut Butter Eggs
Nutrition Information
Total Fat
6g
Total Carbohydrates
6g
Dietary Fiber
2g
Ingredients
½ cup peanut flour (I use Protein Plus)

3 pitted medjool dates; roughly chopped

2 ½ Tablespoons cocoa powder

2 ½ Tablespoons virgin coconut oil; melted so it's liquid

8 drops of liquid stevia

1 ½ teaspoons maple syrup
Directions
Place almond milk, peanut flour, salt and dates into your food processor and process until a ball of dough forms (about 1 minute or so).

Remove ball of dough, break off pieces (about 1-2 Tablespoons in size) and form into an egg shape. Place on a piece of parchment paper on a plate and freeze for about an hour.

Once your peanut butter eggs are frozen, combine cocoa powder, melted coconut oil, stevia and maple syrup to make the chocolate for dipping. Remove frozen peanut butter eggs from freezer, dip each (one by one) into the chocolate to cover. Place each back on the parchment paper and return to the freezer to harden.

They'll be ready to enjoy within a few minutes of freezing. Store any leftovers in the freezer and remove a few minutes before eating. They freeze pretty solid but will thaw out quickly and be ready to eat within 1-2 minutes.
Made with these products: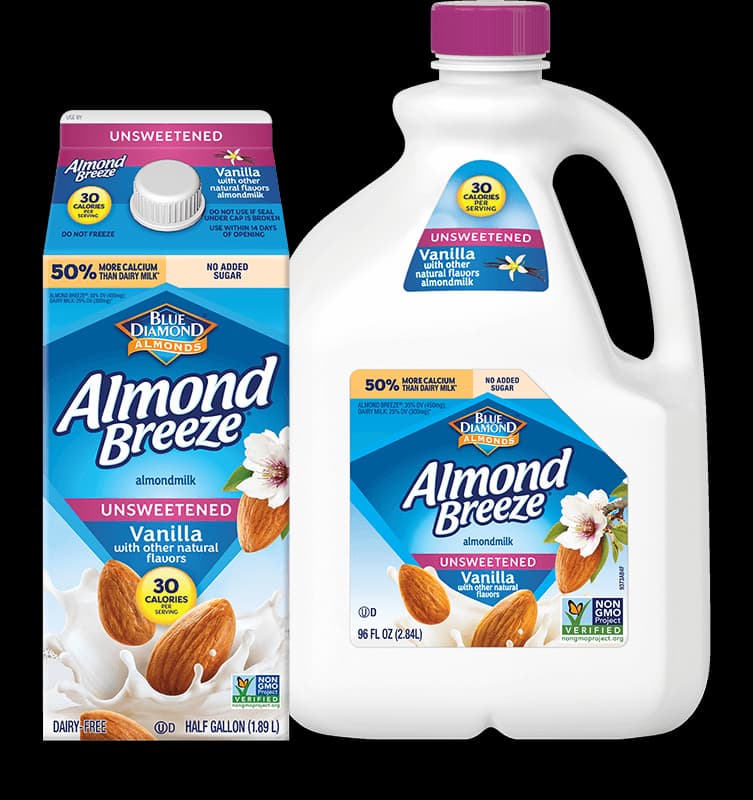 Unsweetened Vanilla Almondmilk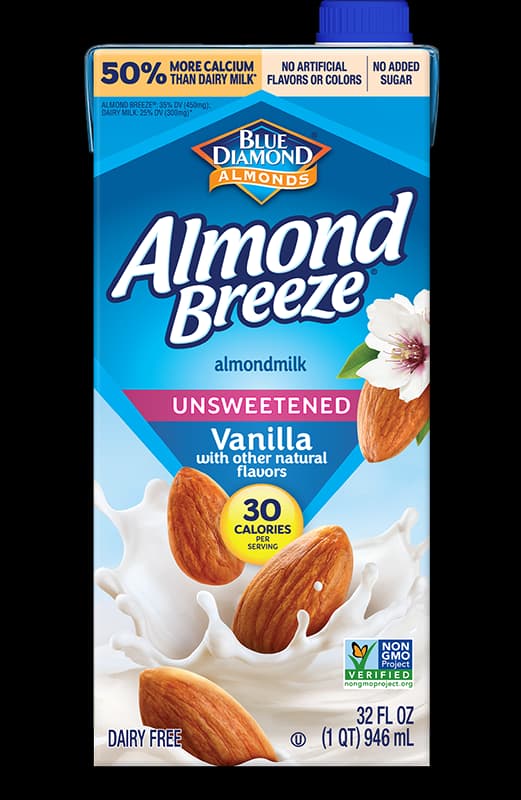 Shelf Stable Unsweetened Vanilla Almondmilk
Courtesy of: Eating Bird Food