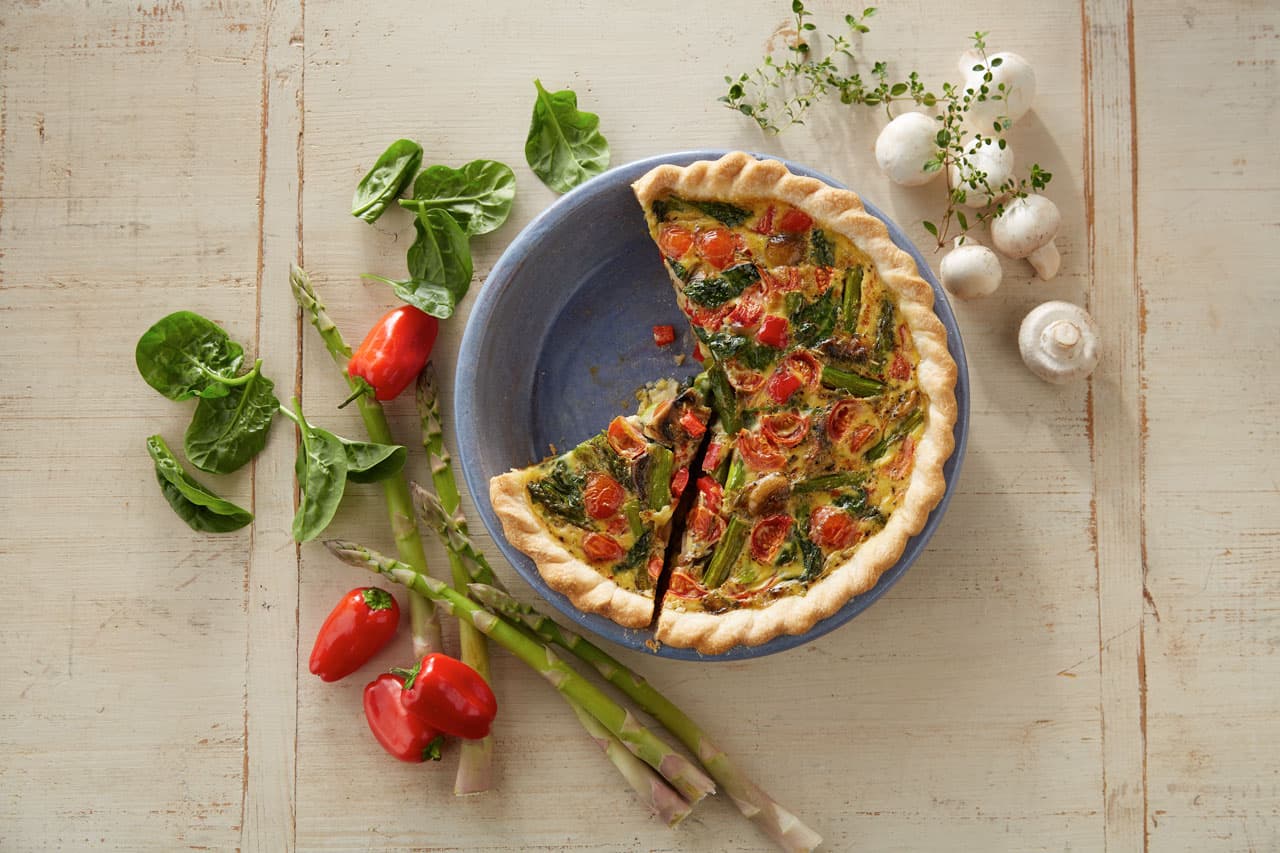 Easy Dairy Free Veggie Quiche
Nutrition Information
Total Fat
15g
Total Carbohydrates
22g
Cholesterol
160mg
Sodium
660mg
Dietary Fiber
2g
Sugars
3g
Protein
8g
Ingredients
1 refrigerated pie crust

1 Tbsp. olive oil

1 cup sliced mushrooms

¼ cup chopped onion

½ cup chopped bell pepper

10 asparagus spears; cut crosswise into fourths

2 cups baby spinach

½ cup quartered cherry tomatoes

½ tsp. Italian seasoning

1 tsp. salt

¼ tsp. pepper

5 large eggs; lightly beaten
Directions
Fit pie dough into a 9" pie plate; flute edges. Cover and reserve in refrigerator.

Heat oil in a large skillet over medium-high heat. Add mushrooms and onion; sauté 3 minutes. Stir in asparagus and bell pepper; sauté 2 minutes. Remove from heat.

Add spinach to pan; let stand until wilted. Stir in tomatoes. Set aside.

Combine the almondmilk, Italian seasoning, salt, pepper and eggs in a bowl. Transfer vegetables to prepared pie crust. Pour egg mixture over vegetables.

Bake quiche on a baking sheet at 350F for 40 minutes or until set and a thin knife inserted in the center of the quiche comes out clean. Cool in dish on a baking rack.
Made with these products: