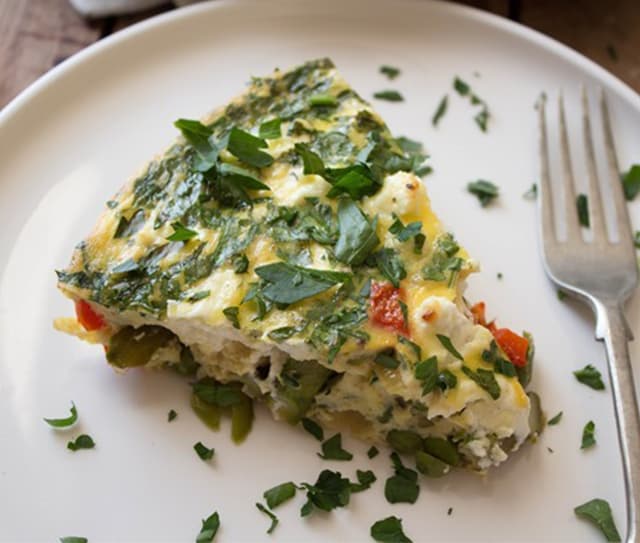 Crustless Vegetable Quiche
Nutrition Information
Total Fat
9.2 g
Total Carbohydrates
7.2 g
Cholesterol
163.7 mg
Sodium
238.6 mg
Potassium
255.8 mg
Dietary Fiber
2.4 g
Sugars
0.9 g
Protein
11.0 g
Ingredients
1 red bell pepper; diced

1 cup sliced asparagus

1 cup fresh or frozen green peas

3 green onions; sliced (optional)

4 oz goat (or feta) cheese; crumbled

2 tablespoons chopped fresh parsley

5 eggs

Salt and pepper

Olive oil
Directions
Preheat oven to 350 degrees F.

Heat a drizzle of olive oil in a large skillet over medium-high heat. Add the bell pepper, asparagus, peas, and green onions. Season with salt and pepper and cook for 5-6 minutes, until tender. Transfer the vegetables to a pie tin or baking dish.

Crumble the goat cheese evenly on top of the vegetables, sprinkle the parsley evenly over the cheese.

In a bowl, whisk together the eggs, almond breeze, and a pinch of salt and pepper. Pour this mixture over the vegetables.

Bake for 40-45 minutes, until the eggs are set and a knife inserted into the center of the quiche comes out clean.
Made with these products: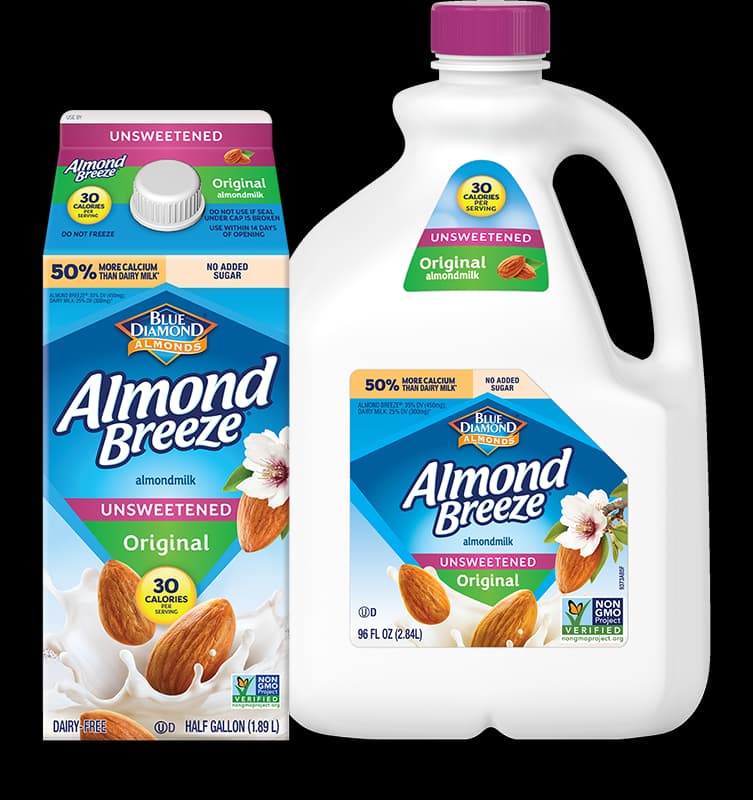 Unsweetened Original Almondmilk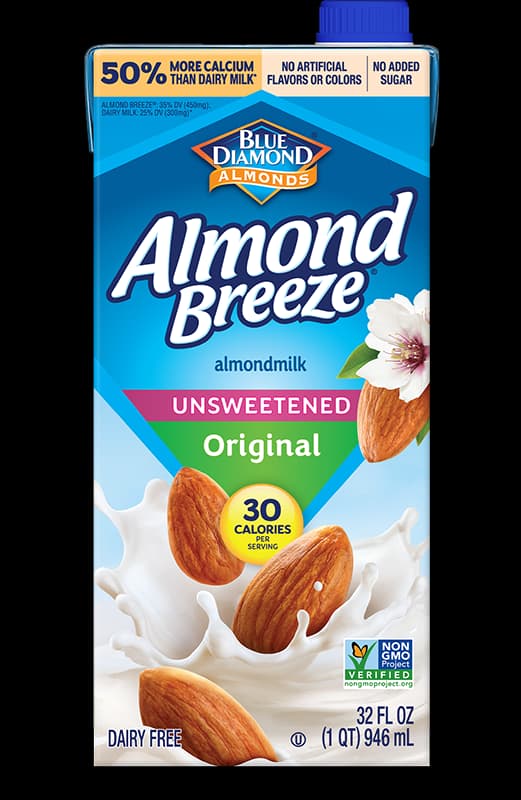 Shelf Stable Unsweetened Original Almondmilk
Courtesy of: Fannetastic Food