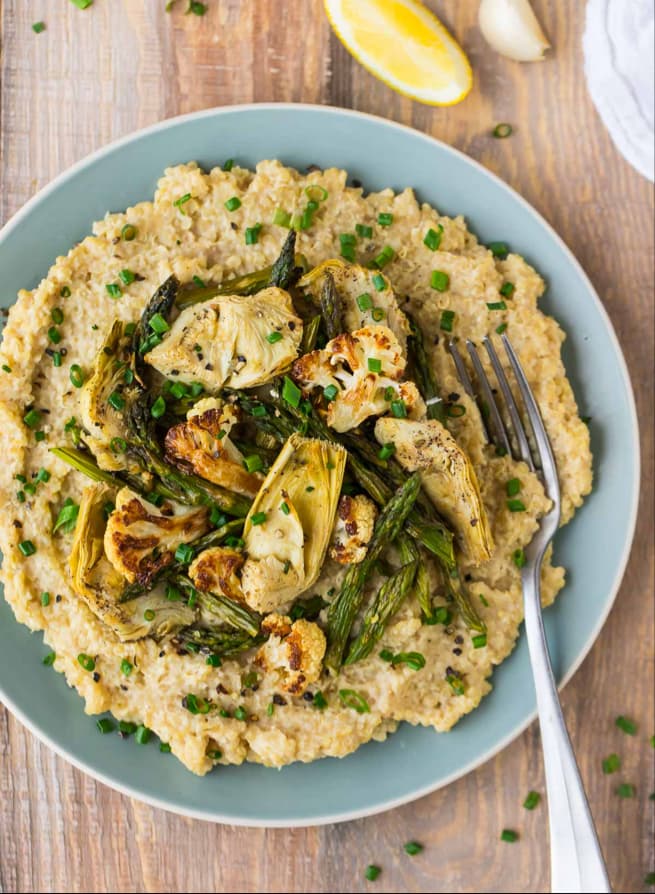 Creamy Vegan Risotto with Asparagus and Quinoa
Nutrition Information
Total Fat
13g
Total Carbohydrates
66g
Dietary Fiber
16g
Ingredients
1 medium head cauliflower cut into rough florets & divided (about 5 cups)

2 tablespoons plus 1 teaspoon extra virgin olive oil (divided)

1 teaspoon kosher salt (divided – plus additional to taste)

1/2 teaspoon black pepper (divided – plus additional to taste)

14 ounces quartered artichoke hearts drained from a can or defrosted from frozen

1 pound asparagus (about 1 small bunch)

1 (15-ounce) can low sodium white beans (such as cannellini beans / white kidney beans or Great Northern beans)

1 clove garlic (peeled and left whole – you can use up to 2 cloves)

2 tablespoons freshly squeezed lemon juice, 2 tablespoons nutritional yeast

1 large shallot (diced)

1 cup uncooked quinoa

3 tablespoons chopped fresh chives (plus additional for serving)
Directions
Place a rack in the upper and lower thirds of your oven and preheat the oven to 425 degrees F. Coat two large, rimmed baking sheets with baking spray.

Place 3 cups of the cauliflower florets in a large mixing bowl. Drizzle with 2 teaspoons olive oil and sprinkle with 1/4 teaspoon kosher salt and a pinch (about 1/8 teaspoon) black pepper. Toss to coat then spread in a single layer on the baking sheet. Roast for 20 to 25 minutes, until tender and caramelized, tossing once halfway through.

Meanwhile, spread the artichokes in a single layer on top of several paper towels. Place a few additional sheets of paper towel on top, then press gently to remove excess water. Transfer the artichokes to a large mixing bowl. Trim the asparagus and cut into 1 1/2-inch diagonal slices, then add to the bowl with the artichokes. Add 1 tablespoon olive oil, 1/2 teaspoon salt, and 1/4 teaspoon black pepper. Toss to coat, then spread into a single layer on the second baking sheet. Place in the oven and roast for 15 to 18 minutes, until the veggies are caramelized and tender, tossing once halfway through.

While the veggies roast, place the remaining cauliflower florets in a food processor. Plus a few times until the cauliflower resembles grains of rice, then add the beans, garlic, lemon juice, nutritional yeast, and 1/3 cup almondmilk. Puree just until smooth.

Heat the remaining 2 teaspoons olive oil in a Dutch oven or medium sauce pot over medium heat. Once the oil is hot and shimmering, add the shallots and cook until beginning to turn translucent, about 3 minutes. Add the quinoa, remaining 1/4 teaspoon salt, and 1/8 teaspoon black pepper. Stir to coat in the oil and shallots, then add the remaining 2 cups almondmilk. Bring to a gentle boil, then reduce heat, cover, and let simmer until the quinoa has absorbed most of the liquid, about 12 to 15 minutes.

Add the cauliflower bean puree to the quinoa and fold to combine, adding a few extra tablespoons almondmilk as needed so that you have a nice, creamy consistency. Stir in chives. Taste and season with additional salt and pepper as desired.

Divide the quinoa into serving bowls. Top with a generous serving of roasted vegetables and sprinkle with additional chives. Enjoy immediately.
Made with these products: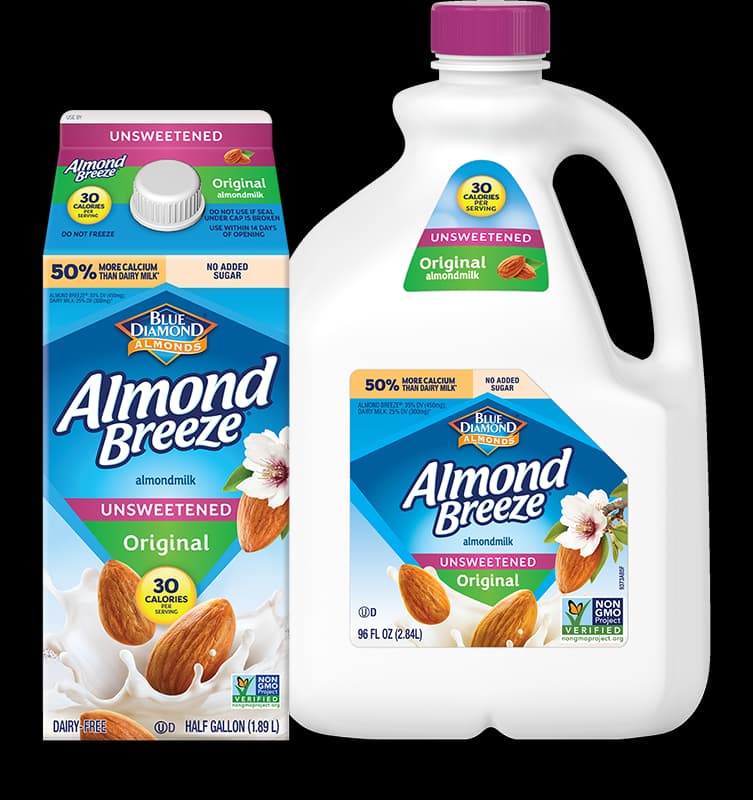 Unsweetened Original Almondmilk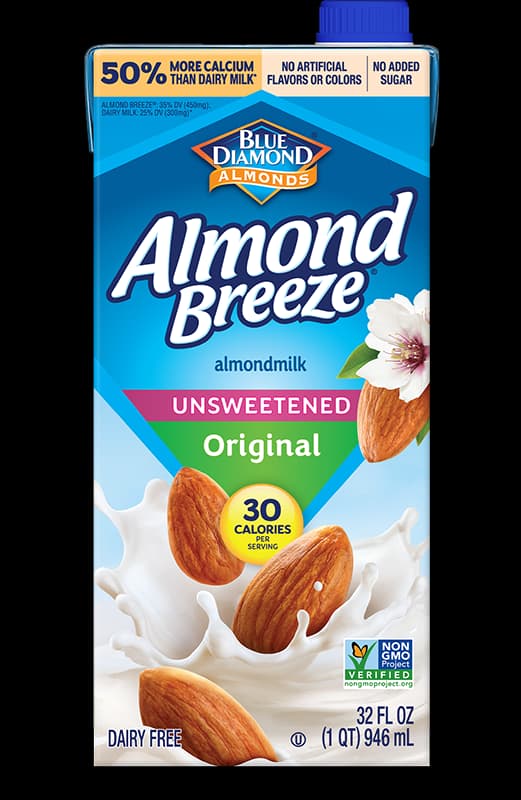 Shelf Stable Unsweetened Original Almondmilk